April 7 – A ranking of clubs from 87 top divisions worldwide according to the number of players fielded in domestic league matches since January 2015 finds that top clubs generally change their players the least.
The highest value was recorded for the Colombian side of Deportivo Pasto (176 different players), while the lowest one was measured for Shanghai SIPG in China (44 players).
In Europe Manchester City (52), Real Madrid (54) and Bayern Munich (59) were among teams that changed their players the lease.
"South American clubs are over-represented among those with the highest squad turnover: 7 in the top 10 positions and 14 in the top 20. Conversely, many top-flight European teams are among those who fielded the least different players in domestic league matches since January 2015," says the report from the CIES Football Observatory.
"Generally speaking, the richest leagues are not those where clubs change the most players. The average number of players fielded per club and season varies between 38.7 in the Paraguayan top division and 22.1 in the San Marino one. The highest values in Europe were recorded in Romania (30.5 players per club and season) and Croatia (30.2)."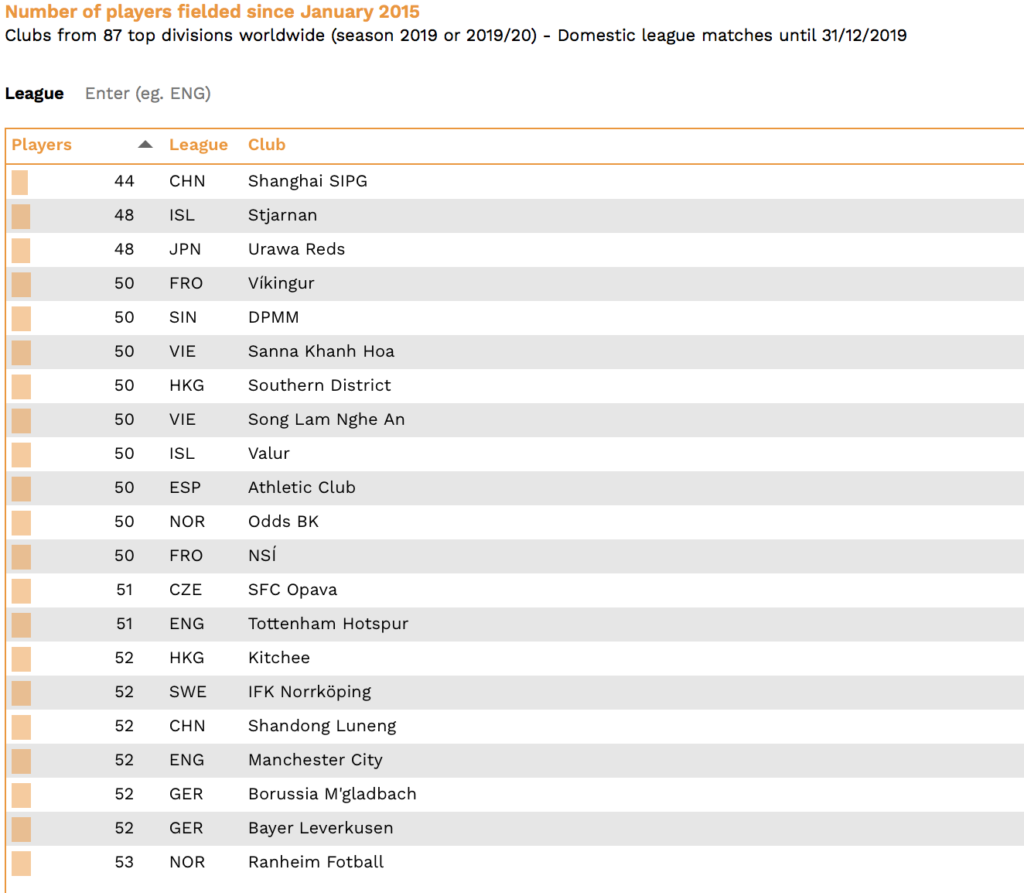 See the full report at https://football-observatory.com/IMG/sites/b5wp/2019/wp290/en/
Contact the writer of this story at moc.l1591096474labto1591096474ofdlr1591096474owedi1591096474sni@n1591096474osloh1591096474cin.l1591096474uap1591096474