By Osasu Obayiuwana
April 9 – Facing rigorous criticism for the poor state of its financial affairs, following the completion of a detailed forensic audit by PwC (Price Waterhouse Coopers), top officials of the Confederation of African Football (CAF) refuse to accept the various allegations of financial impropriety laid at its door in Cairo. 
In an exclusive interview with IWF's Osasu Obayiuwana in Kinshasa, the capital of the Democratic Republic of Congo, Constant Omari, CAF's first Vice-President, who is also a member of the FIFA Council, defends himself and CAF President Ahmad against grave allegations of corruption and financial misconduct, following the publication of the audit.
Omari, who insists he deserves every penny of the money he has earned from CAF since March 2017 – well over $200,000 – also talks about the raging billion-dollar contract dispute between CAF and Lagardere Sports and why Ahmad did nothing wrong by using the funds of the organisation to send several Moslem FA Presidents to the Umra (Lesser Hadj) in Saudi Arabia…
Osasu Obayiuwana: A lot of things have happened in CAF over the last few months. But the first thing I want to raise with you are the revelations that come from the PwC audit of the organisation. They have said that CAF's accounts are not in good shape, that entries are not professionally done. They have also asked for payments to Tactical Steel to be examined further. They talked about CAF's expenditure for 18 FA/Federation Presidents (through an order of the president) who were sent to Mecca, for the Umrah, the 'lesser Hajj. What do you have to say, in response to this damning audit report?
Constant Omari: It is difficult for me to talk about it, because the [CAF] executive committee asked PwC to attend our last executive committee meeting in Doha (on the fringes of the African Super Cup). They didn't come. After completing the audit, it is normal that the executive committee should meet with PwC, to discuss their findings. They should have had subsequent discussions with the head of CAF's Finance Committee (Fouzi Lekjaa) and our financial director, to enlighten them on what has gone wrong [in CAF]. They never did so. We are not afraid of PwC's presence in CAF, because we share the same goal – which is having a good financial process for CAF.
When you talk about the Umrah [expenditure], we must take our customs and behaviour in Africa into consideration. I am not Moslem, I'm a Catholic. But I know that during the Ramadan period, they share things and try to improve their relationships with people. I cannot understand if it is corruption to invite some federation presidents to go to the Umra in Mecca…
OO: Mr Omari, I will make an interjection here. You know, quite well, that the money of football is meant for the development of football only, not for any other purpose. If the CAF President, on his own, wants to use his personal finances to send people to the Umrah, that's no problem. That's his choice. But using the money of CAF for that?  
CO: Let me tell you… In UEFA, in CONCACAF, in CONMEBOL, even in FIFA, why do they have a social department? Why can't CAF have the same thing? You are saying that the money for football should be used for the development of football… Why do Confederations have foundations? Are they only for the development of football? Right from the time Sepp Blatter was the FIFA President, he said that football has influence and is supposed to play a role in society.
Even though [at CAF] we work for football, we have an influence on the wider African society. Why can't we use our money for such social practices? How much money was used for the Umrah? It's not $100,000. It's about $20,000. You are saying that CAF cannot spend this amount? We have a different culture… As an African, I do not see what is wrong with the President of CAF inviting fellow Moslems to go for the Umrah.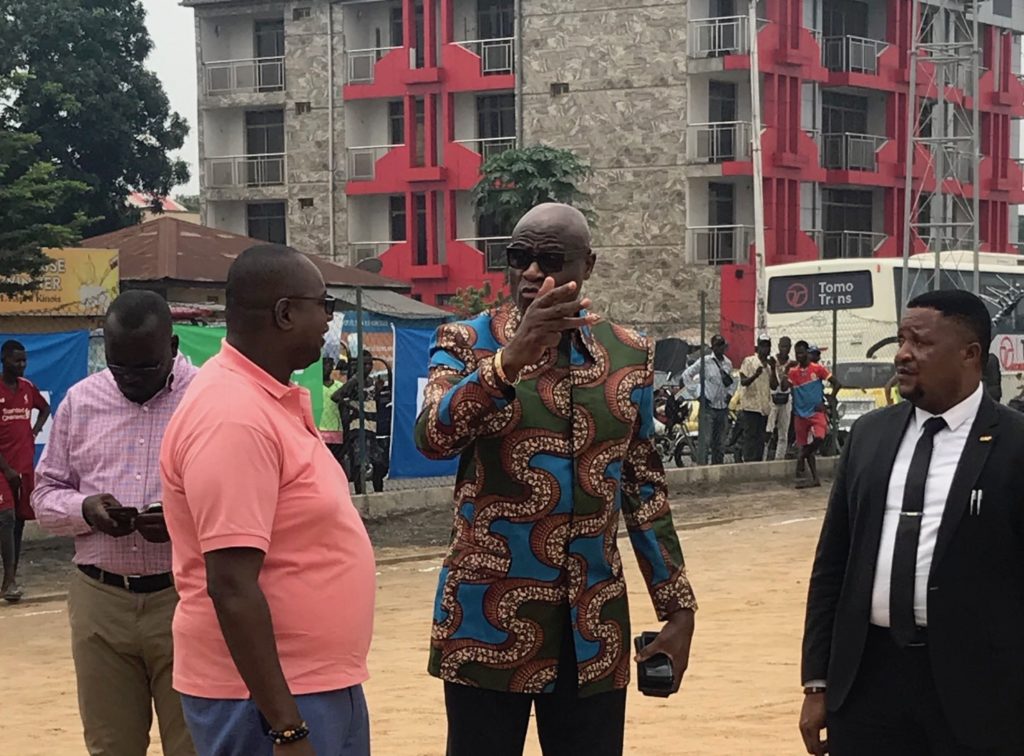 OO: When Issa Hayatou was the President of CAF, for 29 years, did you ever know him to use CAF's money to take fellow Moslem FA/Federation Presidents to the Umrah? 
CO: When my wife died, for example, in Atlanta, in November 2016, Hayatou sent $15,000 to me. He said this was CAF's contribution towards the burial expenses. I think it was his duty to do what he did, to support an executive committee member who lost his wife.
When a past Federation President of the Central African Republic was in trouble and had to leave the country, walking in the forest (because of civil strife) he called me. I told the President and CAF helped him. What you must know, Osasu, is that we Africans have our culture. I cannot agree that when our brother has a problem, we cannot help. We have to do it. It's different from the European culture, from the American culture, you understand? So, you have the management rules but we live within a culture, as long as the money was not used for self-enrichment but it was used to help others. So, for the CAF President to have invited people to come for the Umrah is not a problem…
OO: So, you are saying that despite the rules contained in the FIFA Code of Ethics, there is nothing wrong with this expenditure, in your opinion?
CO: For me, I don't think so. This is African behaviour… For example, you come to my house and you have to leave, I give you a gift. Perhaps in European culture, it is not the same.
OO: But that's a personal gift… 
CO: What should matter is that the money did not go to a personal pocket. And that it was used to help some people, as the President did, to help some Muslim Presidents observe some religious rights. This is not some big matter that we have to be talking about.
OO: Do you accept that the PwC audit does not give CAF a good image, regarding its financial management? 
CO: We, at CAF had already agreed that we need help, to improve our financial management. This is why PwC was called to do this audit…
OO: But no audit was done or agreed, before FIFA came to Cairo… 
OC: We are the ones that agreed to this audit, when we signed an agreement with FIFA. If we had refused this audit, what could they have done? We are the ones that wanted to know the state of our finances. And we know that it is not everything inside the house that is good. The audit was to have someone, from the outside, point out what is not going well. We wanted the audit to take a critical look at management, so we can make improvements. CAF cannot stay the same way that it was 30 years ago. The world has changed now. A decade ago, there was little talk of ethics and good governance. We certainly need to improve the standard of our management.
OO: During the general assembly of the AIPS (the International Sports Press Association) in Budapest, Hungary, the FIFA President, Gianni Infantino, said, to journalists from across the world, that CAF lacks basic governance principles. In simple words, he is saying that the management of CAF is not competent. That is a very serious criticism of CAF. CAF is yet to respond to the criticism. Why haven't you? 
CO: You think that it was necessary for CAF to reply?
OO: Yes, because that was a damning statement about CAF, attacking the competence of those in charge of the organisation…
CO: We don't need to respond to his words in the same manner as he said them. We have our internal mechanism to use, in responding to this statement…
OO: Are you happy with this statement?
CO: It is not about me being happy or not happy. The most important response to his statement is to implement our reforms. We don't have to enter a shouting match with the FIFA President. It's not a fight. He made an observation. But the best response to him will be the implementation of the reforms. That would show that we want to move forward. By the time they see the effect of the reforms, he will be convinced that the leaders of CAF want a change.
OO: During a meeting with African federation presidents in Rabat, Morocco, Infantino talked about the staging of an Africa Cup of Nations every four years, instead of the current two. He said CAF is not making enough money from the AFCON. What is your reaction to his statement, as you were there?
CO: The President of FIFA said what he observed. He wasn't making an imposition. He was making a proposition. CAF has an ad-hoc Committee with four pillars. One is on competitions, which I am leading… As I am leading this committee, I can't give an answer. We are consulting, we will meet and then we will decide what is the best way…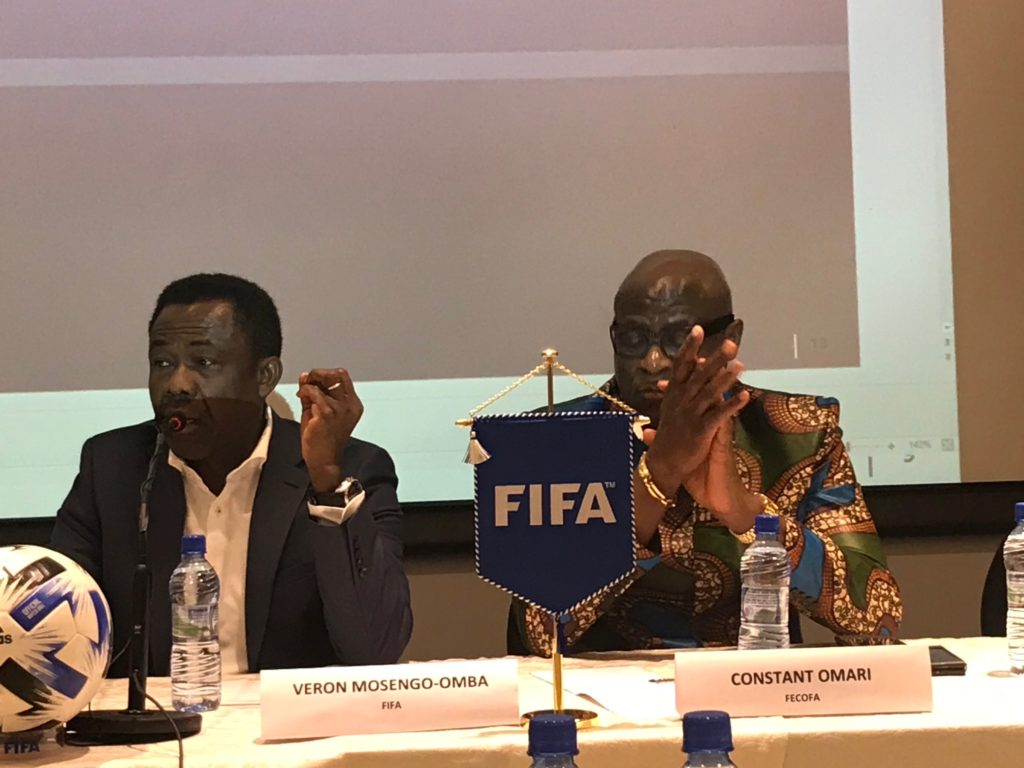 OO: Why can't you give your personal opinion? You have been a part of this executive committee for many years. You have been involved in African football for a while. Surely you have an opinion… 
CO: That will come through the findings of the commission. Let's study it, discuss it and then we shall see, what is the best way. The most important thing is to come up with a solution that is best for African football…
OO: CAF's decision to unilaterally terminate its marketing contact, with Lagardere Sports, has caused a lot of problems. The majority of football fans in sub-Saharan Africa cannot watch any of CAF's competitions on television, because SuperSport (the pan sub-Saharan Pay-TV broadcaster) ended their contract with CAF, following this unilateral termination. 
Did CAF really think, properly, about the implications of breaking this contract? Is it acceptable that it is easier for fans in Africa to watch the UEFA Champions League than the CAF Champions League?
CO: I think the decision of SuperSport, to stop showing games, is a big mistake. BeIN Sport and Canal Plus continue to show it. I am going to Paris tomorrow (that was on March 4) to have a discussion with Lagardere, to see if there a possibility to find a solution to the current impasse. (Editor's Note – Subsequent to that meeting, CAF decided to put out a fresh tender, for the acquisition of its marketing rights).]
Is SuperSport refusing to show our matches because of the problems we are having with Lagardere? I don't think so. I think they have another motivation for not showing our games. Until now, we don't understand what that motivation is.
The CAF President asked our third Vice-President, Danny Jordaan, to talk to them and find out what the actual problem is…
OO: Has he done so? 
CO: I don't know if he has contacted them and what the conclusion is.
We know that it was not an easy decision for CAF to break the contract with Lagardere. But if Lagardere can agree to what CAF says, regarding reducing its commission [to 7%], which is currently 15%, reduce the length of the contract and also compromise on matters relating to the right of first refusal, I do not think that it is necessary to block this contract. What CAF wants is to sell the commercial rights for African football at the right level. Why should we not get the benefits of that, for our development?
OO: So, in your opinion, it is still possible for CAF to continue business with Lagardere?
CO: It is difficult to say whether the possibility is there to continue or not. Everything is on the table and we will take the best option.
OO: CAF recently appointed Abdel Bah as its interim General Secretary. Before this appointment, Abdel confirmed to me that he was resigning from his position as the Marketing Director and leaving CAF. 
In three years, CAF has lost two Secretary-Generals (the late Amr Fahmy and Mouad Hadji). Will CAF be able to keep Abdel in his position? What is going to be done, to ensure the management of CAF is stable?    
CO: It is true that Abdel wanted to resign. But after having a meeting with the President, I think he has changed his mind…
OO: You think? Or you are sure?
CO: I am sure, because the CAF President told me that they have had a talk.
The person that was the first candidate for this position was Anthony Baffoe (currently the Deputy General Secretary for Football Development). When the President spoke with him, he gave Tony one day to think about the job. You can ask Anthony. After one day, the President called him and Tony told him that he still needs 15 more minutes to think about it. The President waited for 45 more minutes but Tony did not answer. From this response, it was taken that Tony does not want to be the General Secretary.
As the next in line to the former General Secretary, Anthony was the one to replace the person that resigned. But if he does not want the job, what can we do? We then looked for someone amongst the Directors cadre, who has good management skills. We cannot stop football, because the former GS resigned.
When you are in the process of reform, you must know, exactly, what your vision is. After the first GS (the late Amr Fahmy) was appointed to the post, we realised that it was not a good casting. The President and the GS were not able to work together. So, the first one left and Mouad started work. But now, Mouad decided to resign for personal reasons. When he said this, I talked to him and he told me that he cannot go back on his decision. You cannot force someone to continue.
OO: What do you know, about the return of PwC to CAF, concerning a supplementary audit of the organisation? 
CO: The information that I have is that FIFA sent us a letter, to say that there are some cases that have arisen from the general audit that they want to investigate further. CAF didn't refuse. We agreed to this but we asked FIFA for the specific terms of this audit. They were to come on Monday (March 2) but we asked them to wait, until they agreed on the terms. They can't come without terms. We share the same target with FIFA, which is to improve the quality of management at CAF. We have never said that we are perfect, which is why we are engaged in the process of reforms.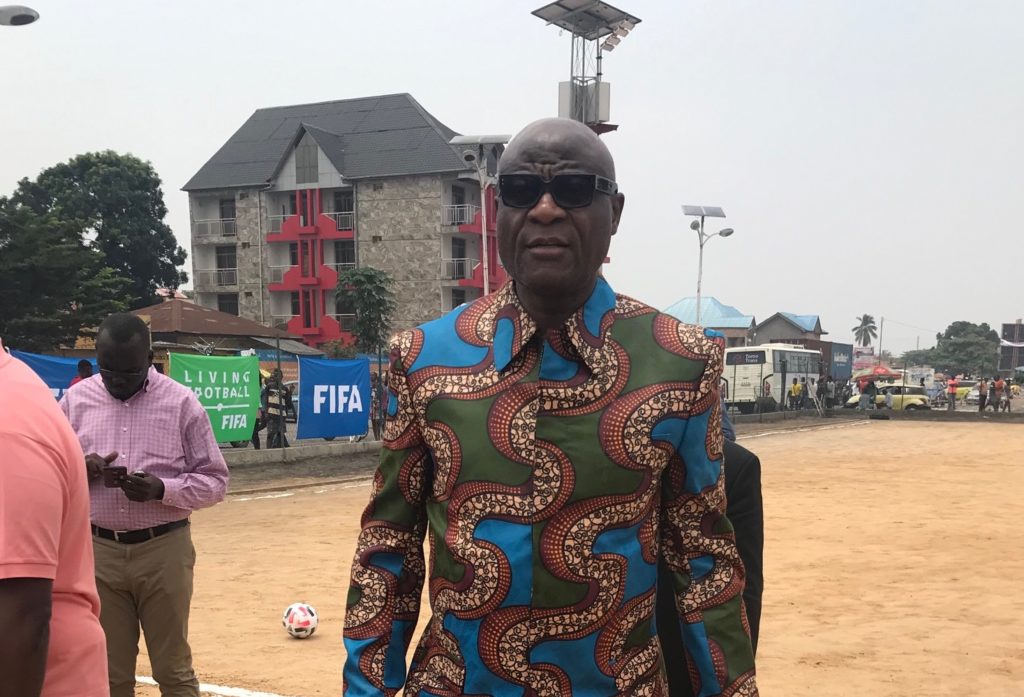 OO: A personal question  – I saw all the documents listing CAF payments, from March 2017 to December 2018, to executive committee members. You, with over $200,000, received the largest amount… 
OC: With regards to the $200,000, my legitimate yearly allowances are there, plus my expenses for the several missions that I carry out on behalf of CAF – I am a member of the exco, I am also involved in the Inter-clubs Committee, I also have to attend Emergency Committee meetings, I have also been dealing with the issues between CAF and Lagardere. Do you know the number of meetings we have and the time I spend on all of this? Do you really think that $200,000 is enough?
I have been very frustrated and upset to read, in the media, that the money of CAF was used to fund the marriage of my daughter. I never received one dollar from CAF, concerning the marriage of my daughter. If, after 26 years of working, in the top management of a company in my country, I am not able to organise my daughter's marriage, then I have achieved nothing in my life. I am happy that you have given me the opportunity to talk about this.
I am waiting for anyone to show me how I spent a single dollar of CAF, for the marriage of my daughter. Some people want to destroy the image of CAF, with baseless allegations.
OO: When you went to Russia, for the 2018 World Cup finals, you collected allowances from FIFA, as a Council Member & from CAF, as an Executive Committee member, for the same tournament. Why did you do that? 
OC: When they gave us this [CAF] allowance, it came from the authority of the person who has the right to do it – The president. And if I remember, this was decided upon when Kwesi Nyantakyi was still the first Vice-President… We needed this money to meet our obligations when we were having FIFA activities, like taking taxis for example…
OO: You are telling me that the FIFA allowance for Council members is not enough to cover all these costs?
OC: Do you know what the FIFA daily allowance is for Council members? It is now $150 per day. Before [Gianni Infantino became FIFA President], it was $450 per day. This is a consequence of the FIFA governance reforms. This is the maximum allowance. When this issue was discussed at FIFA, I told Fatma [Samoura, FIFA's Secretary-General] that it was not right to reduce our allowances to this figure. This is the problem…
OO: So, what you are saying is that if FIFA had not reduced the daily allowance for Council members there would have no need for CAF to give you a supplementary allowance. Is this your argument?
CO: Yes. Why would we need an extra CAF allowance, if FIFA had maintained its previous daily allowance, for Council members? Is it right that when seven African members of the FIFA Council go for exco meetings and activities, their allowances cannot even cover proper taxi rides? Is that dignifying? We, in CAF, then discussed how to solve this problem.
But later on, we gave back the daily allowances that we took from CAF and decided to rely on the FIFA allowance only.
OO: You are telling me that you returned the money you took from CAF, as allowances for the 2018 FIFA World Cup?
OC: Yes, we returned the money that CAF gave us, for the World Cup.
OO: When did you do this? 
OC: A long time ago, before the PwC audit.
OO: Hmm…This is an interesting revelation. This has not been said before… 
OC: If no one is saying this, it is because people have the intention to destroy CAF. All they want to do is to show how CAF is in a complete mess, so they use all ways to destroy us.
OO: After the last Africa Cup of Nations (AFCON) in Egypt, the next tournament was supposed to be in Cameroon, in June 2021. But after FIFA moved their Club World Cup (CWC) to the same period, CAF took the AFCON back to January/February…
When the African members of the FIFA Council went to Shanghai, China, where the new date for the CWC was fixed, why did you not protest and make it clear that it was not acceptable for FIFA to set a CWC date that was in clear conflict with the AFCON?
CO: This is a wrong opinion. We did not move our competition from June/June to January/February because of the FIFA competition. It is the AFCON 2021 Local Organising Committee in Cameroon that sent a letter to CAF, asking for this change, in order to have a good competition, because June is the rainy season in Cameroon…
OO: Come on! Everyone in Africa knows that this is the rainy season and that it would not be conducive for the AFCON, when CAF originally fixed this date… 
OC: We know it also, as FIFA did when it awarded the 2022 World Cup to Qatar with a June/July date, knowing fully well it was hot – before the tournament was moved to December. It is okay for FIFA to move the World Cup. But when CAF does the same, it is not okay?
The change of date is just done for Cameroon. The date has not been permanently changed for other AFCON tournaments. It doesn't mean that after this tournament, other ones will be in January/February.
OO: Can I make this observation? The next two AFCONS (2023 in Cote D'Ivoire and Guinea in 2025) are in equatorial Africa. They share the same climatic conditions with Cameroon. Tell me how you can have an AFCON in these two other countries in June/July? How do you play an AFCON in Abidjan and Bouake in June? Or in Conakry? How?
OC: In the case of Cameroon, I told you that it is the Local Organising Committee that asked for the change of date. If Ivory Coast or Guinea ask for a change of date, then we will solve this problem, according to the specificity of the country. We didn't close the door [on a change of date]. But why did we change the date of the AFCON to June/July? Because of the players.
When we organise the AFCON in January/February, some players [with European clubs] say that they lose their places. So, we thought that it is best to play in the AFCON, after the championships [in Europe] are finished and they are totally free to play for their national teams.
As said, if Cote D'Ivoire and Guinea request a change, we will look at it. If they don't, it's not our problem.
OO: How can you say that it is not your problem? It is your tournament!
There is another important problem that CAF has not addressed… After the 2022 World Cup in December, do you really think that you can play a 2023 AFCON in Cote D'Ivoire? Do you think that you can play the World Cup and the AFCON within weeks or months of each other? 
CO: The World Cup is just for one month. If they finish in December, why not?
OO: What about the club season that has been reorganised because of the World Cup? How are the clubs going to release players for an AFCON? 
CO: Ok. I think that there is a problem. FIFA has to be involved in finding a solution. But as long as the AFCON is on the international calendar, players must be released for the tournament..
OO: Do you accept that CAF has a problem and it has to tackle this now and not to wait?
OC: But the problem is not only with CAF. All the confederations will have the same problem. The problem will be solved, because it concerns us all.
But taking a position now? We need more time, to think of how it will work for all the continents..
OO: How much time do you need? The date for the 2022 World Cup has been known for roughly a decade now. And CAF has not thought that it needs to deal with this…
I want to ask you about the ongoing FIFA Ethics Committee investigation of the CAF President… This has been going on for one year, with no result. How can there be stability in CAF, when the President of the organisation is under investigation for ethical misconduct?    
OC: I really can't answer this question, because this is a matter for the FIFA Ethics Committee. Let them do what they have to do. This is the President's personal problem. I can't talk about it…
OO: I speak to some of your colleagues on the executive committee. Many of them say that they are not free to speak their minds during meetings. They also say Mr Ahmad does not respect their opinions and does whatever he likes. They say Mr Ahmad does not respect the statutes, and goes as far as saying he is the chairman of all CAF committees. What do you think about this? 
OC: Don't listen to what someone says outside of the exco, when that person could not say it inside. Since Ahmad became the President of CAF, all our decisions are unanimous. They are taken by all of us. During meetings, everyone is asked to give their opinion. If they lack the courage, when they are outside, to defend what they agreed upon inside? Well… That is their problem. As for me, Omari, I have the courage to say that I participated.
If it is true that Ahmad does not listen, I will say so. But it is not true. How can he impose his decision on the executive committee? Do you think they are children?
OO: Since July last year, CAF has had no Communications Director. Why? And why is the quality of communication from CAF, to the media and the rest of the world, so poor?
CO: Osasu, I agree 100% with you. We, in the executive committee have discussed this issue, as to how we can, as an organisation, communicate well and how to get a good director of communications. It is our daily preoccupation. It is true what you say. Our communication, till now, is not correct. We know it. We are conscious of that and it is a big problem of CAF. We are working to solve it.
OO: Do you want become CAF President? Many people think you are very ambitious… 
CO: If I were ambitious, and you can ask President Ahmad, he wanted me to contest against Issa Hayatou. Many of my colleagues wanted me to contest. But I refused. Ahmad was not the first choice of candidate. You can ask him…
OO: Yes, the President did say that to me a while ago…
CO: I was very loyal to Issa Hayatou..
OO: But you went against Hayatou at the last minute…
CO: You should ask him what he did against me. I didn't change [my support of candidate in 2017] just because I wanted to change. But the past is the past. I just want to forget it. That's life…
I have known Ahmad since 2002. He's a longstanding friend of mine. We have spent a long time together. Since the moment I saw him as my candidate, I campaigned with him and I will help him, to reach the targets that he set for CAF. I am loyal. I will be the last one to be against Ahmad. If we have problems today, we will fight together. If I were ambitious, I would be the President of CAF today.
The problem with some others is that when they get to some positions, they want to fight the president under the table. This is not correct.
OO: Are you referring to Amaju Pinnick (the Nigerian Football Federation President)?
CO: I am not referring to him. I don't like to talk about people. This is a general observation. I am talking about myself. I am loyal and my loyalty is to the end.
Osasu Obayiuwana, a lawyer and BBC broadcaster, is one of the world's leading journalists on African football. Follow Osasu on Twitter @osasuo