September 16 – Home fans in stadia does not create a major advantage for the host team, according to a new report that examined results of matches in the Covid fan-free world.
The analysis by the CIES Football Observatory looked at 63 leagues worldwide and the percentage of home wins, finding that "home advantage persisted without spectators, even though in a less marked way."
"From January 2015 to March 2020, home teams won 44.3% of matches in the leagues surveyed. After the outbreak of the pandemic and the closure of stadiums to the public, this figure went slightly down to 42.2%. To different extents, the percentage of home wins decreased in 41 of the 63 leagues studied. The average goal difference per match diminished from +0.32 to +0.24," says the report.
Where fans seem to make the biggest advantage are in Greece, which saw the greatest decrease in the percentage of home wins (-15.1%), followed by the Austrian and German leagues. In the Swiss top-flight league, home teams won a significantly higher percentage of matches after the closure of stadiums to the public than before: +8.5%.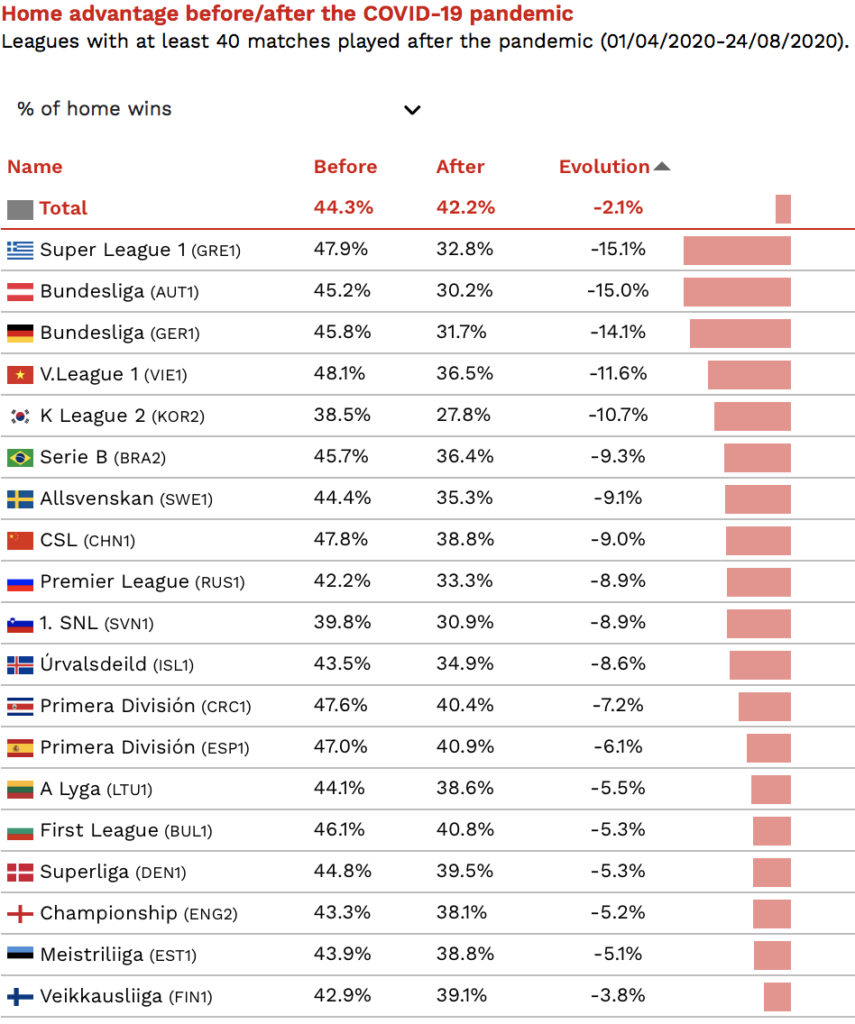 See the full data at https://football-observatory.com/IMG/sites/b5wp/2020/wp304/en/
Contact the writer of this story at moc.l1627201014labto1627201014ofdlr1627201014owedi1627201014sni@n1627201014osloh1627201014cin.l1627201014uap1627201014