September 29 – Cristiano Ronaldo, aged 35, tops a ranking of the world's most effective strikers, followed by Lazio's Immobile, Bayern's Robert Lewandowski, Dortmund's Erling Haland and Liverpool's Mo Salah.
The data from CIES Football Observatory examines 127 footballers across 94 top national divisions who have scored at least 10 goals during the calendar year 2020.
The 33-year-old Brazilian Júnior Negão from the South Korean team of Ulsan Hyundai tops the list with 24 goals before last week-end, two more than Ronaldo's Juventus haul. The CIES weights the goals with the sporting level of the competition using their own coefficient.
"With 15 domestic league goals in only 1'153 minutes, the young Norwegian prodigy Erling Haland has the lowest minutes per goal rate among big-5 league footballers: 76.9. Cristiano Ronaldo (24 goals in 1784 minutes, 81.1) and Andrej Kramarić from Hoffenheim (10 goals in 835 minutes, 83.5) complete the podium of this specific table," said the CIES.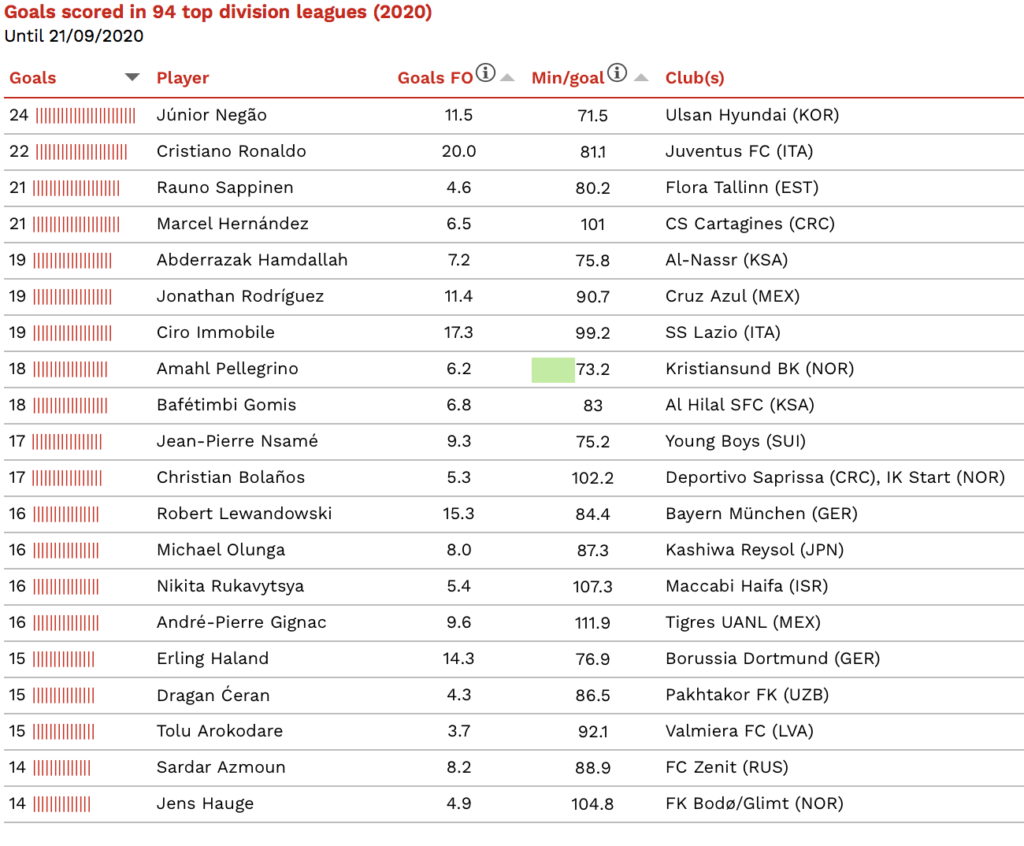 Contact the writer of this story at moc.l1603225792labto1603225792ofdlr1603225792owedi1603225792sni@w1603225792ahsra1603225792w.wer1603225792dna1603225792