October 22 – The international window at last saw a return to a significant numbers of national team matches with FIFA reporting 120 games played in October, the bulk of them in the UEFA and Conmebol region. The top five nations in FIFA's men's national team ranking all remained the same.
Belgium stay top the ranking despite losing to England in the Nations League. England then stifled any opportunity of moving from their fourth placed ranking by losing to fast emerging Denmark who themselves moved up a three spots to 13th in the ranking.
Changes within the top 10 were Spain (6th, +1), while Argentina (8th, +1) swapped places with Uruguay (7th, -1) and Croatia (9th, -1) respectively.
"The biggest climber this month was Malta (180th, +6), who jumped six places courtesy of victories over Gibraltar (195th, unchanged) and Latvia (142nd, -5) and a draw with Andorra (145th, -8). Also worthy of note is the progress of Ecuador (60th, +4), Panama (77th, +4) and Israel (88th, +5)," said FIFA.
At the very bottom of the scale the Cook Islands – who have men's and women's teams qualified for the Rugby League World Cup in 2021- remain unranked. Teams become unranked after four years of inactivity. One wonders where their grant money is being spent seeing their rugby teams (in a professional code that requires 13 players on the pitch) qualified for their world cups on budgets of less than $100,000.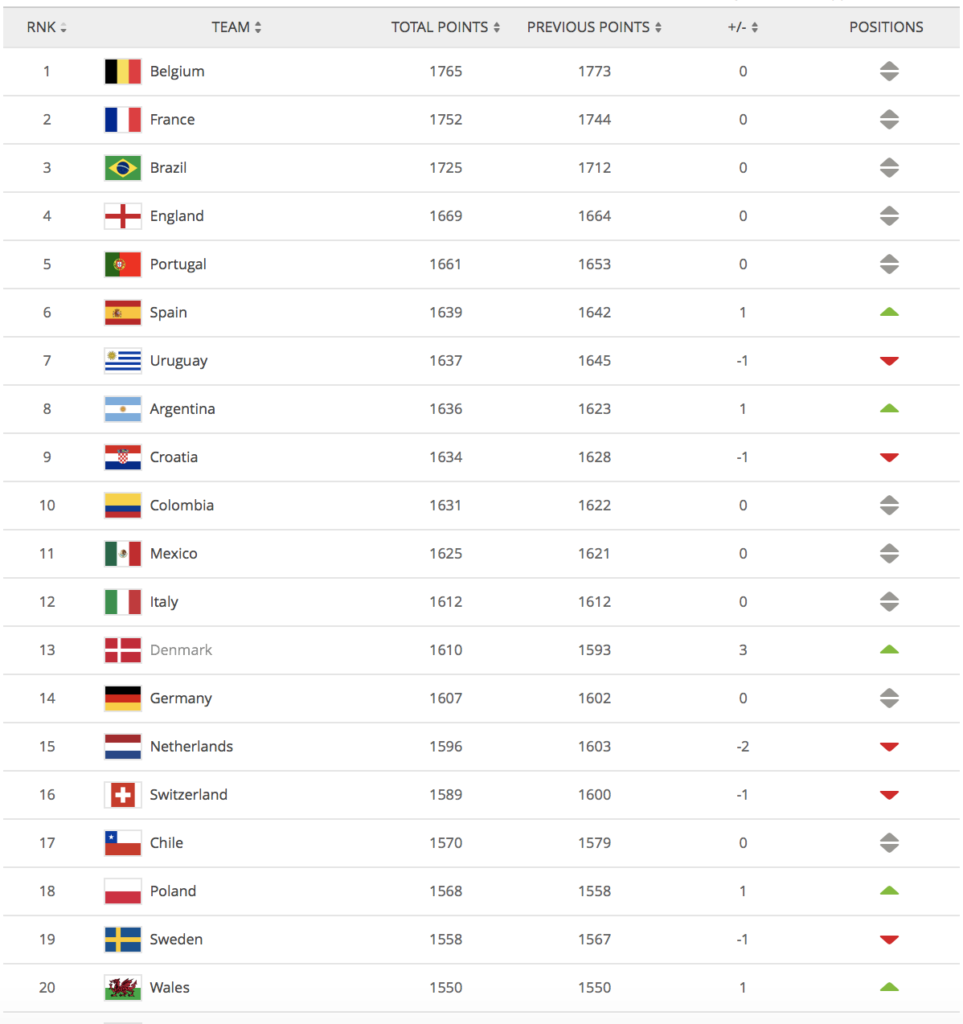 Contact the writer of this story at moc.l1606270444labto1606270444ofdlr1606270444owedi1606270444sni@n1606270444osloh1606270444cin.l1606270444uap1606270444