By Paul Nicholson
February 8 – Tunisian protests against federation president Wadie Jary found their way to FIFA headquarters in Zurich on Friday when a group set up banners outside the entrance to FIFA House, waved flags and demanded an end to Jary's presidency.
The protestors were supporters of the Tunisian club CS Chebba who last year were in the running for the league title but were then dumped into the amateur leagues last October following a sanction by the FTF.
Chebba have been in conflict with Jary since 2019 when the club's leadership criticised Jary on its Facebook page following a match in which the club felt it had suffered from poor refereeing decisions.
Chebba was fined for its comments but refused to pay the fine and were then late paying their registration for the new 2020-21 season. This opened the door to the FTF's decision to demote them.
The club claim that Jary has deliberately targeted them and point to statements he made on television showing bias against them. Jary denied the allegations, saying in a Facebook post: "Chebba filed a complaint … accusing me of instigating violence. I stand by what I said. I respect everyone (and) I respect all regions."
Meanwhile a proud club that could have been national champions in 2020 instead have found themselves playing in Tunisia's amateur leagues in 2021.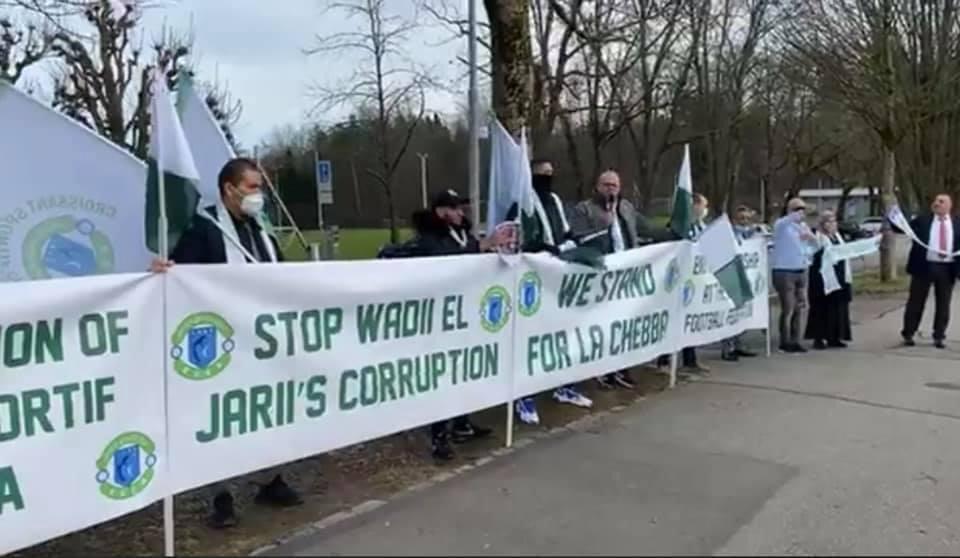 Jary, who is standing for re-election to CAF's executive committee, was banned by the country's National Olympic Committee (NOC) for four years in early January.. In a statement, the committee said Jary had "breached national and international Olympic ethics codes", and that it would be forwarding complaints against Jary to both the International Olympic Committee and FIFA.
FIFA has backed Jary who remains eligible to stand for the CAF presidency and remains as FTF president, a position he has held since 2012.
Jary, has governed the Tunisian Football Federation since 2012.
Last October Jary has said he would stand in the CAF presidential elections, he already serves at FIFA as a member of the Standing Committee of FIFA Member Associations.
A former player, he was expected to get the Tunisian nomination ahead of Tarek Bouchamaoui (a member of the FIFA Council). In the end neither submitted their candidacy.
Bouchamaoui, a member of the FIFA Council, has served as head of the FIFA's Referees Committee as well as working with CAF's Marketing & TV Committee and the Organising Committees for Management of the CAF Club Licensing System and the Interclub Competitions.
Contact the writer of this story at moc.l1614759933labto1614759933ofdlr1614759933owedi1614759933sni@n1614759933osloh1614759933cin.l1614759933uap1614759933