February 19 – FIFA have released their first World Ranking of 2021 but in a period where only 43 full internationals were played, the top of the 32 places in the rankings remain unchanged with only the African nations showing movement.
Belgium, France, Brazil, England and Portugal retain the top spots, with the leading trio of Belgium, France and Brazil only separated by 37 points.
CAF did hold its African Nations Championship (CHAN) in the period covered, where a total of 32 games took place but matches, as well as 11 games played, have been classified as friendlies, because only players competing in the national championships of the participating countries are eligible to take part in the CHAN.
CHAN winners Morocco moved up two places in the rankings to 33rd. They are the fourth highest ranked African team behind Senegal in 20th, Tunisia (26th) and Algeria (31st). CHAN runners-up Mali rose three places to 54th while third-placed Guinea moved up a place to 72nd.
Elsewhere Concacaf's Costa Rica moved up one place to return to the Top 50.
While there may have not been much movement in January FIFA points out that significant change can be expected in the coming months with the resumption of 2022 World Cup qualifying and the major confederation championships – Copa America, UEFA EURO and CONCACAF Gold Cup – being played this summer.
FIFA Rankings (Top 20)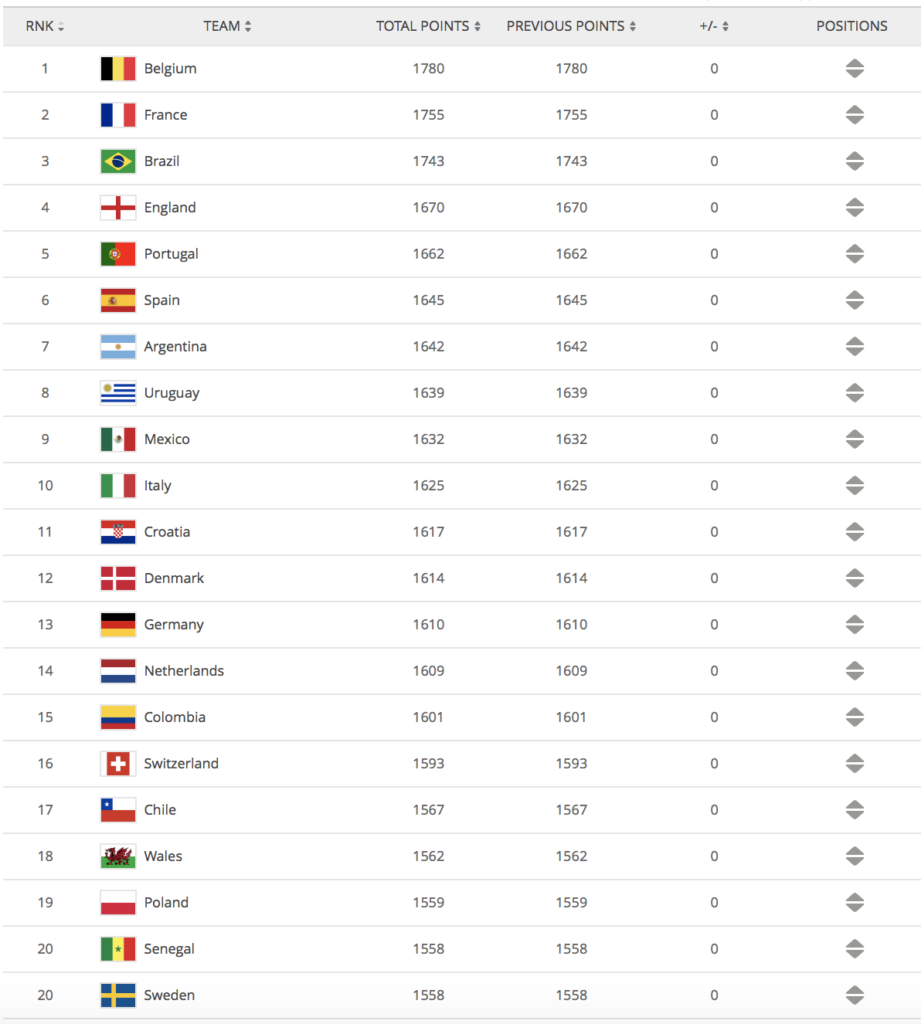 FIFA Rankings (African Top 20)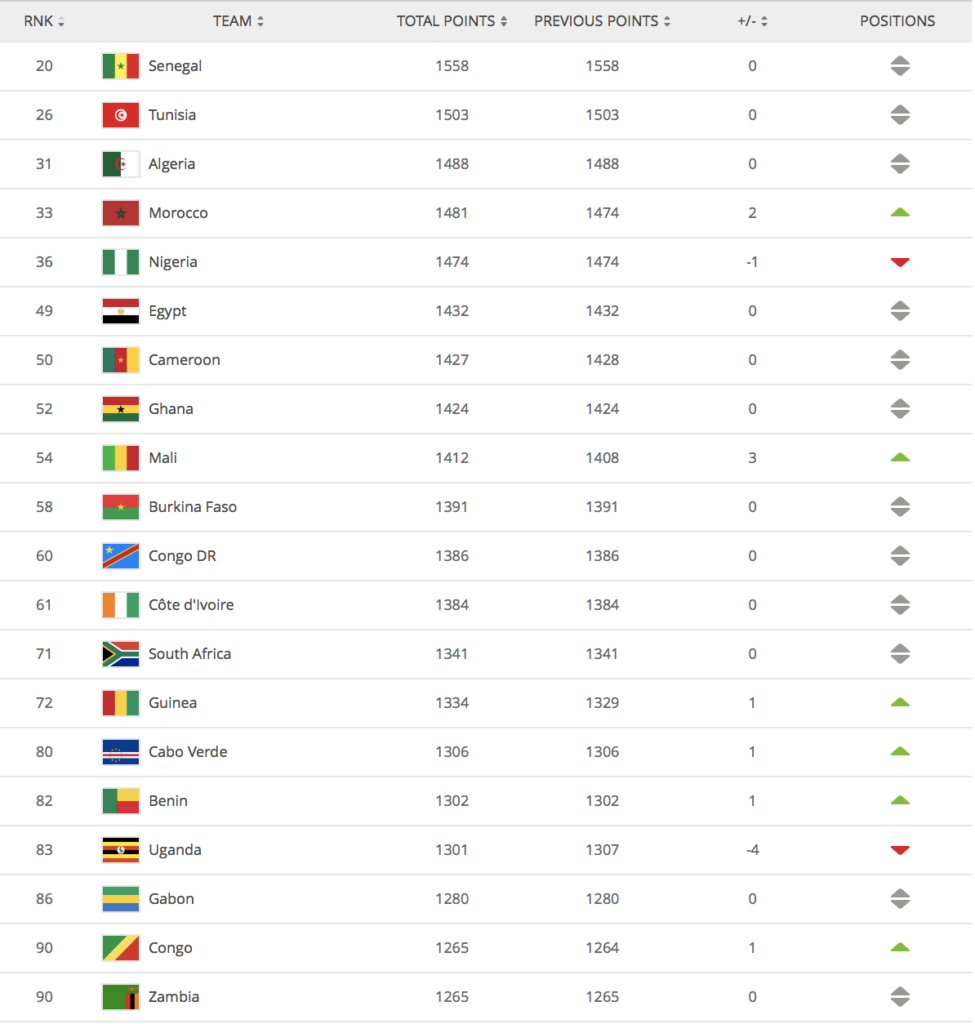 Contact the writer of this story at [email protected]ball.com