July 7 – Concacaf president and FIFA Vice President Victor Montagliani told his member associations that he was both "positive" and "reflective" about what they have achieved, emphasising his "putting football first" message that was the key pillar of his election manifesto when he first took the presidency in 2016.
Speaking in Miami at Concacaf 's 35th Ordinary Congress, Montagliani said: "Our football has been transformed with new competitions like the Concacaf Nations League, which vastly increases competitive opportunities for all Member Associations. And we have just started a Gold Cup which includes 24 Concacaf men's national teams – more than in any previous edition of our flagship tournament."
Last night the final preliminary qualifying rounds of the Gold Cup were held in the DRV PNK stadium in Fort Lauderdale. The qualifiers had seen 12 nations compete in two sets of knock out rounds to qualify the final three teams for the Gold Cup group stages that kick off on Sunday in Arlington, Texas, with current Gold Cup holders Mexico up against Fort Lauderdale qualifier Trinidad and Tobago.
The qualifiers had become a significant addition to the Gold Cup in that it gave more nations the chance to be part of the region's premier men's national team competition. A number of the nations – St. Vincent & the Grenadines, Montserrat and Barbados – had never before experienced the Gold Cup environment proper. What was a fix to overcome the problems of pandemic interrupted qualification calendars, could become a regular part of the finals tournament.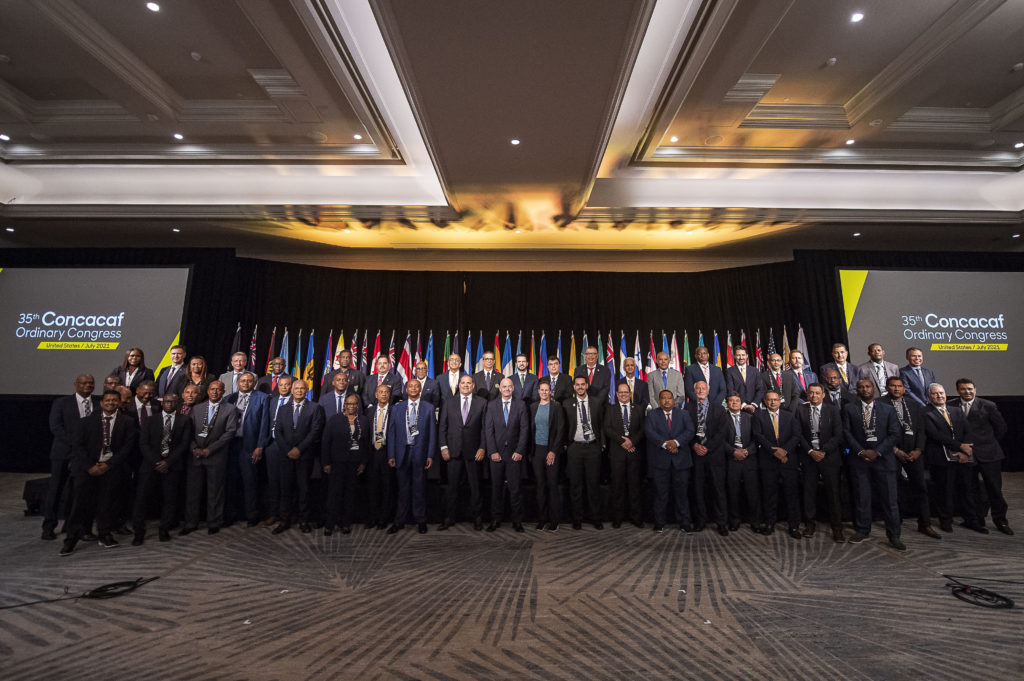 The matches themselves were a triumph that showcased the increased competitiveness in the region with two of the final three play-offs last night being decided by penalty shoot-outs.
While Montagliani has been a non-stop advocate of more playing opportunities for men's national teams across the region, and particularly in the Caribbean, he has also championed a revision of the women's game in the region and a deeper that reach of the women's game into national federations.
That goes hand-in-hand with a wider development programme creating more playing opportunities across the region.
"Our development programs are creating football opportunities for young people across the region, and we have built an entirely new women's national team ecosystem which will begin in November this year. Put simply, in Concacaf we are putting football first," added Montagliani.
Contact the writer of this story at moc.l1632262850labto1632262850ofdlr1632262850owedi1632262850sni@n1632262850osloh1632262850cin.l1632262850uap1632262850