October 6 – Use of virtual advertising technology has been a slow build but a new deal with Italy's Serie A by UK-based Interregional Sports Group (ISG) and Supponor could prove to be a significant step towards more widespread acceptance.
Serie A is introducing via its just launched International Broadcast Centre (IBC) new AI supported Supponor AIR technology which will see virtual goal mats, virtual perimeter VLED, virtual centre circle mats, virtual 'bench/dugout' and other bespoke virtual assets.
ISG says it is "the most ambitious and advanced integrated virtual media technology project ever attempted in live sports broadcasting."
The technology will be in use for all 380 championship matches and will be channeled through the the Serie A IBC just outsode of Milan, one of the most technically advanced and complex broadcast centres in the world where more than 100 technicians and production personnel produce all live matches and archive remotely all the Serie A TV, radio, web via 4k production from stadiums across Italy connected via fibre optic.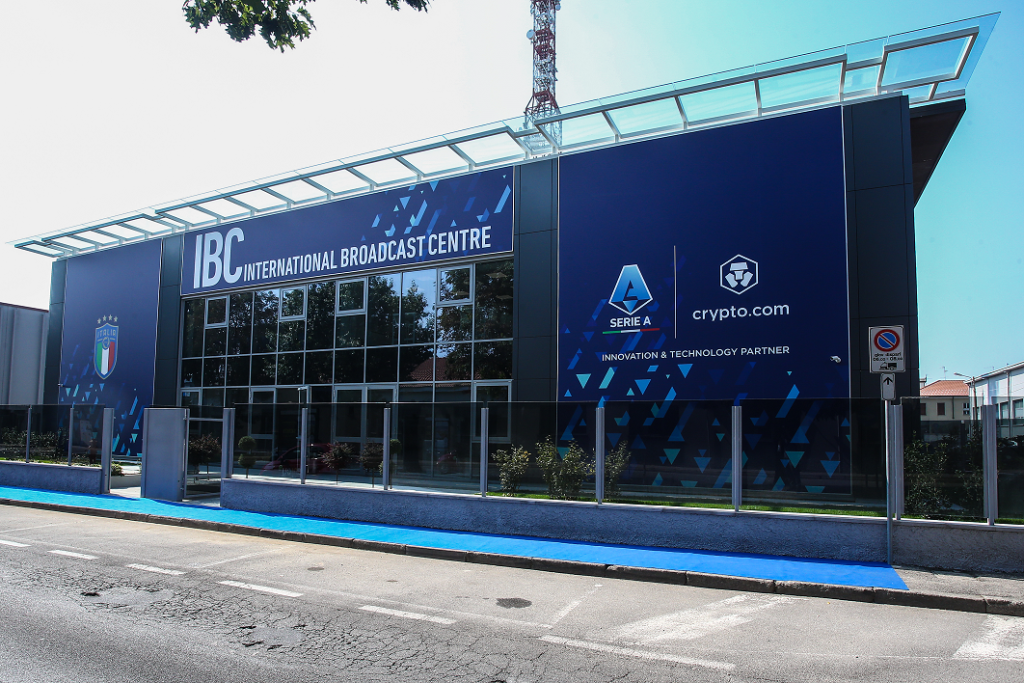 ISG's team will operate and integrate the virtual assets which give the opportunity for advertisers to target specific broadcast territories.
Luigi de Servo, CEO of Lega Serie A, said: "This is a real world first, as we launch one of the world's most advanced broadcast centres, and as Serie A continues the development of its media division… This initiative unlocks the potential for all 20 clubs in our league, generating commercial opportunities in different markets and regions across the world."
ISG has been an evangelist in the world of virtual media rights creation and revenue generation in premium sports broadcasting for more than 10 years, while Supponor (part owned by ISG) has been at the forefront of virtual media technology development.
Simon Burgess, joint CEO of ISG, said: "This deep collaborative partnership with Supponor in the optimisation & deployment of this advanced technology has enabled us to achieve what would have been unthinkable and impossible no more than 12 months ago. In these strange times, not all news is about crisis management, this is a huge positive, a massive game changer for the commercial sports industry."
Contact the writer of this story at moc.l1634717573labto1634717573ofdlr1634717573owedi1634717573sni@n1634717573osloh1634717573cin.l1634717573uap1634717573