By Osasu Obayiuwana
February 10 – The Confederation of African Football (CAF) is said to have financial records that are "unreliable and not trustworthy" by Price Waterhouse Coopers (PWC), the international accounting and management consulting firm, which completed its forensic audit of African football's governing body in November 2019. 
The 55-page executive summary of the full PWC audit, which was commissioned by FIFA, football's world governing body, during Fatma Samoura's six-month term as FIFA's General Delegate to Africa, also states "there was no proper accounting for 2015" and that "for 2019, there was no accounting between January and June."
Page 48 of the 55-page executive summary of the PWC audit also confirms Insideeworldfootball's story, written by this reporter on 13 July 2019, about the expenditure of CAF funds, in sending several FA and Federation presidents to the Umrah, the Islamic 'lesser Hadj', in Saudi Arabia.
"18 people, [including] the [CAF] President and his attaché and 16 [African Federation] Presidents, went on this pilgrimage… they flew to Saudi Arabia, from their home countries through Egypt," the PWC report said.
"But based on CAF records, it appears that CAF booked a cost of $100,000, towards the pilgrimage trip of 18 people… The account records show a credit of $10,000 from the CAF President [towards the trip]…"
Mohammed El Sherei, who was dismissed as CAF's Financial Director last July, told Insideworldfootball on Sunday that the $10,000 paid by the CAF President was given to him by Hani Abou Rida, the FIFA Council member and former president of the Egyptian Football Association (EFA).
CAF told PWC that the 16 presidents came to Egypt "for a CAF meeting" which El-Sherei told this reporter was described, by CAF, as being called to "discuss the physical infrastructure" of the African football governing body, before they went to Saudi Arabia for the Umrah.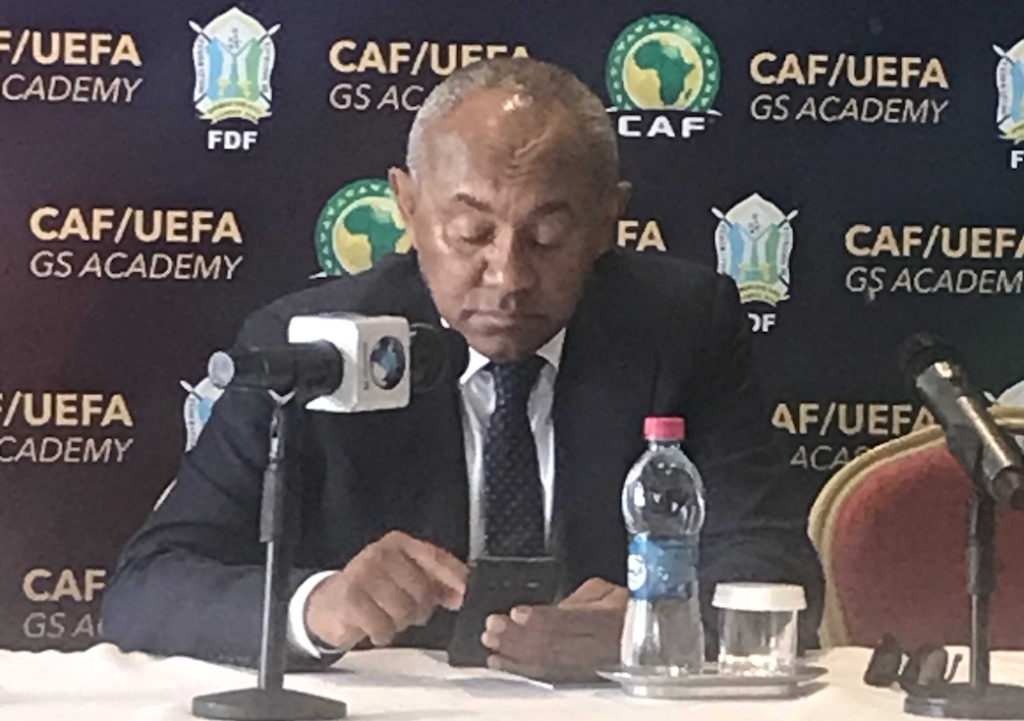 But the PWC executive summary of the forensic report said "CAF were unable to provide [documentary] evidence of such an "official meeting".
The report also states that the $10,000 advanced by CAF President Ahmad, to CAF's finance department, for the Umrah trip, was insufficient to cover the cost of flying the group of 18 from Egypt to Saudi Arabia, as the presumed cost is $30,000, leaving an unaccounted $20,000 shortfall.
"This [PWC report] is very bad and extremely damaging to the reputation of CAF," a member of the CAF Executive Committee told IWF.
"I told you, before, that in CAF, all the crucial decisions are taken by the small group they call the 'Emergency Committee'. This committee sits more regularly that the Executive Committee," he said.
A member of CAF's governance committee told Insideworldfootball that he is "extremely sceptical" that the PWC report will lead to any serious change in the organisation.
"From what I have seen in football, I am yet to be convinced that this report will change anything. Football, as I have noticed, is a very special place indeed. If just 10% of what has been described in the PWC report is true, then those responsible should be arrested and prosecuted, as would be the case elsewhere," he said.
In its official response to the leak of the PWC audit report, CAF said "structural changes undertaken by CAF will not be derailed by misleading reports in some media. The CAF Executive Committee reserves the right to prosecute all authors of false and unsubstantiated claims in the media and social networks…
"Several sweeping governance and operational measures have already been implemented before and during the six-month partnership with FIFA. CAF will persevere on this path to ensure that we achieve the highest international standards," it said.
"The Executive Committee has scheduled a meeting for February 14th 2020, to validate the 2020-2021 CAF roadmap, which will take into accounts all the recommendations. Regular and transparent communication will ensure that all observers and African football enthusiasts can evaluate the progress towards a new CAF."
At the recent International Sports Press Association (AIPS) congress in Budapest, Hungary, FIFA President Gianni Infantino was sharply critical of CAF and African football governance, just days after he had been in Rabat, Morocco, where he talked about his vision for the growth of African football.
"We have had some serious problems in Africa and it has to change. It has to change the way of how to do business, it has to take on board the basic elements of good governance," Infantino said.
But when Mark Gleeson, one of Africa's most distinguished football journalists, at the same conference, asked Infantino when FIFA is expected to take a decision on the fate of the CAF President, who has been the subject of a FIFA Ethics Committee investigation for over a year, Infantino said he was not the appropriate person to answer his question.
"The investigation is being carried out by independent bodies over which I have no influence whatsoever. I have no idea what they are doing but I trust that they know what they are doing," the FIFA president said.
Contact the writer of this story at moc.l1702172434labto1702172434ofdlr1702172434owedi1702172434sni@a1702172434nawui1702172434yabo.1702172434usaso1702172434