December 29 – After months of doubt, the Africa Cup of Nations (AFCON) looks set to go ahead in Cameroon as planned, according to the Confederation of African Football (CAF) president, Patrice Motsepe.
Following a meeting between Motsepe and the Cameroon president, Paul Biya, it has been decided that African football's showpiece tournament is safe despite concerns over the threat of coronavirus outbreaks due to the Omicron variant.
The competition, usually held every two years, was scheduled to be played last summer but was postponed because of the pandemic. This will be the 33rd edition of the AFCON, which Algeria won last time around in 2019.
But what impact will this have on those players who ply their trade in the Premier League? And how might the title race be affected by the decision for the tournament to go ahead?
How could the Premier League be impacted?
Fifteen Premier League clubs are set to be affected by the Africa Cup of Nations, which runs from January 9 to February 6, with as many as 40 Premier League players potentially being called up to play in the competition.
Those called up for duty could miss at least one Premier League fixture on the weekend of January 15/16. However, depending on when clubs release their players and how well their countries do in the tournament, some could miss up to four Premier League games and both the Carabao Cup semi-finals and the FA Cup third and fourth rounds.
Here are the key dates:
January 9 – Group stage begins
January 20 – Group stage ends
January 23 to 26 – Last 16 of the tournament
January 29 and 30 – Quarter-final stages
February 2 and 3 – Semi-finals
February 6 – Final and third-place play-off
The Premier League title race could take a major twist
The three clubs currently in the race for the Premier League title, Manchester City, Liverpool, and Chelsea, will all be affected by losing players to the African Cup of Nations; but some clubs will be impacted far more than others.
Manchester City, the current leaders and according to bookmakers the favourites in the Premier League race, are likely to be without Riyad Mahrez, representing Algeria. He is having another great season, but he is probably going to be the only player that City will be without.
Chelsea could be without their goalkeeper, Edouard Mendy, who is likely to be called up by Senegal, and Hakim Ziyech of Morocco, although he is currently injured anyway. But again, this shouldn't be too much of an impact for a squad packed with quality.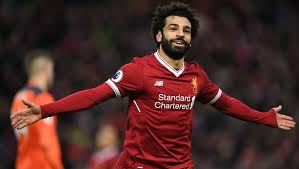 However, Liverpool is set to suffer the most with up to four players potentially not being free for selection for a whole month. Mo Salah will likely go to play for Egypt, Sadio Mane will be off to represent Senegal, Naby Keita has already been called up by Guinea, and Joel Matip could go to play for the hosts, Cameroon.
But it is the loss of Salah and Mane that will have a significant impact on the Reds chances of catching Manchester City in the title race.
European clubs concerned about the tournament
The European Club Association expressed its "deep concerns" about whether players would be safe at the tournament amid rising cases of the Omicron Covid-19 variant. But there have been reassurances that strict testing measures for players and staff will be in place, and spectators will need to show proof of negative PCR tests.
With everything planned to go ahead, don't be surprised if there is a last-minute twist, with clubs refusing to send players or even players being prevented from travelling to the tournament owing to temporary movement restrictions in their countries. Nations like Scotland are switching their own rules seemingly every day.
But without wishing to put too much of a dampener on things, we can look forward to the colourful festival of football. With all the doom and gloom around, that, at least, is something we can all welcome.
So, what are the groups for the African Cup of Nations when it finally gets underway on January 9?
The African Cup of Nations draw 
Group A: Cameroon (hosts), Burkina Faso, Cape Verde Islands, Ethiopia
Group B: Guinea, Malawi, Senegal, Zimbabwe
Group C: Comoros Islands, Gabon, Ghana, Morocco
Group D: Egypt, Guinea Bissau, Nigeria, Sudan
Group E: Algeria, Equatorial Guinea, Ivory Coast, Sierra Leone
Group F: Gambia, Mali, Mauritania, Tunisia
Contact the writer of this story at moc.l1660466011labto1660466011ofdlr1660466011owedi1660466011sni@o1660466011fni1660466011