May 27 – Forget the Champions League final, the most valuable fixture in world football will be played on Sunday between Huddersfield and Nottingham Forest at Wembley.
The winner of the Championship play-off final will secure promotion to next season's Premier League and additional future revenues of at least £170 million over the next three seasons, according to analysis by Deloitte's Sports Business Group.
Huddersfield were relegated from the Premier League at the end of the 2018/19 season, while Nottingham Forest have not featured since 1998/99. If the winning team goes on to survive their first season back in the top-flight, additional future revenue could rise to more than £300 million across five years.
The Deloittes analysis of additional future revenues comprises estimated increases to the clubs' own commercial and matchday revenues and secured central Premier League revenues primarily relating to broadcast rights (c.£90 million minimum), and parachute payments in 2023/24 and 2024/25 should they be relegated (c.£80 million).
Tim Bridge, a director in the Sports Business Group at Deloitte, said that while the winner of Sunday's play-off, the first in front of a full 90,000 Wembley capacity crown since the 2081/19 season, is the immediate challenge, the longer term test will be sustaining a run in the Premier League.
"A narrow majority of clubs promoted to the Premier League over the past decade survived their first season, half of the play-off final winners have not. Hence the winner of Sunday's game will face the challenge of maintaining the excitement of fans, as well as balancing financial stability in the coming months. This Sunday's game holds the key to re-entering the top-flight of English football, but the harder battle is to come: staying in it," said Bridge.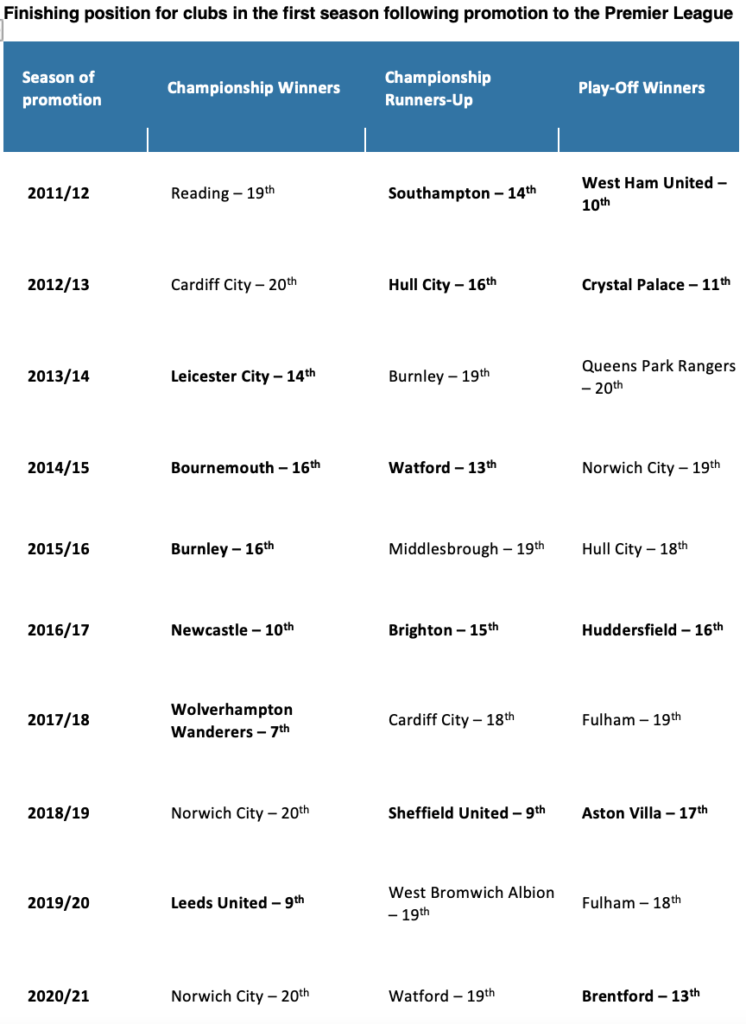 Contact the writer of this story at moc.l1656360040labto1656360040ofdlr1656360040owedi1656360040sni@n1656360040osloh1656360040cin.l1656360040uap1656360040