Sepp Blatter has made much of the need to crack down on corruption following the highly publicised bribery scandal and a raft of other misdemeanours within his organisation. Yet there is mounting criticism of the token punishments handed out by FIFA's Ethics Committee to those who either took or were offered bundles of cash back in May.
Just when FIFA could have made an example of the guilty Caribbean officials who attended the infamous Trinidad meeting, so there are those connected with the case from the start who are hopping mad at the relatively minor sanctions announced, however damaging for the image of Caribbean football. They believe the penalties should have been far more stringent in order to meet the crime and that they virtually amount to a whitewash.
There is a part of me that tends to agree though it should be pointed out straight away that we don't know all the evidence put in front of the Ethics Committee. One possible conclusion is that it was much flimsier than we were led to believe. Otherwise, having taken the bold step of banning former Asian football chief Mohamed Bin Hammam for life for allegedly offering up the inducements and having suspended two junior Caribbean officials for a year each for apparently helping Jack Warner to broker the Caribbean Football Union (CFU) gathering in his homeland, how on earth did the ethics committee come up with a raft of next-to-nothing sanctions against those who were actually offered or took the money, surely an offence meriting a more serious punishment than a rap over the knuckles?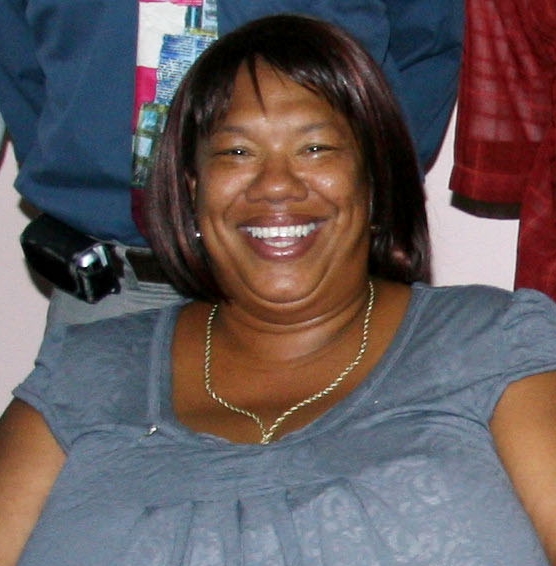 Whilst Franka Pickering (pictured) of the British Virgin Islands, one of the most senior women in world football who heads her federation, was barred for 18 months, a majority of those charged ended up being suspended for no longer than a fortnight. Two weeks out of service for taking or being offered $40,000 in cash? Doesn't quite add up, does it? To put it mildly, a lot of questions remain unanswered. Why do these people remain qualified to still hold office after the briefest suspension? There are so many other things we need to know. How come no one in power at FIFA, or outside the organisation for that matter, has demanded to see the official report stating exactly what these people did to break the code of ethics? Come on, let's see the list of those who took the cash. Surely it should be made public; otherwise the whole case becomes subject to exactly the kind of cover-up allegations FIFA are so keen to dispel.
What money was recovered? Who walked away with a minor sanction after being offered a $40,000 cheque as opposed to who was being sanctioned due to thwarting the investigation and/or lying?
And what about those who cooperated with the inquiry and helped turn in the guilty parties? How must they be feeling? I'll tell you. Having spoken privately to some of them, the answer is very let down. Make that devastated. In fact, one person I communicated with said a bunch of them would never have come forward in the first place if they had known that most of the 16 Caribbeans charged would just suffer a minor suspension, a reprimand and/or a miniscule fine.
Maybe the Ethics Committee took the view that they ultimately came clean and therefore didn't need to be heavily punished. What's that about, for goodness sake? Does giving the money back at the third time of asking – after allegedly twice lying, so I am told – constitute coming clean?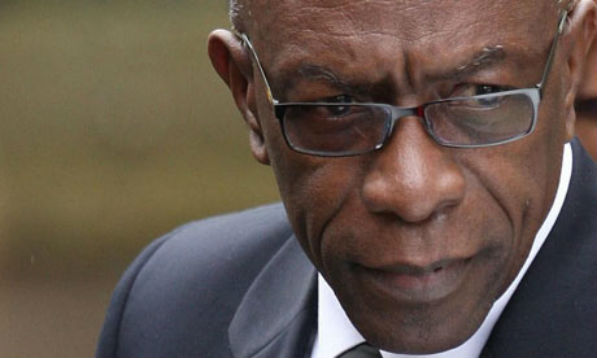 Then there is the thorny issue of next month's CFU elections to find out who replaces Warner, not only among Caribbean ranks but at the top table at FIFA. The fact is almost all of those sanctioned, bar Horace Burrell, will be free to vote on November 20. Mark my words, many of them are still defiantly loyal to Warner. He may not officially be allowed to take part in football anymore but, believe me, he still holds great sway within the CFU hierarchy. Rumour has it that a couple of Warner cronies are bound to run as candidates, the result being he maintains de-facto control. And where would that leave us? Back to square one.
Andrew Warshaw is a former sports editor of The European, the newspaper that broke the Bosman story in the 1990s, the most significant issue to shape professional football as we know it today. Before that, he worked for the Associated Press for 13 years in Geneva and London. He is now the chief football reporter for insideworldfootball. To follow him on Twitter click here.