Under British law, you are innocent until proved guilty. So why, many neutral observers are asking, was John Terry stripped of the England captaincy when his trial doesn't take place until July?
It's a fair question and one which will continue to be debated in pubs and at football grounds across the country in the months ahead.
The answer is – there is no easy answer. In fact, the Football Association board was put in an unenviable position.

Let's first discuss the argument for taking the national team armband away. Terry has retained the captaincy of his club, Chelsea, but just imagine the morality sideshow, as a colleague of mine put it the other day, that would run alongside next summer's European Championships if Terry was still leading his country. The England captaincy, let's face it, has always been regarded as a special privilege, not just nationally but globally such is the popularity of the English game. Every handshake, every press conference in Poland and Ukraine, the focus would have been on one thing and one thing alone. And it wouldn't have been what Terry had for breakfast.
Don't forget that Terry has also lost the captaincy once already amid claims of an alleged relationship with the ex-girlfriend of England colleague Wayne Bridge. It may have been an entirely different set of circumstances but keeping him in the job now over allegations of racism would surely have sent out the wrong message.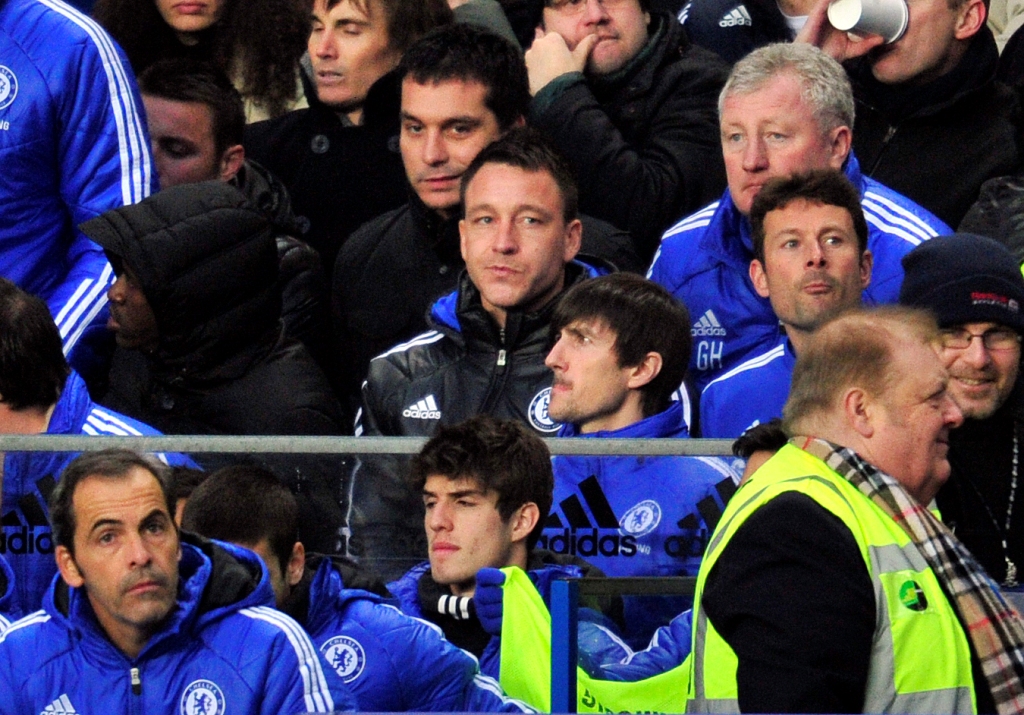 My own view is that once the date for Terry's trial was set for July – and the request, don't forget, allegedly came from Chelsea in order to prevent any distractions at club level and to have time to gather the relevant witnesses – the FA had no choice but to take away the captaincy. The decision in no way inferred a suggestion of guilt in relation to the charges, which of course Terry strenuously denies. But as I said at the start, the FA was faced with an impossible decision.
For those who cry foul in Terry's support, consider this: why should football be different to any other walk of life? If former Energy Secretary Chris Huhne felt he had to resign from the Cabinet over criminal charges levelled again him, where is the justification in Terry being treated differently? As it is in the real world, I heard one distinguished former footballing official say, so it should be in football.
The counter argument, of course, is the one that says England coach Fabio Capello should have been consulted given that he has always supported his skipper. Capello, it would appear, had little or no say in the FA's decision. That could be construed as undermining his own position. Not surprisingly, the Italian has come out and stated what he feels in no uncertain terms.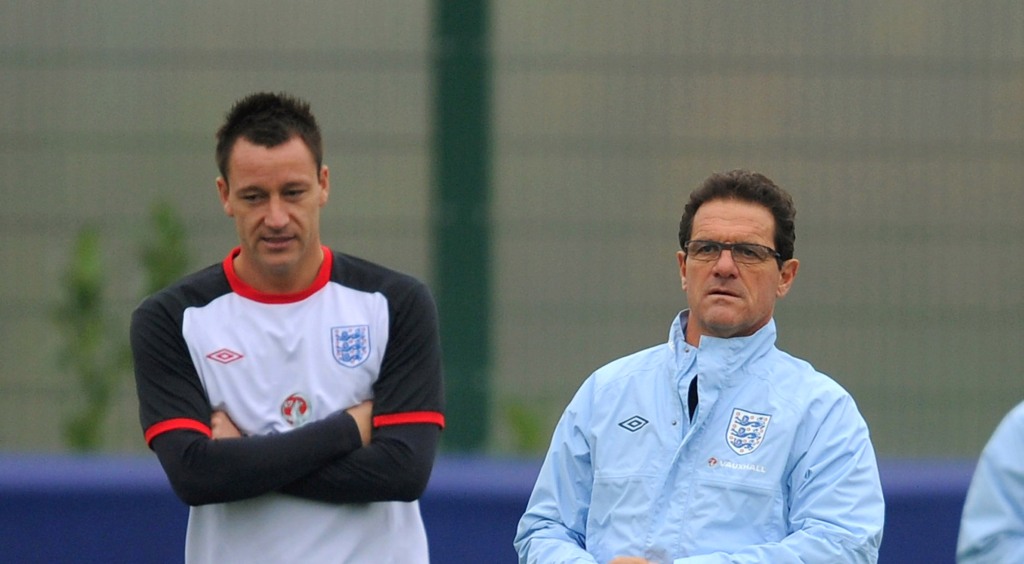 Capello is now handed the awkward dilemma of deciding whether he should pull Terry out of the firing line completely. Highly unlikely given his strong support of the player and his criticism of the FA's decision which, of course, has simply added yet another layer of controversy on top of the whole debacle.
The matter could, of course, be taken out of Capello's hands if Terry himself decides to quit international football both to avoid constant scrutiny and to prevent disunity within the England camp.
Some argue that Terry's performances on the field in themselves do not justify a place in England's starting line-up and that there are better centre backs pushing for a spot. I'm not sure about that. The next critical date is February 29, England's friendly with World Cup finalists Holland. Will Terry by then have decided he has simply had enough of the whole saga? Or, because he feels he is innocent of the charges against him, will he fight even harder to retain his England place? One thing is for sure. This is going to run and run until England kick off in the summer – and beyond.
Andrew Warshaw is a former sports editor of The European, the newspaper that broke the Bosman story in the 1990s, the most significant issue to shape professional football as we know it today. Before that, he worked for the Associated Press for 13 years in Geneva and London. He is now the chief football reporter for insideworldfootball. To follow him on Twitter click here.