Over breakfast at an Istanbul hotel a couple of weeks ago, I asked one of Turkey's leading Olympic officials which was the more important: staging the Olympic and Paralympic Games in 2020 or hosting football's European Championships the same year.
"What we want above all is to secure one big event," Ali Kiremitciogly, a prominent member of Istanbul 2020, diplomatically replied, hedging his bets the best he could.
He knows full well that hosting both mega-events in the same summer would be out of the question. There may be precedents for countries being granted the Olympics and Paralympics and the World Cup back to back – Brazil 2014 and 2016 being the latest case in point. But in the same year? No chance.

So what, the world will now be asking, is Turkey up to by officially announcing it wants to host the second biggest football tournament on the planet in 2020? The answer, most likely, is that the country has gleaned sufficient intelligence in the corridors of power to take a calculated gamble.
A gamble that says that if Istanbul loses when the vote for the 2020 Games takes place in September next year, the country will still have the Euros to fall back on a few months later, with UEFA picking a candidate in late 2013 or early 2014.
It is, at best, a calculated risk, a juggling act that could backfire disastrously. Turkey may not fancy putting all its eggs in one basket but putting them in two could end up being even more damaging.
And here's why. Firstly, Istanbul is by no means certain of securing the Olympics even though the city is the emotional favourite having tried and lost on a number of occasions. Secondly, it is understood that the Turkish FA has been told in no uncertain terms by European football's governing body that if the country maintains its Olympic bid it can definitely wave goodbye to the Euros.
Michel Platini (pictured below) has even hinted as much publicly. The UEFA President will vote for Turkey, he told his organisation's Congress last month, but only on condition that it drops its Olympic bid. Will Turkey do that? Highly unlikely.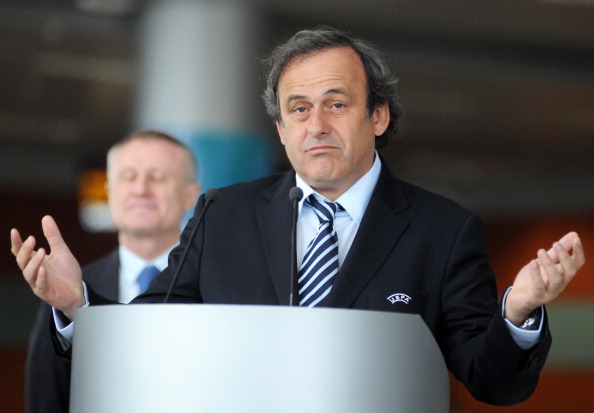 Yet if it doesn't how on earth can it rely a majority of UEFA's top brass to support its Euros candidature and make up for the heartbreak of 2016 when, having gone into the bidding process as favourites, it lost out by one vote to France?
Platini couldn't vote that day because his native country was involved but is said to have influenced the decision big time. But he can vote this time and, despite a strong allegiance towards Turkey, he will not want see his flagship event vying with the Olympics for resources, publicity and popularity.
Crucial to the whole saga is that UEFA has made it clear that if there is only one candidate by the May 15 deadline for applications, that country will be handed the event by default. Turkish officials privately believe that will not happen and that at least two other contenders, including a joint bid from eastern Europe, are likely to emerge from the pack over the next month.
But however many candidates end up putting forward their names, Turkey's safety in numbers policy appears flawed. Yes, it is probably one of the few countries in Europe that could realistically stage an expanded 24-team championship on its own. And, yes, staging the Euros in this football-mad nation would generate massive support.
Turkey may claim to be a modern and thriving economy but right now the country is hardly the most admired nation when it comes to football. Its federation's bid comes amid a match fixing scandal that has made worldwide headlines, with 93 officials, players and trainers currently on trial and Fenerbahçe thrown out of this season's Champions League.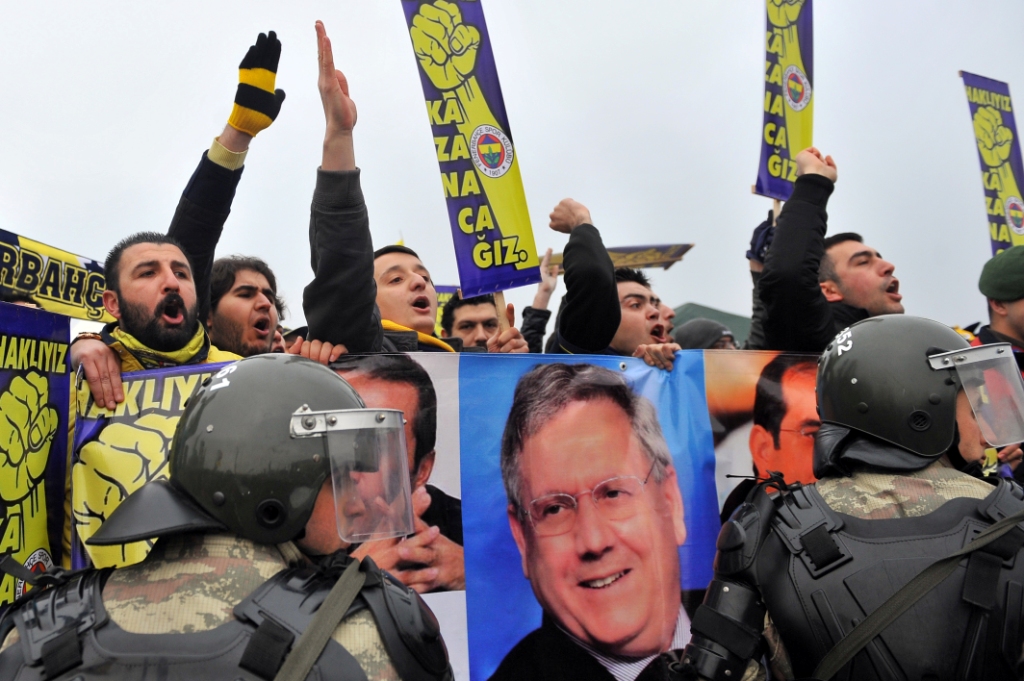 It's not the ideal backdrop against which to launch a bid. Even if Turkey cleans up its act, do its various sporting factions seriously believe it is healthy – or convincing – to compete against each other?
And what will the International Olympic Committee make of all this? I doubt it, just like UEFA, would be exactly enthralled at the prospect of Turkey bidding for a rival event on home soil within the same summer.
You have to wonder, therefore, what the strategy was from the outset. Turkey knew full well when these mega-events would be taking place and what the likely reaction would be to its firing with both barrels.
Turkey is a fanatical sporting nation, one of the few of similar size left in Europe that hasn't had the chance to hold a major tournament. But are the stakes far too high in terms of the game it appears to be playing?
Andrew Warshaw is a former sports editor of The European, the newspaper that broke the Bosman story in the 1990s, the most significant issue to shape professional football as we know it today. Before that, he worked for the Associated Press for 13 years in Geneva and London. He is now the chief football reporter for insidethegames and insideworldfootball. Follow him on Twitter.