Change in football (let alone the wider society) is difficult to predict. It is often best left to historians with their long lenses to look back and tell us when one era ends and another begins.
However, despite the fact that we do not know for sure who will win this season's English Premier League title, it is my firm belief that this campaign marks a momentous season of change in the Premiership – the third such change since the Premiership started 20 years ago. This shift not only affects the top of the League where the power lies but also the survivors at the bottom.
The first season of change came almost at the very start of the Premiership's life when two of the 'Big Five', which had engineered the breakaway league, were effectively ousted from the top table: Everton and Tottenham. Indeed, for a couple of seasons both teams flirted with relegation and Everton might have been consigned to tier two in the 1993-94 season but for a last-ditch victory in a hugely controversial match against Wimbledon.

But, at that stage, the wider changes in the Champions League had not taken place and we were still in a world when managers, players and fans talked of a top-six finish as a worthy aim for a big club. This reflected the fact that top six meant qualification to one of the two European competitions and, quite often, the third too, as one of these 'big club' teams invariably won the FA Cup and, therefore, made the Cup Winners' Cup.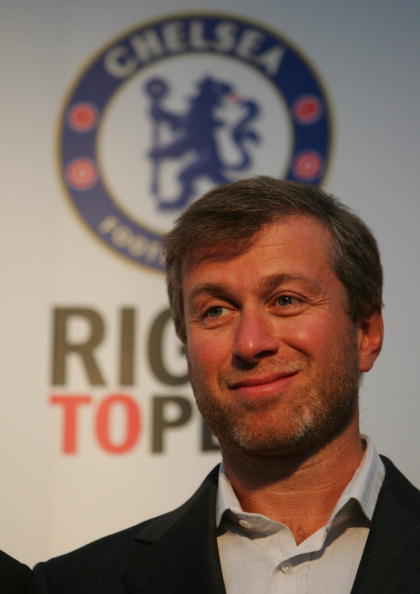 Then, with the evolution of the Champions League and England getting four teams in the completion, top six meant nothing. A top-four finish was the aim of every club wanting a place at the top table.
And, just as these changes were coming, there was the second big change: the arrival in 2003 of an unknown Russian, Roman Abramovich (pictured above), into English football and the subsequent elevation of Chelsea into becoming the giants of English football.
Chelsea, to be fair, had been rising in that first decade of the Premiership even before Abramovich arrived. It was no longer quite the minnow or the outsider it had been at the start of the Premiership. But, as we all know, Abramovich's money created a new Roman Empire of football, and elevated Chelsea to a completely new world.
And this is why the third change we are witnessing now is so fascinating. The fact that Abu Dhabi money has enabled Manchester City (pictured below, against West Bromwich Albion) to have its best season since the Sixties is not that surprising, as this country, unlike Germany, does not believe in having any controls over who owns its football clubs. With the Premiership now such a worldwide brand, foreign money is always capable of coming in and changing things dramatically. However, what has made this City revival interesting is that in an English city other than London there are now two big clubs capable of matching each other.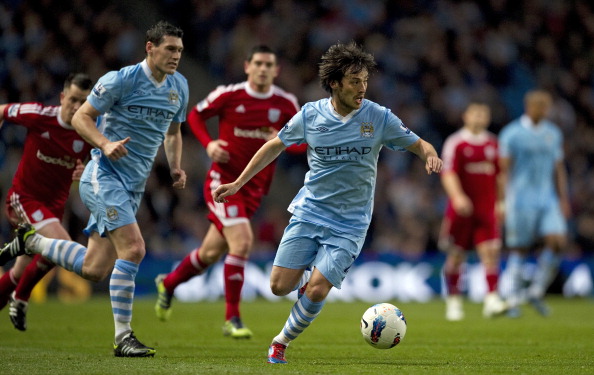 Yes, historically English football has been built around city-based rivalries and derbies. But that was before the advent of the money era and before London became such a city state, and a time before TV cash and sponsorship, when all the clubs got more or less the same low amount of money.
This is where the London factor comes in: TV money rewards success in any location but sponsorship deals are more attracted to areas where there is a lot of disposable income to spend on higher-end products, such as boxes and merchandise. London is a prime example of a place where the market is bigger than anywhere else in the United Kingdom and there are more people with excess cash to spend on these products. That explains why any attempt outside London to have a city with two big clubs has, historically, not worked; indeed, some cities, like Leeds and Newcastle, have struggled to establish even one big club.
Look at the city of Liverpool. The Premiership period has seen Everton constantly seeking a rich backer and failing to find one. Liverpool, after years of searching, found one, or so it thought – but it turned out to be a disaster. It has since found a subsequent backer although plans for redevelopment are still a long way off. Two big clubs in a city outside London has just not worked – except in Manchester, where a rich man acquires a toy…
But just as Middle Eastern money has made a double-team city possible in Manchester, London, too, is changing. The maverick nature of Abramovich's management has meant that Chelsea's status as the only rival to Arsenal in London is no longer certain. It is too soon to say that Tottenham will benefit from this but, for once, you can see merit in the shrewd management of Daniel Levy and the way he has worked out his finances and his club strategy; he now needs to work out his post-Redknapp strategy if Tottenham is truly to come back.
And, along with these goings-on affecting the top of the League, at the bottom, a club has emerged with a blueprint for survival in the Premiership. That club is West Bromwich Albion.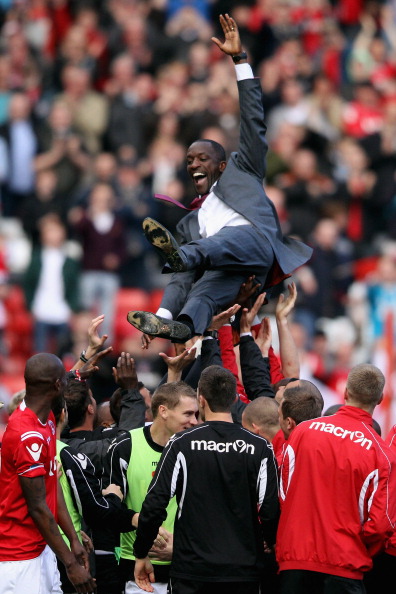 Here it is interesting to hear what Michael Slater, chairman of Charlton, has to say. Slater, who celebrated the club winning the League One title [pictured above, besuited manager Chris Powell celebrating] by running the London Marathon, received a congratulatory text, soon after Charlton earned promotion, from a friend saying, "Champions League in two years' time".
Slater laughed as he told me the story: "I'm not sure if that's realistic, but the aim has to be the Premier League. We can talk about all the efforts in terms of generating revenue for the club, but the reality is that the television revenue in the Premier League dwarfs everything else. If we want to have a club that's going to be sustainable in the long term, which is what we want, then we want it to be in the Premier League."
But where in the Premiership is he aiming for? "We certainly can't be on a par with the 'Big Four' or the 'Big Six' within the next few years, that's for sure. You have to grow and grow slowly. If you look at some of the clubs in the Premier League, take West Bromwich Albion: they seem to be operating very sensibly. They had a few years of yo-yoing between the Premier League and the Championship but now seem to have established themselves. I think they're even posting profits. So you can hold up that sort of club as the first stage in development."
Now that objective may not go down well with fans who always want to aim high but it shows a welcome sense of realism. And, given that Slater is a Manchester City season-ticket holder who knows all about the ups and downs of football life, it indicates that we finally have a chairman who can distinguish between reality and fantasy.
That this season should mark that moment is momentous indeed.
Mihir Bose is one of the world's most astute observers on politics in sport, particularly football. He wrote formerly for The Sunday Times and the Daily Telegraph, and was the BBC's head sports editor. Follow Mihir on Twitter.