When Sepp Blatter announced a new-look FIFA ethics committee back in March 2012, he did so to weed out corruption within his already tarnished organisation and make sure the cheats never prospered again. Little did he know at the time that he would end up being the committee's biggest catch.
As if FIFA didn't have enough problems at present, the recently-published television audience report for last year's World Cup in Brazil gives rise to the question, 'Has the governing body's flagship tournament plateaued out as a global TV phenomenon?'
FIFA in its present form may or may not be destroyed, as the US Justice Department is clearly aiming to do, but for all the never ending stories of corruption that continue to emerge from the world of football one point needs to be stressed. This is that, however dreadful the governance of football, the FIFA scandal as far as sport is concerned does not match what has happened in athletics. There, as has been well reported,
"O what a tangled web we weave, When first we practise to deceive!" Sir Walter Scott, Marmion
Sir Walter Scott's Lord Marmion was a much dislikeable character. Having taken a nun for his mistress Marmion confected a tale of treason to have a man exiled so that he could make a play for his betrothed. Upon doing so he discarded the nun to her fate, which was to be bricked up alive in her convent cell for breaking her vows.
For years we have speculated about when China will host a World Cup. In 2030 maybe? Or 2034? Perhaps even 2026 in the (unlikely) event that the United States (or A.N.Other) somehow wrests the endlessly controversial 2022 competition away from Qatar.
Working your way through the 240-page "superseding indictment" unveiled on Thursday by United States Attorney General Loretta Lynch by way of a powerful aftershock to the earthquake that laid waste to the FIFA Congress in May, it would be all too easy to form the view that we should disband FIFA and start all over again with governance of the world's most popular sport.
You can take Thursday's momentous events on both sides of the Atlantic one of two ways. Either you can argue that on the most eagerly anticipated day in its clean-up process, FIFA had its thunder stolen like never before and the rug humiliatingly yanked from under its feet. Or you can argue that the staggering scale and choking stench of corruption unveiled by US attorney general Loretta Lynch within hours of the game-changing reform measures being announced at FIFA headquarters only served to prove that world football's governing body is at least looking to the future and acknowledges how desperately it needs a complete overhaul.
When Stockport County went on tour to China in 2001, it seemed symptomatic of a breezy optimism that the People's Republic's new-found enthusiasm for football might somehow make international brands of even comparatively small European clubs.
The FIFA Executive Committee decided in its meeting on 20 July 2015 to establish the 'Task Force 2016 – FIFA Reform Committee' (Reform Committee) which is currently working on its recommendations on how to change FIFA. The Reform Committee consists of 12 people, two appointed by each of the six FIFA Confederations and is chaired by Dr François Carrard. The Reform Committee will first present its proposal to the Executive Committee which will approve and submit it to the FIFA Congress where the 209 member associations will decide about it in February 2016.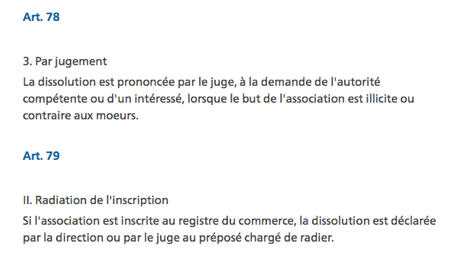 "We are threatened with suffering from three directions: from our body, which is doomed to decay… from the external world which may rage against us with overwhelming and merciless force of destruction, and finally from our relations with other men." Sigmund Freud
Nothing lasts forever, that much is clear. But the destruction that is in any case inevitable can be hastened by factors not always beyond our control. Freud was writing about the course of civilisation at large when he penned the words above but they apply in equal measure to FIFA right now.
The bombshell revelation that Michel Platini – and presumably Sepp Blatter too – faces a possible lifetime ban over "that" payment has crystallised the seriousness of what may or may not have actually been agreed between the pair all those years ago.
I can't be the only European football follower of a certain age who last week, when the Brussels suburb of Molenbeek hit the news for the reasons we all know about, thought that the name of the place rang a vague bell.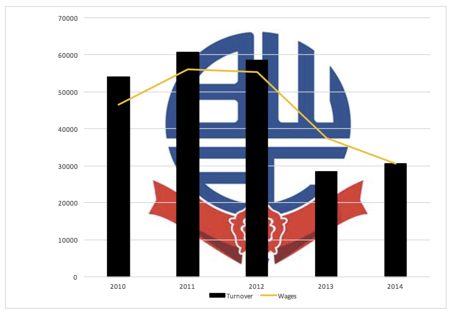 "I am somewhat exhausted; I wonder how a battery feels when it pours electricity into a non-conductor." Arthur Conan Doyle
Electricity is a wonderful, life-giving force. The defibrillator whose high-voltage pulse revives the dead from cardiac arrest; the electrical storm that destroys forest deadwood to give way to new growth beneath; the power that animates a television. It illuminates the floodlights that give us night football and, figuratively, it gives us the best of those nights when the atmosphere is electric.
In all the coverage of the crisis in FIFA what has been happening in the far flung corners of world football, like for instance Nepal and Laos, has been rather missed out. Now I do understand that you cannot expect the western media, in particular the British media where a story about Sepp Blatter or Michel Platini now nearly always makes the front page, to dwell on such remote corners of the globe. For the British in any case Nepal means Gurkha soldiers,