El Salvador 
How they qualified
The team sealed a finals spot as one of four group winners in the 2019-20 Concacaf Nations League B. They dominated Group B, seeing off the Dominican Republic and Saint Lucia, and Monserrat. On matchday two, El Salvador suffered a surprise 1-0 defeat to the Dominican Republic, but they still topped the group on 15 points.
Tournament Record
El Salvador is a regular at the Gold Cup, having participated on 11 previous occasions. They finished runners-up in the maiden edition in 1963 when the tournament was still called the Concacaf Championship and repeated the feat in 1981, but in the last two decades, Los Cuzcatlecos have never gone beyond the last eight.
Star Man
David Rugamas 
It's hard to look past the striker. At 31, he leads the line for El Salvador and excelled in World Cup qualifying. In 2019, the diminutive forward had a spell with JL Chiangmai United in Thailand.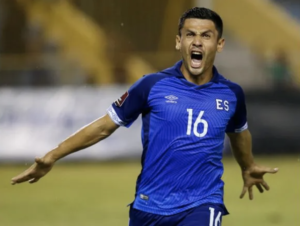 Coach
Hugo Perez
Born in El Salvador, Pérez played in the NASL and represented the US national team. He featured for the Americans in the 1994 World Cup on home soil. He has held the role of assistant coach and U-23 coach with El Salvador but took charge of the senior team in April. Perez got off to a brilliant start, qualifying Los Cuzcatlecos for the final round of World Cup qualifying.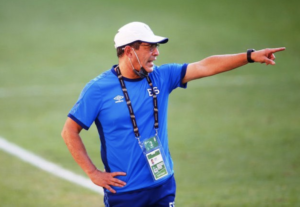 What can we expect
Along with Mexico, El Salvador should progress from Group A, but can they get beyond the last eight?  That will be the real challenge for Perez and his charges. In midfield, Marvin Monterroza, Gerson Mayen, and Darwin Ceren will bring experience, and in attack Rugamas finds the net with ease, having scored eight times in World Cup qualifying. A recent 1-0 friendly defeat against Qatar however suggests that Perez's team has work to do to find its form.
Schedule:
July 10: Curaçao (Frisco)
July  15 TBC from qualifiers (Frisco)
July 19: Mexico (Dallas)
Squad
Goalkeepers: Mario Gonzalez, Kevin Carabantes, Oscar Pleitez
Defenders: Alexander Larin, Roberto Dominguez, Bryan Tamacas, Ronald Gomez, Eriq Zavaleta,  Alexis Renderos, Romulo Villalobos, Alex Roldan
Midfielders: Darwin Ceren, Narciso Orellana, Marvin Monterroza, Jairo Henriquez, Isaac Portillo, Armando Moreno
Forwards: Juan Carlos Portillo, David Rugamas, Joqauim Perez, Walmer Martinez, Marvin Marquez