Prelims Qualifier: Haiti 6 St Vincent and the Grenadines 1:
July 2 – Haiti did what was expected of them in rolling over St Vincent and the Grenadines in the opening preliminary qualifier for the Group Stages of the Gold Cup. Duckens Nazon, Haiti's free scoring forward was their hero. St Vincent had 13 heroes.
Pre-match St Vincent coach Kendale Mercury had promised his 13 men would play with passion and heart. The did more than that and the scoreline didn't reflect the contribution St Vincent made to this match or the Gold Cup.
Coming from a country devastated by the eruption of the La Soufrière volcano in the height of the covid pandemic in April, and a preparation that redefined the concept of difficult, the last thing St Vincent needed was to fall foul of YS visa authorities and only travel with 13 players, none of them a goalkeeper.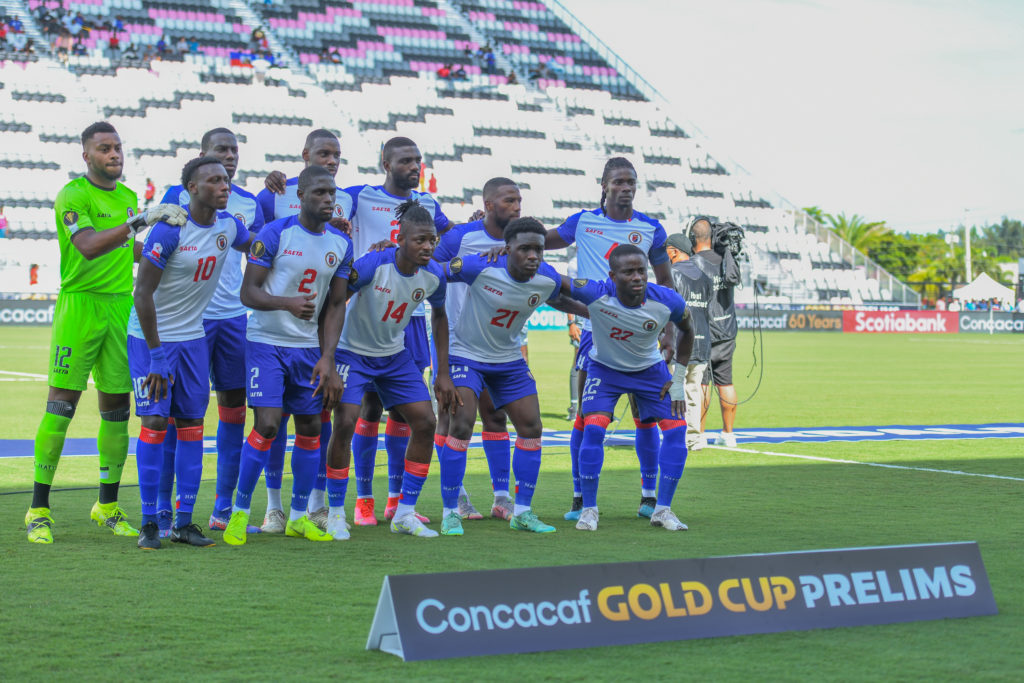 Defender Nigell Charles picked up the keeper's gloves with real athleticism, and the rest of the team picked up the challenge of Haiti team on a mission to deliver the kind of form that took them to the semi-finals of the 2019 Gold Cup
It took 26 mins for Nazon (pictured) to get on the scoresheet from the penalty spot after Tristan Marshall brought down Derek Etienne in the box. Haiti had dominated possession but it was only a matter of time before Haiti would find a way past Charles who made save after save in the opening minutes. Nazon went into the match with 23 goals from 42 appearances for his counand made no mistake.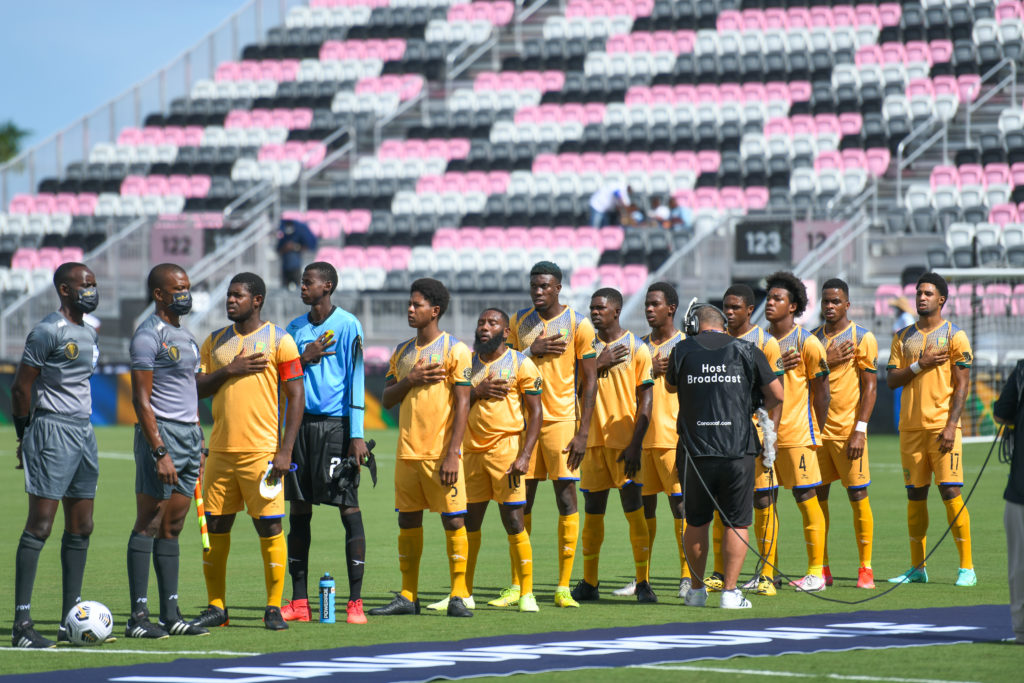 Seven minutes later Frandtzy Pierrot headed a second for Haiti and four minutes later Derek Etienne added a third from the penalty spot.
The scoreline was starting to look ugly until St Vincent, who always looked like a threat on the break, salvaged some half time hope with a Kyle Edwards free kick that flew into the Haitian goal on 42 minutes
Half time: Haiti 3 St Vincent 1
The second half continued much like the first with Haiti dominant in possession. Inevitably it was Nazon who broke the deadlock on 58 mins and in a cruel twist St Vincent defender Nazir McBurnett powered the ball into his own net.
Haiti's uncompromising power was starting to batter and bruise the courageous St Vincent rearguard. On 89 minutes Haiti scored their sixth with Carnejy Antonie thumping in a low cross.
For Haiti it was job done in front of a vocal local Haitian support. Now they will focus on the next win needed to qualify for the group stages.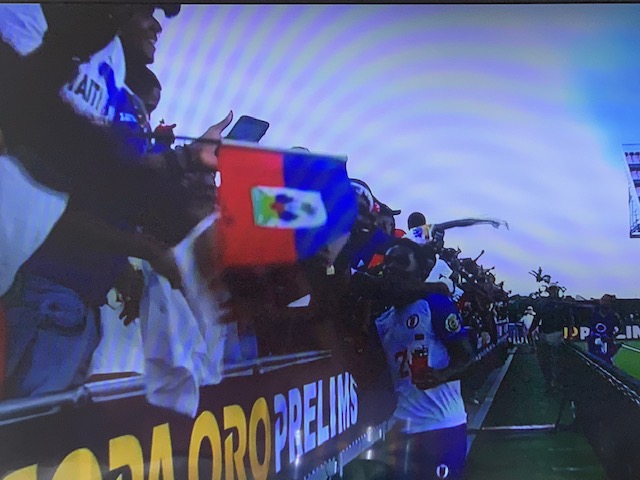 For St Vincent it was a taste of the Gold Cup action that, as makeshift keeper Charles said after, leaves them hungry for more and a little sad. But certainly not disgraced.
Contact the writer of this story at moc.l1660697616labto1660697616ofdlr1660697616owedi1660697616sni@n1660697616osloh1660697616cin.l1660697616uap1660697616