Grenada 
How they qualified
The country booked their ticket for the finals as one of the four group winners in the 2019-2020 Concacaf Nations League League B. Grenada topped Group A on 14 points, going undefeated under previous coach Charlie Joseph against Saint Kitts and Nevis, French Guiana and Belize.
Tournament Record
This is Grenada's third participation in the Gold Cup, having featured in both the 2009 and 2011 tournaments when they failed to get out of the group each time. They have never won a match in the Gold Cup, but scored a historic first tournament goal against Honduras ten years ago.
Star Man
Jamal Charles
The son of former footballer Raphael 'Ray' Charles, the 25-year-old striker was pivotal in qualifying. He scored six goals in the six matches. Charles plays for Real Sociedad in Honduras.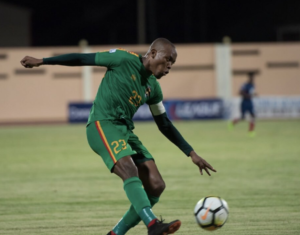 Coach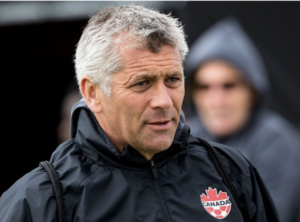 The Canadian trialed with Scottish clubs and NASL outfits, but failed to launch his own professional career. He has however proven to be more successful on the touchline, having held various roles in the Canada national team set-up before joining Grenada in January. He had precious little time to prepare for the World Cup qualifiers in which Grenada fell short.
What can we expect
The Spice Boys have been handed a very tough group, with both central American powerhouses Panama and Honduras, and guests and Asian champions Qatar, but coach Findlay wants to use the tournament to develop his team and evaluate the progress that has been achieved. He will use a mix of experienced players like Aaron Pierre, Omar Beckles, A.J. Patterson and Charles, alongside younger members of the squad to challenge in Group D.  However, there is no denying that Grenada will be the underdogs in all of their three group matches.
Schedule:
July 14:  Honduras (Houston)
July  18:  Qatar (Houston)
July 21:  Panama (Orlando)
Squad
Goalkeepers: Jason Belfon, Reice Charles-Cook,  Thrishan Thomas
Defenders: Paul Kwesi, Pierre Aaron Jordan, Omar Beckles, Arthur Paterson Jr, Tyrone Sterling, Kraig Noel Mcleod,
Midfielders:  Oliver Norburn, Frank Romar, Alexander McQueen,  Shavon John-Brown, Kwazim Theodore, Josh Gabriel
Forwards: Benjamin Ettienne, Kairo Mitchell, Saydrel Lewis, Regan Charles-Cook, Dejon Noel-Williams, Ricardo German, Jacob Berkeley Agyepong, Jamal Charles