July 5 – Trinidad and Tobago will open the final round of preliminary qualifiers for the Gold Cup group stage in Fort Lauderdale tomorrow as favourites against a French Guiana that has not played a competitive fixture since 2019 due to the covid pandemic.
French Guiana should have already played Cuba in the first round of preliminary qualifying but were given a bye when the Cubans failed to arrive in Florida.
"We know we are not favourites for this game but we have some things to show and do everything possible to counter Trinidad and Tobago and give us the possibility of winning," said French Guiana coach Thierry de Nief.
De Nief has a squad that draws a number of players from the French leagues and though they are short of match play as a nation, he has had the opportunity to see Trinidad and Tobago, and points to the danger they present with their speed of transition.
The question is how equipped will his players be to deal with it?
"Since June 19 the players have been in camp training twice a day. We have not had any friendlies as we have been in a bubble and preserving our players…These are not perfect conditions but we are looking forward to playing. When the Cuba game was called off it was a disappointment. But we adapted and reconsidered our programme and fine tuned for tomorrow's game."
Trinidad and Tobago in contrast go into the game with a cool six goals under their belt and a positive feel around the squad. Even so, they are not entirely sure what to expect.
"French Guiana haven't played for a while. We were hoping we could see them but Cuba didn't make it. We have had a look at their roster but we are going in relatively blind. They have a better idea of what we do as they saw us last match. But we are pretty confident in our game," said coach Angus Eve, whose first match in charge was the win on Friday night over Monserrat.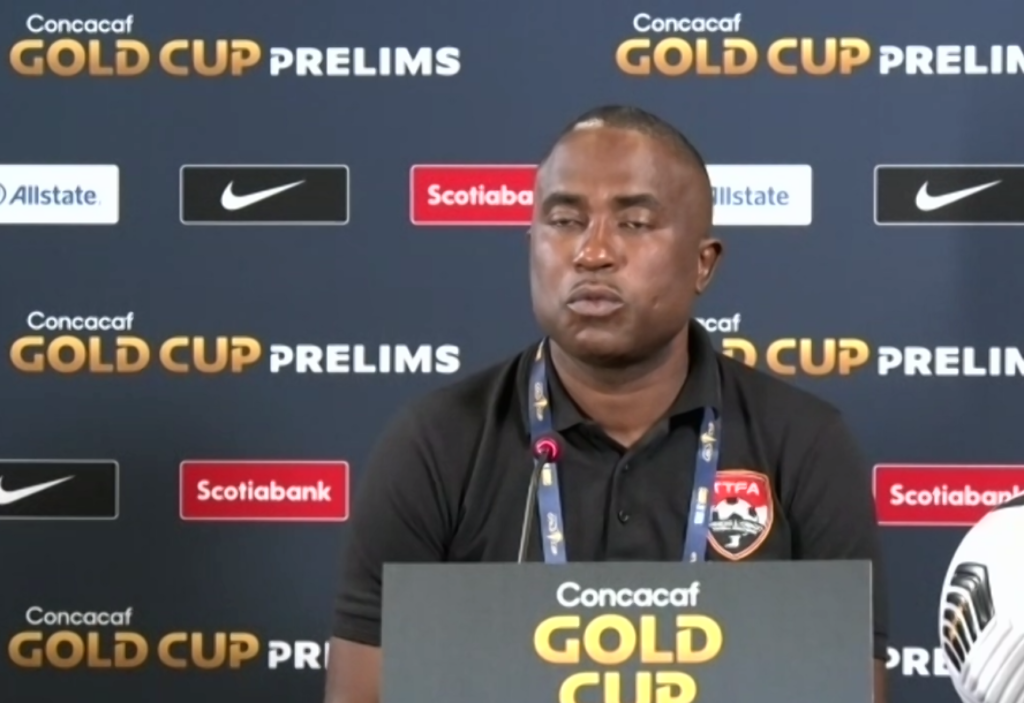 Eve is entering the game with two injury doubts over defenders Aubrey David and Triston Hodge but is content with the way the squad has developed, not least in terms of scoring goals.
"The way it is going is good. We are scoring from different positions. We don't have the forwards we had in the past like Stern John, Kenwyne Jones or Dwight Yorke. In the last game we scored goals though five different players and in five different positions," said Eve.
"Each match is a must-win for us. We are treating each match as a virtual final. Each game is equally important, the mood of the camp is important. We have a squad of players who we trust."
The importance of the win and qualification for the Gold Cup cannot be underestimated for Trinidad and Tobago where the politics of the football have overshadowed the playing of the game. Eve and his group of players are taking steps to reset that agenda.
Contact the writer of this story at moc.l1696199120labto1696199120ofdlr1696199120owedi1696199120sni@n1696199120osloh1696199120cin.l1696199120uap1696199120