Group D: Grenada 0 Qatar 4
July 18 – Qatar, disappointed not to take maximum points in the Gold Cup opener against Panama, made no mistake against Grenada.
In a temperature just over 90 degrees and humidity of 53% this was never going to be a game played at blistering pace, even so the movement and change of speed of Qatar made it look easy.
There is something ironic about Qatar playing in the heat of the US summer in an uncooled stadium considering the controversy around the shift of the 2022 World Cup from summer to winter.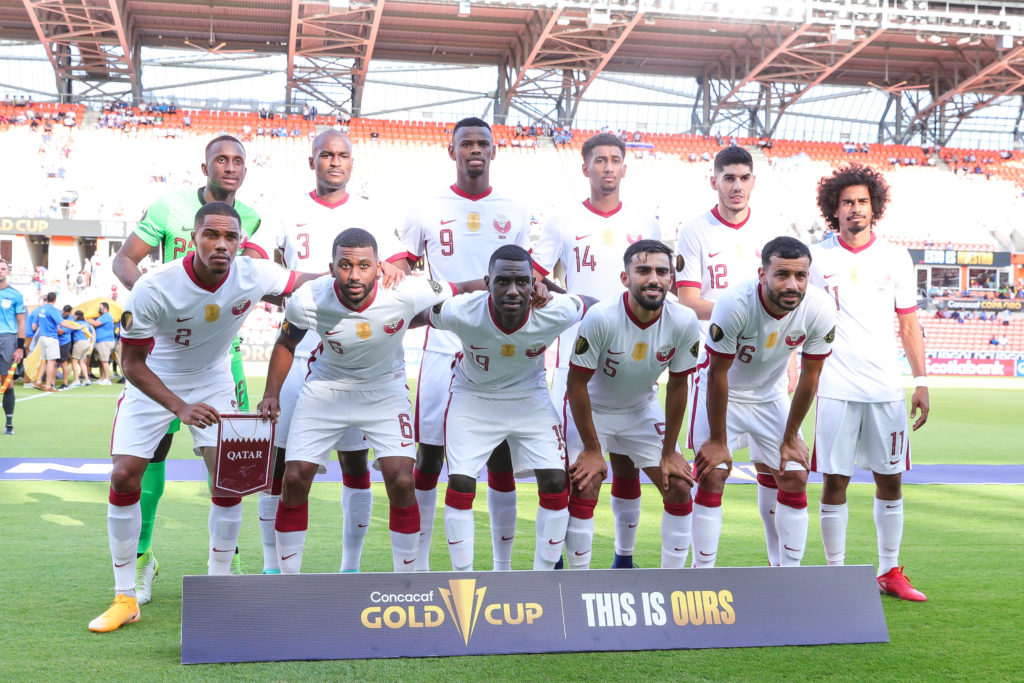 Qatar never looked in any real trouble in the Houston heat. In the 4thminute Akram Afif took a ball over the top and slid it across the box but Mohammed Muntari was a yard too late to poke it in.
On the 8thminute Afif threaded the ball to Homam Ahmad overlapping on the left whose shot was blocked on the left post. Afif was at the centre of everything with Grenada allowing him too much space.
In the 11thminute Abdelkarim Hassan crossed into the box. Goalkeeper Jason Belfon missed his clearance only for the ball to fall for Qatari captain Abdelaziz Hatim to sidefoot in. A lengthy VAR delay confirmed the goal. The game was pretty much over.
Grenada's first shot on 18 minutes from Jacob Agyepong missed to the right. It wasn't until the 40thminute before they managed to threaten the goal again with a powerful angled run by Regan Charles Cook whose shot was wide.
In the meantime Afif continually underlined why he can't be left any space on the ball. Receiving the ball direct from his backline in the 22ndminute he curled his shot round the hapless Belfon from 22m.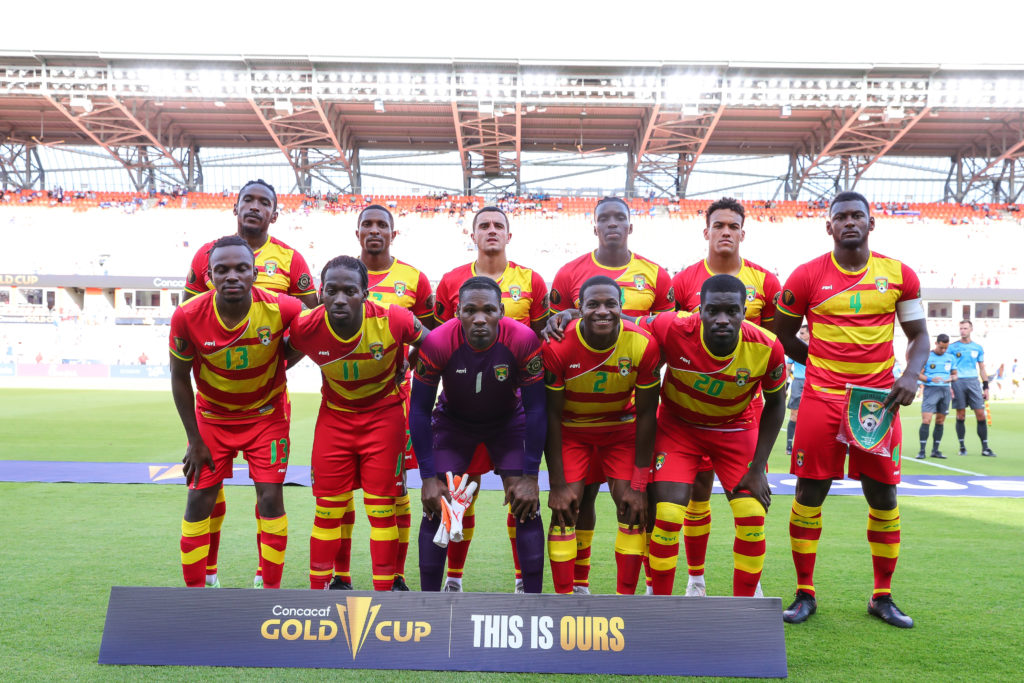 In the 36thminute an Afif corner was met by Muntari who headed in to make it 3-0.
Perhaps the biggest shock of the first half came in the 45thminute. With the ball arriving at star striker Al Moez Ali's feet 3m from goal he somehow blasted over the top. This is not the same Al Moez who tore the Asian Cup apart in 2019 with a record nine goals.
But he made up for a minute into the second half with across from Pedro Miguel finding him unmarked in front of goal to tap in.
It was a slow and sweaty second half. Qatar sparked into life in the 82ndminute peppering the Grenada goal with shots. Afif was though on 84 but uncharacteristically his first touch pushed the ball into the keepers' arms.
Qatar will face a bigger test on Monday against Honduras.
Contact the writer of this story at moc.l1695326714labto1695326714ofdlr1695326714owedi1695326714sni@o1695326714fni1695326714