July 28 – Concacaf have launched a Football for Development initiative in partnership with Generation Amazing, the Qatar 2022 Supreme Committee's legacy programme.
The Gold Cup has seen ties with the Qataris grow stronger. Not only has the Qatar national team reached the semi-finals, but it has fostered a sponsorship deal with Qatar Airways as well as the development initiative for coaching education that Jason Roberts, Concacaf's director of development, said "will benefit all our members".
The initiative was launched in Houston which has hosted group matches in the Gold Cup and will tonight host the first of the semi-finals between Mexico and Canada. Houston is also a hub for Qatar Airways.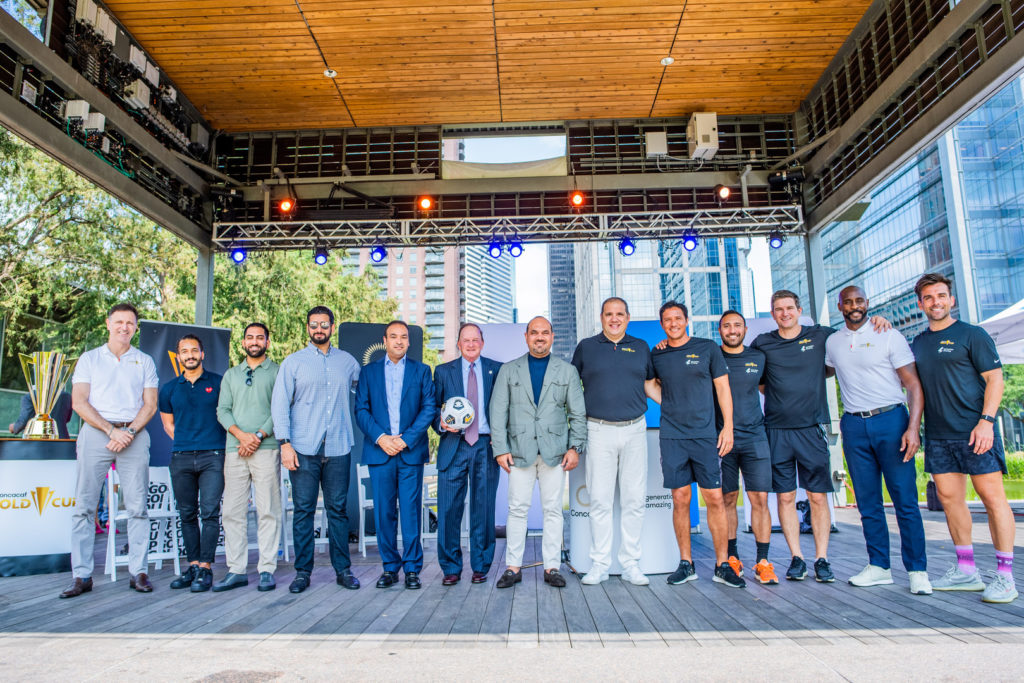 Qatar FA general secretary Mansour Al Ansari, thanking both Houston and Concacaf for this "participation opportunity", said: "Generation Amazing and the QFA have partnered to launch this joint initiative for coaching education as part of our strategic links internationally and ahead of 2026 when the World Cup will be hosted here.
"This is our flagship CSR project that was established in the early stages of our bid for the 2022 World Cup. It has been important to see the impact it has had through leveraging sport through social programmes. We have worked with disadvantaged communities across the world and seen first hand the transformative power to change change individuals and programmes.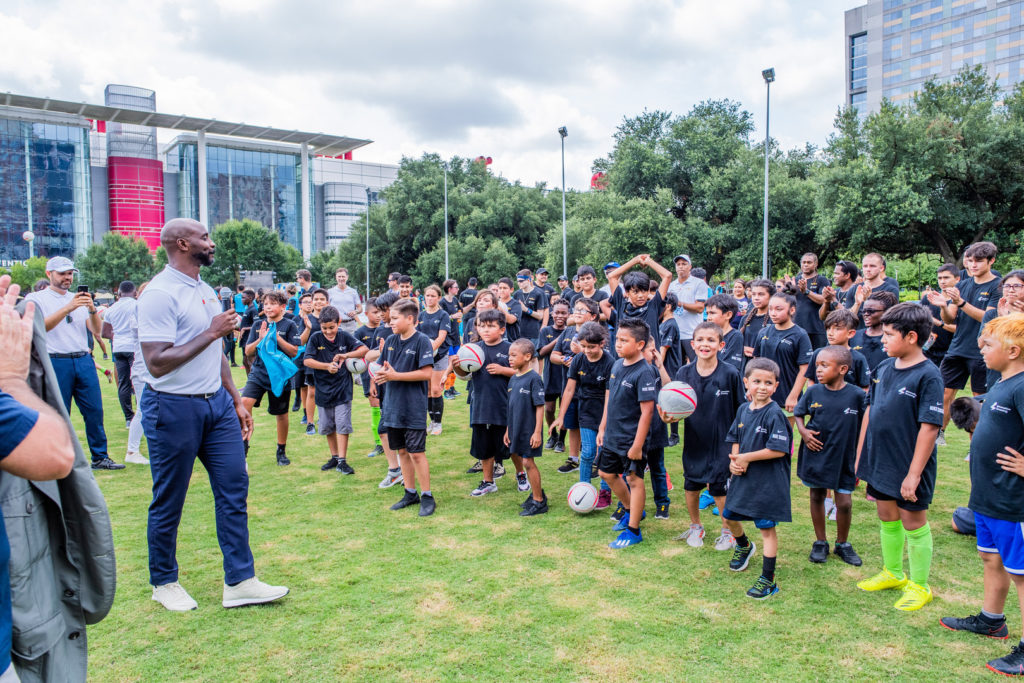 "It is exciting to have the opportunity to work with your 41 member associations over the next three years and we thank your leadership for making this possible. It is a long time since we started this project with Jason and his team and to be here launching the project and seeing the kids play football is a special moment."
Concacaf president Victor Montagliani (pictured top right) emphasised that this project was about development of football opportunity and the social benefits that can bring.
"It is great to see the young players and ultimately this is what all this is about. At the end of the day what we all feel is like those kids…we are lighting a pilot light for them. It is an honour to partner with Generation Amazing who work throughout the world, not just here, but now we have the privilege to bring them into our region," said Montagliani.
Montagliani also thanked the city of Houston for not hosting not just the launch event but also the Gold Cup games that have taken place in the city.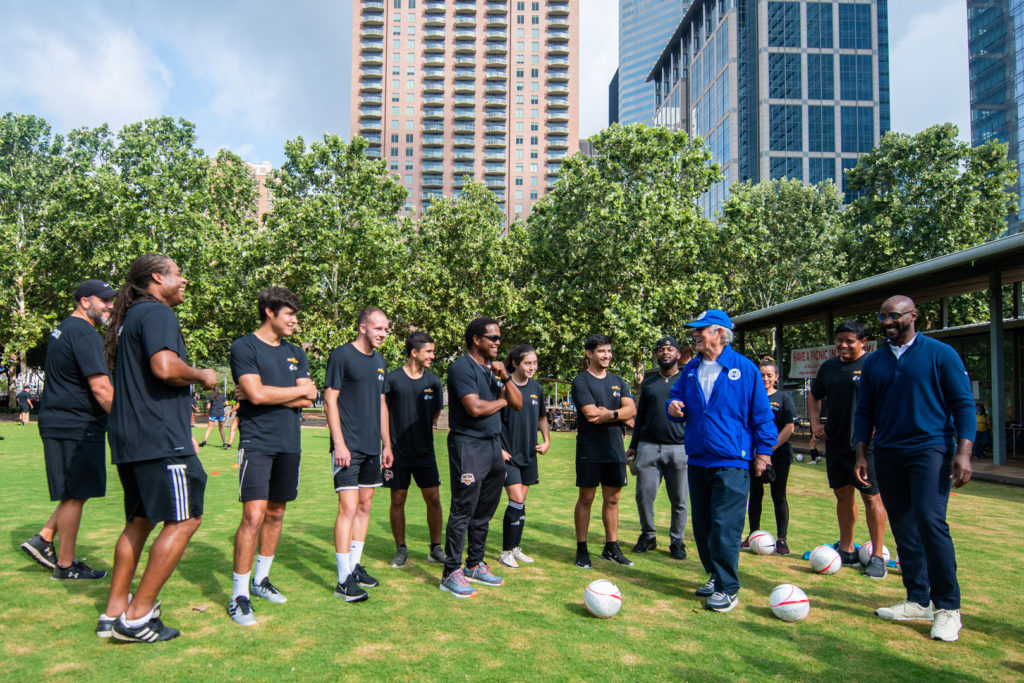 "It has been a tremendous experience in Houston, we have always had a tremendous experience here. Thank you for putting your best foot forward and making us welcome," he said.
Houston are bidding to be one of the host cities for the 2026 World Cup. Dave Martin, Houston Mayor Pro-tem, kicked the ball to officially launch the programme.
"It is an honour to have your games here," said Martin. "Anything you need in our city you will have it. This is the sixth straight time the Gold Cup has been in Houston, the most diverse city in North America."
Contact the writer of this story at moc.l1701479902labto1701479902ofdlr1701479902owedi1701479902sni@o1701479902fni1701479902