Semi-final: Mexico 2 Canada 1
July 29 – In a passionate and feisty display of end-to-end action Mexico squeezed past Canada deep in added time to set up a repeat of the 2019 Gold Cup final against the US in Las Vegas this Sunday.
It was a cruel end to Canada's Gold Cup run and their dream of taking a full seat at the top table of football in the Concacaf region. There was little consolation to be taken from the loss for the Canadians who had come so close but were still so far away.
"I am proud of the lads," said coach John Herdman. "We really wanted to get in that final. That was a tough match. It was tough to take in the last minute."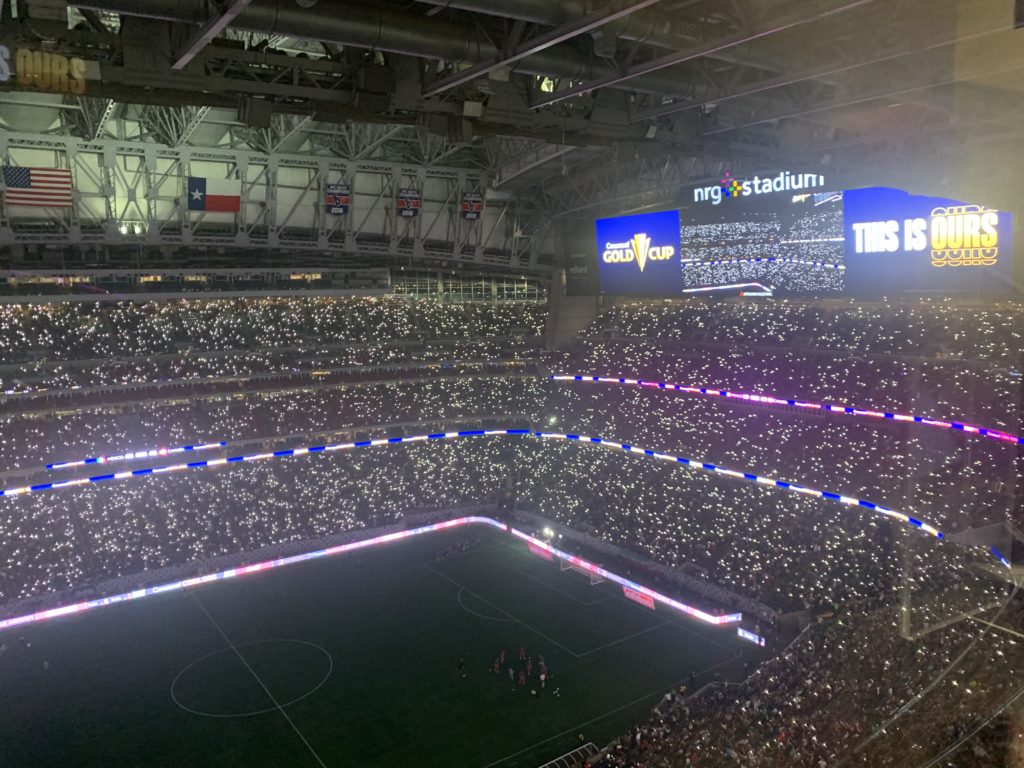 Having lost their two big name stars in Bayern Munich's Alphonso Davies and Lille striker Jonathan David before the tournament started, they showed they are still competitive. Add those two back in and they can legitimately go toe-to-toe with anyone.
"We are more than just Canadian grit and resilience. We can play. Some of those men came of age tonight. They gave everything they've got…We really wanted to take this country to the next level but never made it," said Herdman.
It was a tough self-assessment of a team that had played with no fear and had just rattled a very big cage in an over-heated cauldron of Mexico supporting fans.
For their part Mexico have long been a class act with big name and big game players and especially in Hector Herrera who has been a standout for this team that started the tournament slowly but has played its way into form.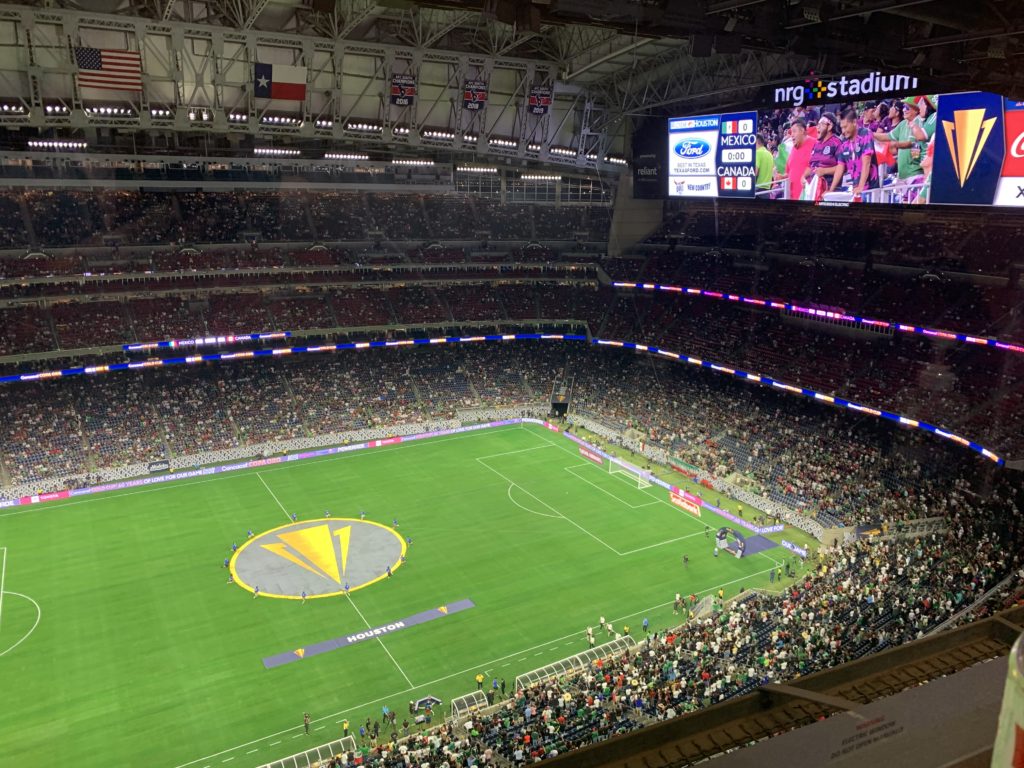 The first half opened at a pace that set the tone for the full game. Mexico had the better of the opening exchanges, immediately winning a free kick on the left that was in the end harmlessly floated over the box. Canada absorbed the pressure and were fast on the counter. On 4 minutes the impressive Tajon Buchanan drove into the Mexico box but pushed wide. Buchanan is a real talent that with this match alone will have caught the eye of Europe's big money clubs.
The first real chance fell to Mexico's Herrera, who imperiously bossed the midfield and his team form the start. Finding himself in space in front of goal his see his shot saved by Canadian keeper Maxime Crepeau who was to have an outstanding night himself.
The match was rapidly heating up, and so were the players as Mexico's Luis Rodriguez squared up with Canada's Kamal Miller. It was the precursor of much more to come.
If the players were heating up so were the Mexican fans and in the 30thminute a warning was issued over the PA system for their homophobic 'puto' chant.
Canada then opened up their play. An angled run by  Richie Laryea on the left saw his finish go wide. Minutes later Jonathon Osorio turned Stephen Eustaquio in only for his shot to go over, he should have done better.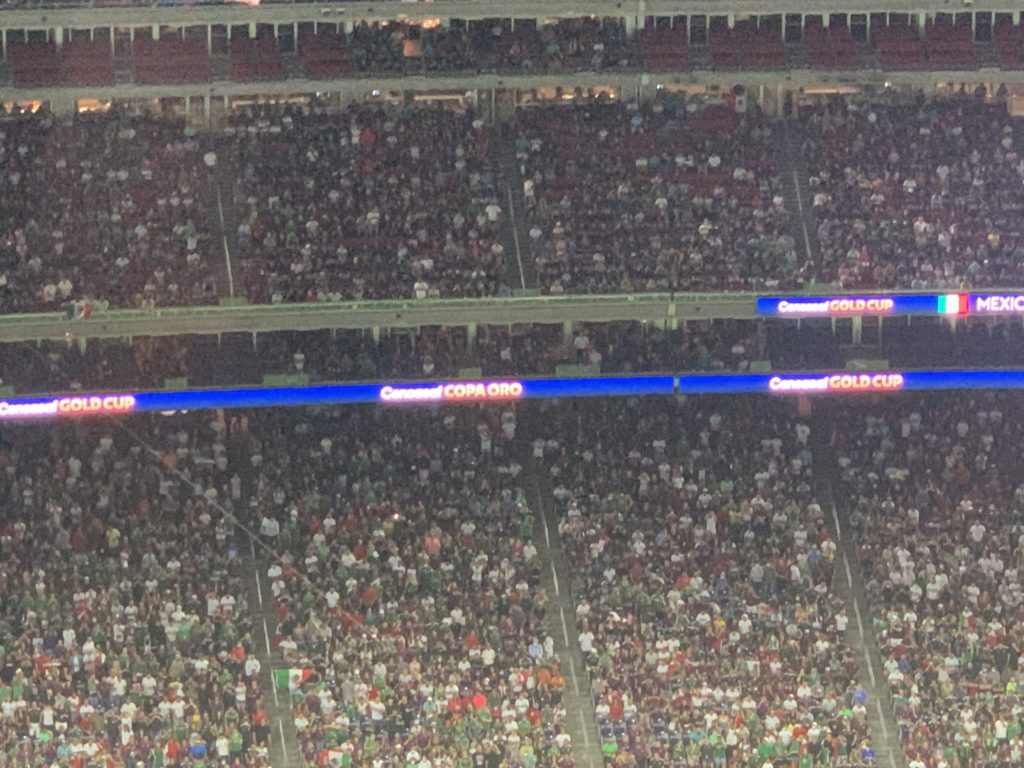 It was nip and tick but on 42 minutes Canada's Doneil Henry looked to have brought down Jesus Corona in front of goal. Jamaican referee Daneon Parchment initially looked to have waved Mexican penalty claims away as he went to deal with a mass confrontation that had broken out between players on the touchline. With the melee calmed Parchment then went to VAR, a penalty was awarded.
With all the hotheads around him, Orbelin Pineda stepped and coolly stroked the ball past Crepeau.
Canada went in a goal down but came out firing on all cylinders. They opened the second half pressing higher up the pitch with Buchanan looking increasingly threatening on the left. A foul on Buchanan on the edge of the boxsaw the freekick wasted, but pressure was building and Mexico were uncomfortable. In the 56thminute Canada had their equaliser.
A ball over from deep on Canada's right sent Buchanan free from half way on the left. Rounding his covering defender in box he shot across a despairing Alfredo Talavera into the Mexican goal. It was a piece of individual brilliance that the match deserved.
The Mexicans took stock and came straight back at Canada. On 62 minutes Corona was brought down just inside the top left corner of the box. Another trip to VAR and Mexico had their second penalty of the night. This time Carlos Salcedo stepped only to have his shot saved low to the right by Crepeau.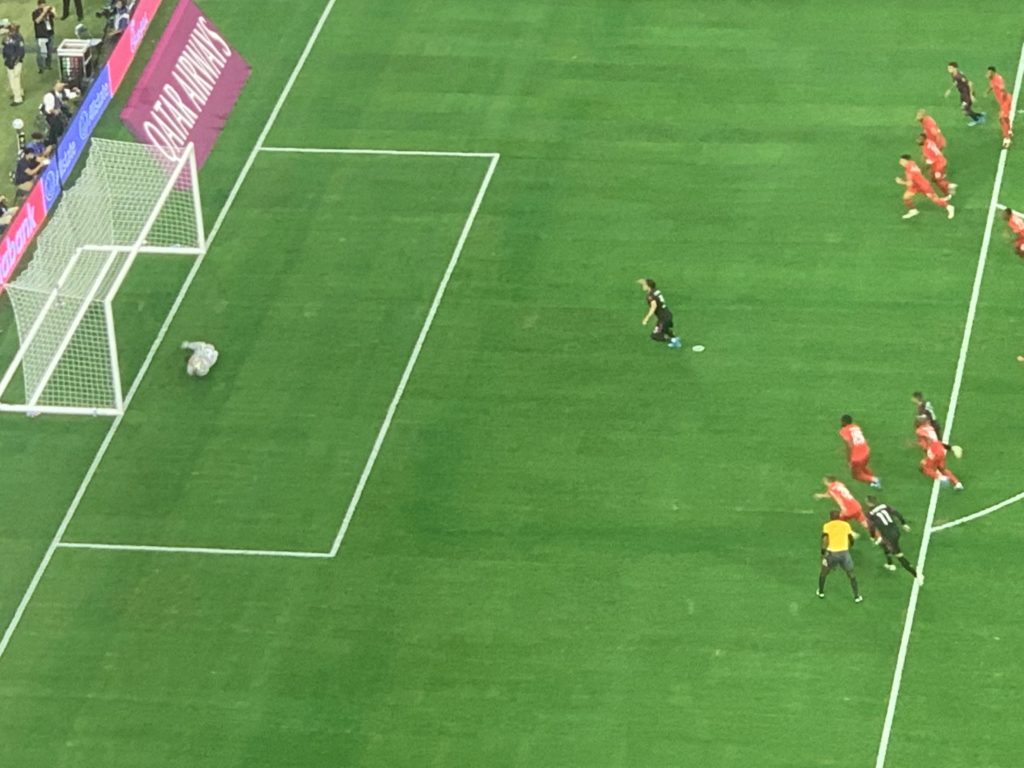 Still 1-1  and no slacking of intensity or pace as the play flowed from end to end. In the 86thminute Mexico almost clinched it. A ball floated across the box was met by Rogellio Runes Mori whose header was just wide of the post.
Then came first warning of the three step discrimination protocol after the 'puto' chant was heard. Referee Parchment stopped play for five minutes. This is becoming a feature of Mexican games.
With the clock counting down and looking destined for extra time another one handed save by Crepeau kept the Canadians in the game. Then deep into seven minutes of added time Canadian dreams were shattered. Herrera was left in space in front of goal and just inside the box to fire home. It was a cruel blow.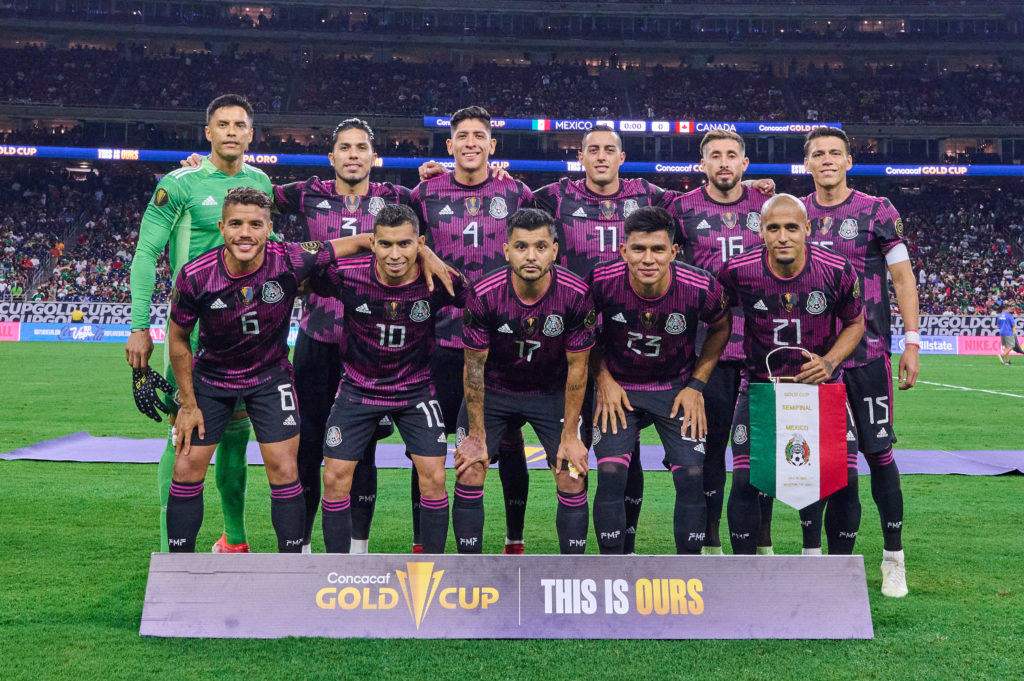 At the restart tempers ignited again. With Canada keen to get going the ball was thrown from the centre spot sparking another mass player confrontation. It was heated, passionate and took a while to calm down as the player swarmed and broke up and swarmed again.
There was just enough time for Canada to throw everything they had into the Mexican box but it wasn't going to be their day.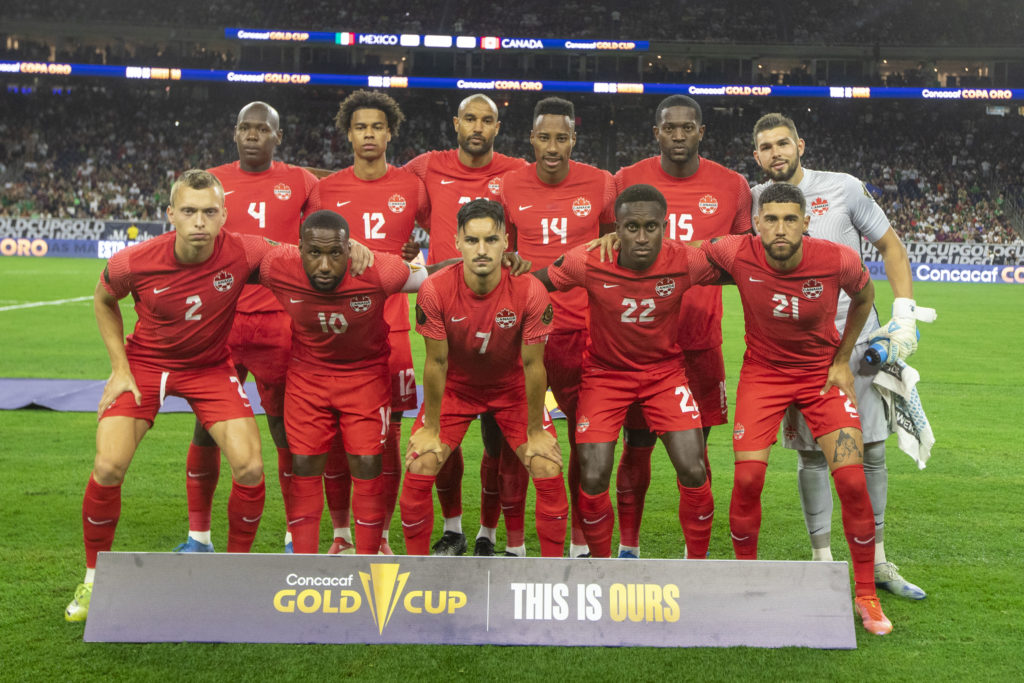 Mexican coach Gerardo Martino was frank in his opinion of his team. "Our opponents played better in the second half and we lost control. They scored an equaliser and they were dominating the game, but we got control back. At the end Funes Mori and Pizarro almost scored the second goal. And then Herrera did."
It was a football drama that had everything. Now Mexico have the US in their sights and revenge for the Nations League final defeat in June.
Contact the writer of this story at moc.l1685865829labto1685865829ofdlr1685865829owedi1685865829sni@o1685865829fni1685865829