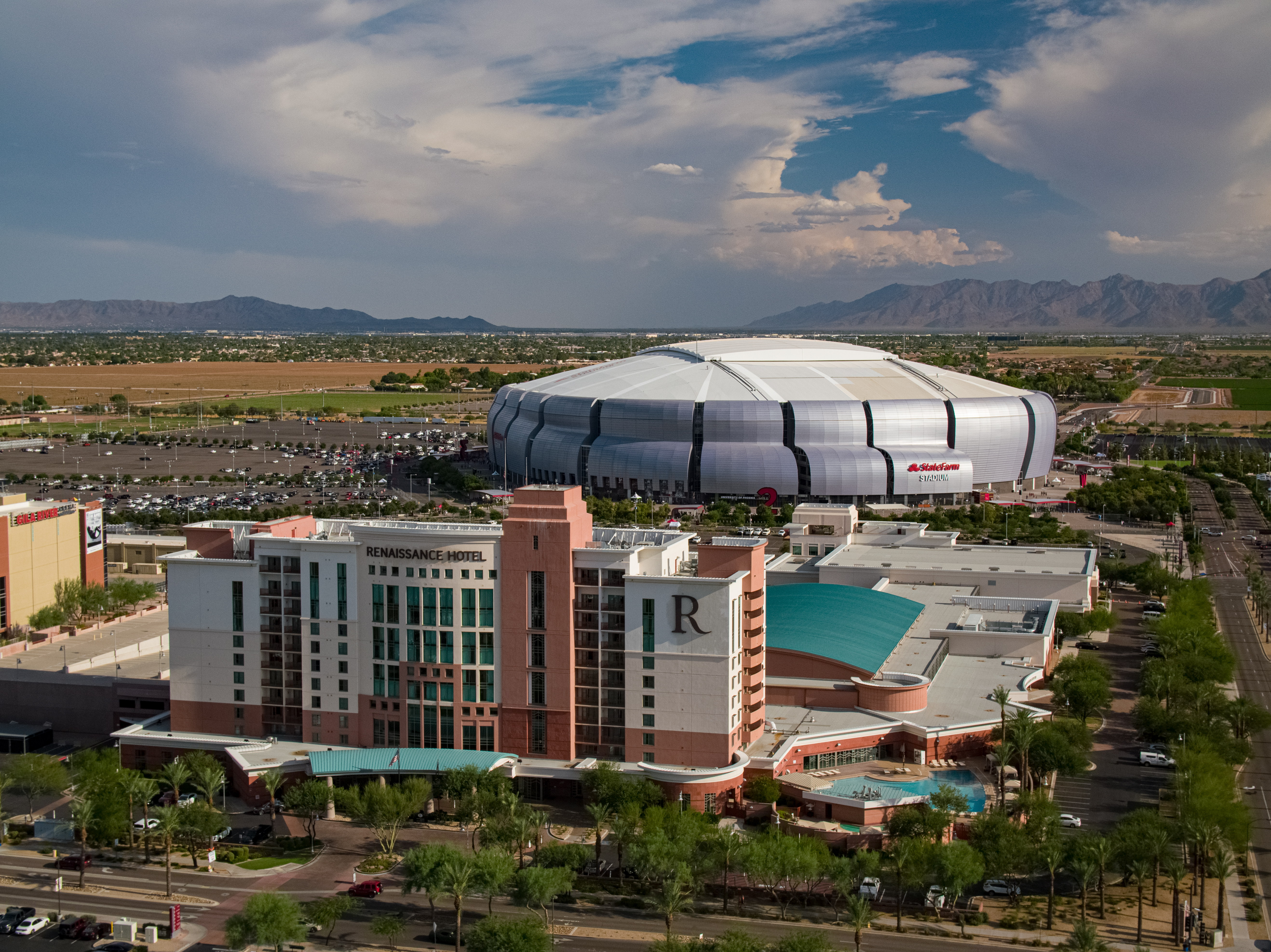 Quarter-finals venue, previously Gold Cup host in 2009, 2015, 2017, 2019, capacity of 63,400 to 72,200.
The State Farm Stadium in Glendale, Arizona, has been a regular stop on the Gold Cup schedule, hosting a semi final in 2019.
Designed by New York architect Peter Eisenman in partnership with HOK Sports and Hunt Construction Group, State Farm Stadium opening in 2006, and is home to the Arizona Cardinals Football Club (NFL).