Best runners-up of second round
Tournament Record
This is the ninth appearance for the Lions of Mesopotamia, with their only title coming in 2007 when they defied the odds though they did reach the semi-final four years ago, losing to South Korea
Star Man
Bashar Resan
The Persepolis attacking midfielder is the current Iraqi footballer of the year and will need to bring all his skills to the table for his country to go deep into the tournament.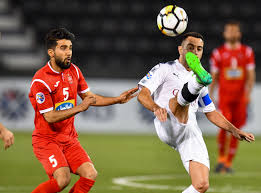 The Manager
Srecko Katanec
The Slovenian only took over in September but his side have struggled to find the net this year. Katanec famously represented Yugoslavia at the 1984 and 1988 Olympic Games as well as the European Championship in 1984 and the World Cup in 1990. He is considered one of the greatest players ever from the old Yugoslavia.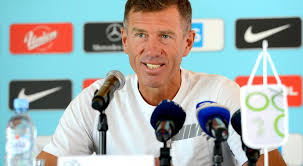 What can we expect
With security concerns back home having a major impact on preparations and many of the squad who reached the last four in 2015 now retired, the country could have its work cut out. On the other hand, they appear to be peaking at the right time and have never been short of talent.
Schedule:
January 8 vs Vietnam (Abu Dhabi)
January 12 vs Yemen (Sharjah)
January 16 vs Iran (Dubai)
---
Squad
Goalkeepers: Mohammed Gassid, Jalal Hassan, Mohammed Hameed
Defenders: Ahmad Ibrahim, Frans Dhia Putros, Saad Natiq, Ali Faez, Ali Adnan, , Alaa Ali Mhawi, , Rebin Sulaka, Waleed Salim,
Midfield: Safaa Hadi, Osama Rashid, Ahmed Yasin, Humam Tariq, Bashar Resan, Amjad Attwan, , Ali Husni, Hussein Ali, Mhadi Kamel
Forwards: Mohanad Ali, Ayman Hussein, Alaa Abbas