How they qualified:
Jordan finished as runners-up in their second-round group of AFC qualifying behind Australia. They lost crucial points against Kyrgyzstan, but did beat the Socceroos 2-0 at home. In the third round of AFC qualifying Jordan won Group C seeing off fellow finalists Vietnam, Afghanistan and Cambodia. They remained unbeaten on 12 points.
Tournament record:
This will be Jordan's fourth appearance. They reached the quarterfinals in their maiden tournament in 2004. Jordan repeated the feat in the 2011 edition in Qatar, but failed to progress from the group stages four years ago.
Star man:
Musa Al-Taamari is the raising star of Jordanian football. The 21-year old plies his trade at Apoel Nicosia in Cyprus. The versatile winger has a nose for goal and his performances have attracted interest from clubs in Belgium, Italy and the Netherlands.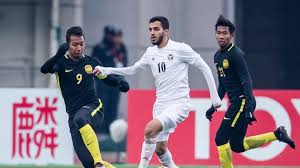 Coach:
In October Vital Borkelmans took up the reins in Jordan after a role as assistant coach under Jamal Abu-Abed. This is the first time the Belgian is coaching at the top level as the Jordanian FA wanted European expertise to take the national team to the next level. For 4.5 years Borkelmans was an assistant to Marc Wilmots at the Belgian national team. He went to the 1994 and 1998 World Cups as a player.
What we can expect:
Jordan were eliminated in the group stages of the 2015 Asian Cup when they finished behind South Korea and the hosts in third place, but in the United Arab Emirates Borkelmans (pictured) wants to reach the round of 16. Again, they have been paired with the Australians, but Palestine and Syria should offer Jordan a chance to compete in Group B. They warmed up against Saudi Arabia and World Cup finalists Croatia and proved that they have technically apt players who can be disciplined.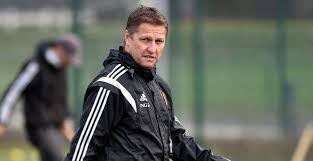 Schedule (Group B)
Jan 6 vs Australia, Hazza bin Zayed Stadium, Al Ain
Jan 10 vs Syria, Khalifa bin Zayed Stadium, Al Ain
Jan 15 vs Palestine, Mohammed bin Zayed Stadium, Abu Dhabi
---
Provisional squad:
Goalkeepers:  Amer Shafi (Shabab Al-Ordon),  Moataz Yaseen (Al-Faisaly), Ahmed Abdel-Sattar (Al-Jazeera), Mohammad Shatnawi (Al-Salt).
Defenders: Mohammad Al-Basha (Al-Wehdat), Yazan Abu Arab (Al-Jazeera),
Ahmed Al-Sughair (Shabab Al-Ordon), Anas Bani Yaseen (Al-Faisaly), Bara' Marei (Al-Faisaly), Salem Al-Ajalin (Al-Faisaly), Feras Shelbaieh (Al-Jazeera), Ihsan Haddad (Al-Faisaly), Tareq Khattab (Al-Salmiya), Khalil Bani Attiah (Al-Faisaly).
Midfielders: Ahmed Samir (Al-Jazeera),  Baha' Abdel-Rahman (Al-Faisaly), Obaida Al-Samarneh (Al-Wehdat), Mahmoud Al-Mardi (Al-Faisaly), Rajaei Ayed (Al-Wehdat), Yousef Al-Rawashdeh (Al-Faisaly), Saleh Rateb (Al-Wehdat), Ahmed Al-Ersan (Al-Faisaly),  Saeed Murjan (Al-Wehdat), Yazan Thalji (Al-Wehdat), Yaseen Al-Bakhit (Dibba Al-Fujairah), Musa Al-Taamari (Apoel Nicosia).
Strikers: Odai Khadr (Dhofar), Baha' Faisal (Al-Wehdat), Jaime Siaj (OKC Energy).