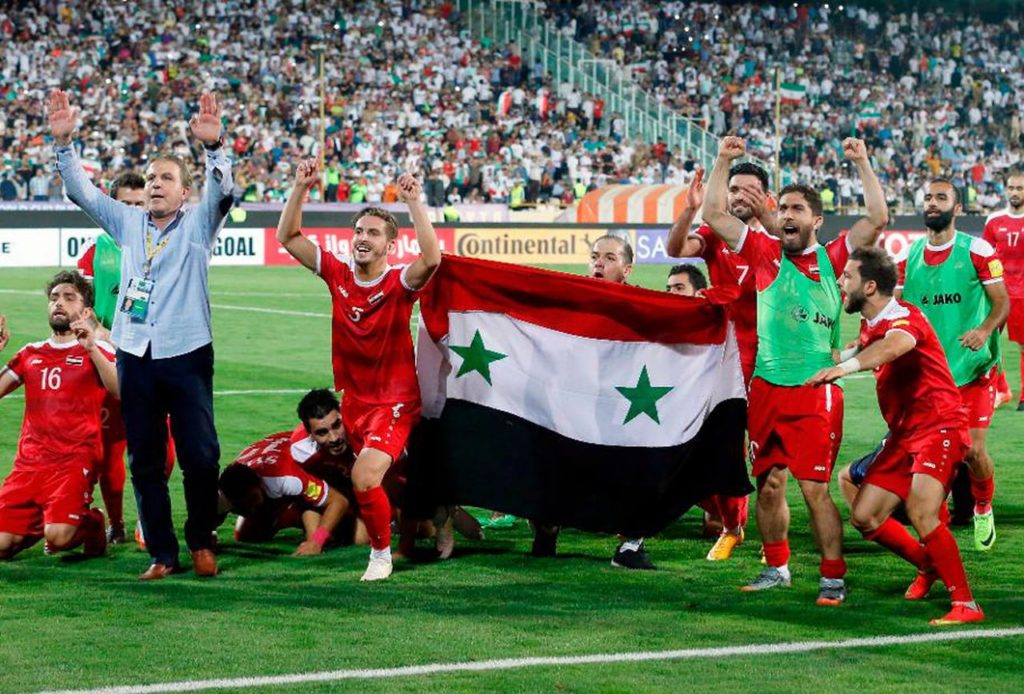 How they qualified:
They qualified with ease for the finals, finishing runners-up behind Japan in Group E in the second round of AFC qualifying. In fact, Syria came agonisingly close to a historic spot at the World Cup, but Tim Cahill scored for Ausralia to quash Syrian dreams in extra time.
Tournament record:
This will be Syria's sixth appearance. They return to the finals after missing out four years ago. The Syrians have never advanced to the knockout stages. In 2011, they defeated Saudi Arabia in their opening game, but then lost to both Japan and Jordan in Group B.
Star man:
Omar Al-Somah is one of the most prolific strikers in the Middle East. His nickname 'Syrian Ibrahimovic' suggests as much. He plays as a classic centre forward and, like Ibrahimovic, is lethal from set pieces. Al-Somah plies his trade for Al Ahli in Saudi Arabia. In 2012 Nottingham Forest wanted to sign him, but work permit difficulties prevented that.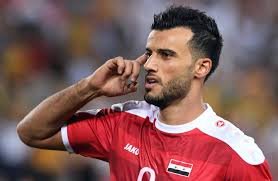 Coach:
Bernd Stange came out of retirement to coach Syria, succeeding Ayman Hakeem. The German is their first foreign coach in seven years. Stange has a knack for making limited outfits hard to beat, but his team are yet to be truly tested. Finding training camps, friendlies and financial resources has been precarious for Syria, but Stange has dealt well with those difficulties. In the past he coached Iraq, Singapore, Belarus and a host of clubs in his native Germany.
What we can expect:
The Syrian team has evolved from a blue collar side to a more elaborate, attacking outfit, but it's been two years since they sealed qualification for the Asian Cup and it is difficult to assess how all the turmoil at home will affect their performances in the tournament. Stange (pictured) has built a formidable side, whose main weapon will be the goalscoring prowess of Al-Somah, and his link-up play with support striker Omar Khribin. They will aim to get out of the group stages for the first time and their final group game, a rematch with Australia, could be a mouth-watering affair.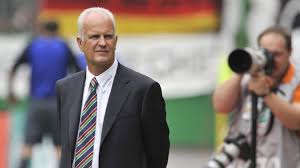 Schedule (Group B)
Jan 6 vs Palestine, Sharjah Stadium, Sharjah
Jan 11 vs Jordan, Khalifa bin Zayed Stadium, Al Ain
Jan 15 vs Australia, Khalifa bin Zayed Stadium, Al Ain
---
Squad:
Goalkeepers: Tawfiq Ali (Taraji Wadi Al-Nes), Amr Kaddura (Landskrona BoIS), Rami Hamadeh (Hilal Al-Quds)
Defenders: Daniel Mustafá (Sarmiento de Leones), Mohammed Saleh (Floriana FC), Tamer Salah (Hilal Al-Quds), Musab Al-Battat (Ahli Al-Khaleel), Jaka Ihbeisheh (NK Bravo), Abdullah Jaber (Ahli Al-Khaleel), Abdelatif Bahdari (Markaz Balata), Alexis Norambuena (Deportes Melipilla)
Midfielders: Mohammed Bassim (Shabab Al-Bireh), Shadi Shaban (Ahli Al-Khaleel), Jonathan Cantillana (Hilal Al-Quds), Tamer Seyam (Hassania Agadir), Sameh Maraaba (Ahli Al-Khaleel), Pablo Tamburrini (Shabab Al-Bireh), Oday Dabbagh (Hilal Al-Quds), Nazmi Albadawi (FC Cincinnati), Mohammed Darweesh (Hilal Al-Quds)
Forwards: Yashir Islame (Coquimbo Unido), Khaled Salem (Markaz Balata), Mahmoud Wadi (Al-Masry)