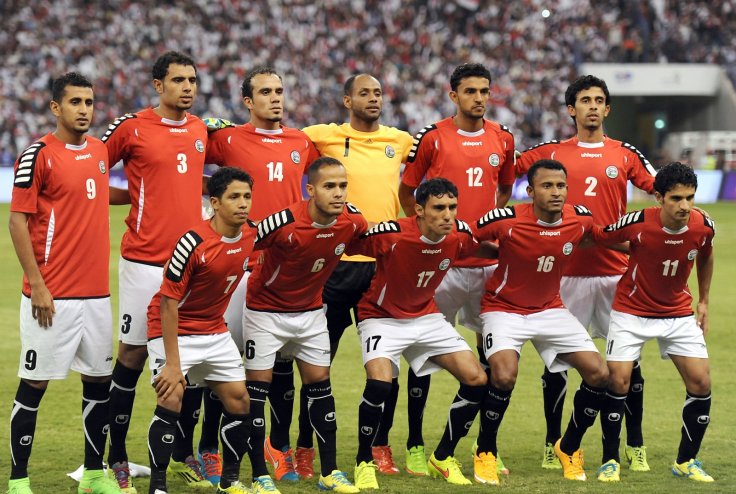 How they qualified:
Yemen took the long road to their maiden Asian Cup, defeating Pakistan 3-1 on aggregate in the first round of AFC qualifying. They then finished bottom of group H, conceding 17 goals and winning just one game against the Philippines in the second round of AFC qualifying. They qualified for the final round of qualifiers by beating the Maldives 4-0 on aggregate. The Yemeni snapped up their ticket for the United Arab Emirates by finishing runners-up behind the Philippines in Group F. Shortly after the qualification Ethiopian coach Abraham Mebratu resigned.
Tournament record:
This will be Yemen's first participation in the Asian Cup.
Star man:
Yemen don't have a real talisman. Ala Al-Sasi is a veteran who has taken on the role of playmaker, but Abdulwasea Al-Matari is a winger who has proven to be equally fundamental for Yemen. At crucial times in qualifying he scored to propel Yemen to victory. His team will be looking at Al-Matari, who made his debut for Yemen in 2013 and has more than 30 caps to his name, to deliver in the Asian Cup. Al-Matari plays for Dibba Al-Hisn Sports Club in the Division One of the United Arab Emirates.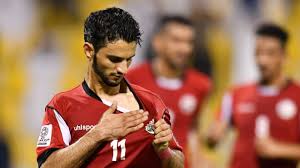 Coach:
Jan Kocian (pictured) brings experience to the Yemeni set-up. The Slovak likes to work with youth players and is a well-travelled coach. He has enjoyed stints as an assistant at FC Koln and Eintracht Frankfurt and led Slovakia from 2006 to 2008. The 60-year old is however confined to working abroad as the Saudi-led war in Yemen does not allow him to work on the ground. Kocian was only appointed in October 2018, succeeding Abraham Mebratu, who resigned after overseeing qualification.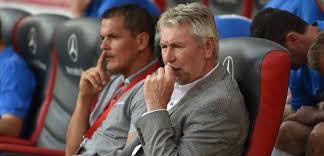 What we can expect:
There is no way around it, but Yemen's presence at the Asian Cup is a miracle given the war back home. They are the lowest-ranked team in the tournament and for the first time in history they will be playing Asia's elite. They face a baptism of fire in their opening game against Iran and Carlos Queiroz. After their qualification in March Yemen played just two friendlies in the autumn, which they both lost against Saudi Arabia and the UAE. They faced further trouble in scheduling final warmup fixtures ahead of the tournament. That doesn't bode well and realistically Iraq and Vietnam should also be too strong for the debutants.
Schedule (Group A)
Jan 7 vs Iran, Mohammed bin Zayed Stadium, Abu Dhabi
Jan 12 vs Iraq, Al-Sharjah Stadium, Sharjah
Jan 16 vs Vietnam, Hazza bin Zayed Stadium, Al Ain
---
Squad:
Goalkeepers: Mohammed Ali Ayash (Beshmarka Arbil), Salem Al-Harsh (Wehda Aden), Saqud Abdullah Al-Sowadi (Alsaqr Taiz).
Defenders: Rami Ali Al-Wasmani (Ahli Sanaa), Mudir Abdurabu Al-Radaei (Al-Arabi), Mohammed Fuad Omar (Muaitheer), Abdulaziz Mohammed Al-Gumaei (Musemeer), Ala Addin Mahdi (Alrestaq), Ammar Hamsan (Qatar Club), Mohammed Ali Buqshan (Alkhour).
Midfielders: Ahmed Saeed Abdulrab (Wehda Aden), Wahid Mohammed Al-Khyat (Ahli Sanaa), Ala Mohammed Al Sasi (Alseleah), Ahmed Ali Ahmed Al-Haifi (Alkritiat), Hussein Ahmed Al-Ghazi (Alwakrah).
Forwards: Ahmed Al-Sarori (Markheeah), Ahmed Nabil Dhabaan (Duba), Abdulwasea Al-Matari (Duba Alhusn), Ali Hafeedh (Wehda Aden), Salem Al-Omzae (Altilal Aden), Ahmed Abdullah Alos (Wehda Aden), Emad Mansoor Tawfik (Badih), Mohammed Ba Rowis (Wehda Aden).