January 2 – Japan return to action tonight against Saudi Arabia in a match that has a lot of pride at stake for both teams.
Japan have progressed comfortably but not spectacularly to this stage and if it weren't for two refereeing decisions against Oman could be having a very different tournament. Saudi Arabia will be keen to bounce back from losing to rivals Qatar in the last game of group matches.
Both teams qualified for the last World Cup and have high expectations to meet from their home fans. Japan have won the Asian Cup four times and Saudi three. If history is anything to go, Japan have the winning edge in previous match-ups 8-4.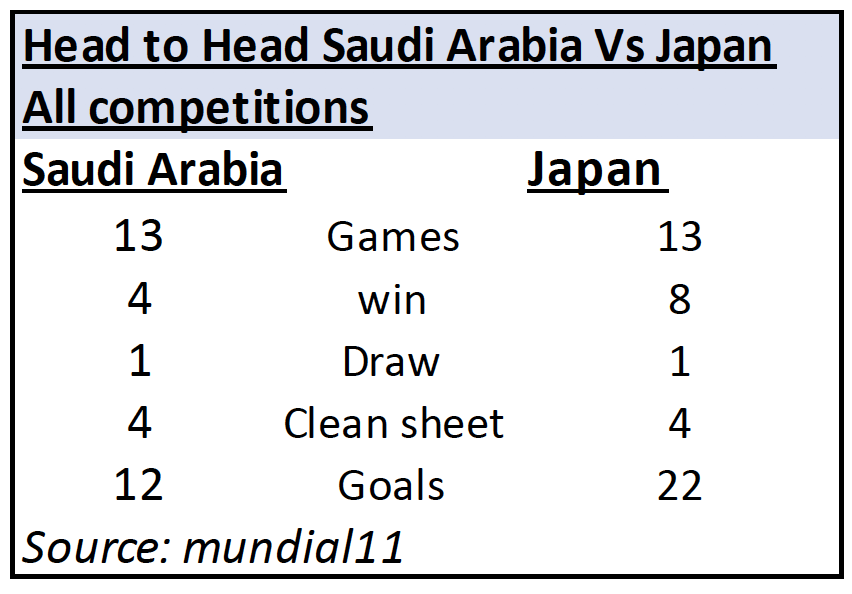 "After our three games in the group stage, we are now well prepared to face our opponents (Saudi Arabia) and the players will show their best on the field," said Japanese coach Hajime Moriyasu who has been in charge of Japan since the Russia 2018 World Cup.
"We have used 22 players during the group stage and this has brought us to the knockout round. And we're looking at the quarter-finals now."
Saudi Arabia Pizzi said his team is are motivated: "We have a great opportunity to carve a new path for ourselves. The game against Japan will be considered as life or death, simply because the team that loses will be sent home … I trust my players and I know they will do well. We have, at least, a 50 percent to win the match and then 50 percent to win the tournament. We will play our usual game, which is possession and passing of the ball."
UAE vs Kyrgyz Republic
The UAE have never played the Kyrgyz Republic and will be keen to show their home fans that they are ready to turn this tournament into a party. So far they have looked at odds with each other and their coach, lacking cohesion on the pitch but having the individual skills to pull them through if not yet the organisation.
"I have noticed that there is so much focus and willpower from the players, especially after we qualified for the last 16. The players are in harmony and this gives me much confidence," said head coach Alberto Zaccheroni, who won the 2011 AFC Asian Cup title with Japan and has maintained that tournaments are a building process and that you don't necessarily want to be peaking with your best football at the start.
Of the group stages he said: "It is a final in every game and there is no room for mistakes. We will not be able to compensate if we slip up and the players are fully aware."
The Kyrgyz Republic are a fast progressing team under head coach Alexander Krestinin who reckons  they have enough to worry the UAE.
"To say that we are satisfied after reaching the knockout stage is inaccurate. When we started here, what I said was that the first task was to advance past the group stage,"he said.
"We have done that and now, we have to work on completing the second task, which is to advance to the quarter-finals. We have been working in training and we have a plan to surprise UAE."
Contact the writer of this story at moc.l1634930490labto1634930490ofdlr1634930490owedi1634930490sni@n1634930490osloh1634930490cin.l1634930490uap1634930490