By Paul Nicholson at the FirstEnergy Stadium in Cleveland
June 21 – Group D favourites the US will go into their second group game against Trinidad and Tobago knowing that a win will likely guarantee qualification. On the undercard of this doubleheader, Panama are in the same position against Guyana.
With arch rivals Mexico scoring freely in their group games, the US will have the added pressure of delivering more goals to add to the four against Guyana that were celebrated wildly in St Paul. A partisan home crowd in the FirstEnergy stadium in Cleveland will be similarly expectant.
US coach Gregg Berhalter was urging caution. "It is step by step. We have an objective to get out of the group stage and be in the knockout rounds…but I keep stressing that we need to be patient."
Berhalter said that Weston Mckennie, injured in the Trinidad game, had trained and was still in selection plans, while striker Jozy Altidore is close to fitness could get some playing time.
Regarding the threat that Trinidad pose, he said: "They are a team that like to play on the counter attack. They are good at defensive set pieces and stay organised…we need to get the ball to the backline and into the space between the goalkeeper and the defense."
With the creativity of Christian Pusilic and Kevin Boyd's increasing authority Trinidad could face a difficult evening.
"We are playing to stay alive in the tournament and do the best for our country," said coach Dennis Lawrence.
Too often bullied off the ball and giving possession away too cheaply against Panama, he emphasised "that we will try to take better care of the ball. We don't want to get into a physical confrontation. Against Panama we were receiving the ball too often with our back to the goal."
Lawrence spoke about his team needing to keep concentration and intensity. "I like to see players diving in to get on the end of a ball when it goes across the face of the goal," implying that he didn't see enough of that against Panama.
Speaking about the US he acknowledged a "young and fresh and exciting bunch." He will need his Trinidad players to significantly up their game to prevent the impetuous US youth running riot.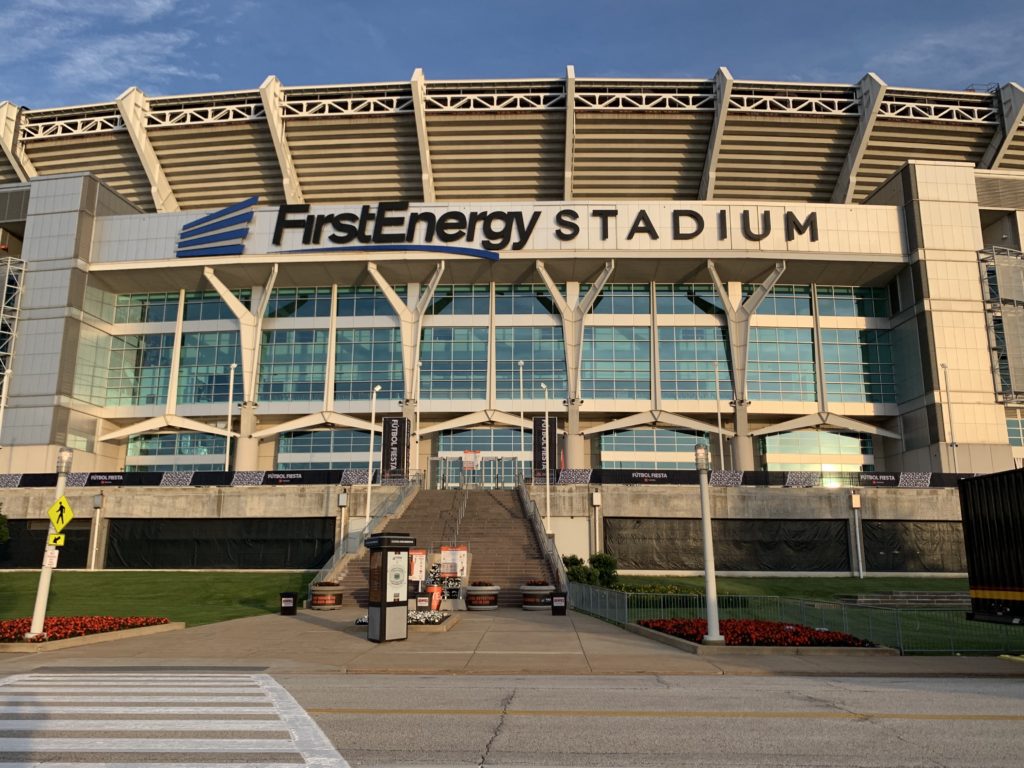 Panama vs Guyana
The Panamanians out muscled an under-par Trinidad and Tobago in St Paul, Minnesota, winning 2-0.
It could have been more but was nevertheless a good win for Panama who have played very few matches since their Russia 2018 World Cup campaign, having only played four friendlies and missing out on Nations League action as they had already qualified for the Gold Cup.
Panama coach Jordy Dele Valdes said he was expecting to see a different starting line-up from Guyana and Michael Johnson, Guyana's coach, had held a few players back against the US, targeting this next match as a must-win game.
Johnson said "there would be one or two changes but we don't want to make wholescale changes. There is some tweaking to be done." The tweaking is most likely to be done at right full back, an area that the US exploited to maximum effect in St Paul.
But for Johnson it is still about the journey Guyana are taking and people understanding the stage they are at as a team and country. "We are looking forward to tomorrow, we take a lot of pride and positives from the game. It has been great listening to the world of football and the positive encouragement and comments, particularly about the first hour.
"Panama play a more physical game than the US and it was their physical ability to force Trinidad to make mistakes and give the ball away too easily that allowed them to control the game.
"I am not so concerned about the physicality," said Johnson. "It actually suits us a bit as we have a lot of players who play in the US at levels where the physical element is a big part of the game.
"It is really understanding more what their strengths are and learning the lessons from that. They are strong, they have been to the World Cup and are very experienced. On their day they can beat most teams in the tournament."
Nevertheless Johnson is quietly confident and asked if he had a message for people in Guyana who are also experiencing their team in a Gold Cup finals tournament for the first time, said: "Stay with the team, believe in the team. This group of players are used to being underdogs. We are a realistic group but we know what we can do and we will do everything possible to ensure we are competitive."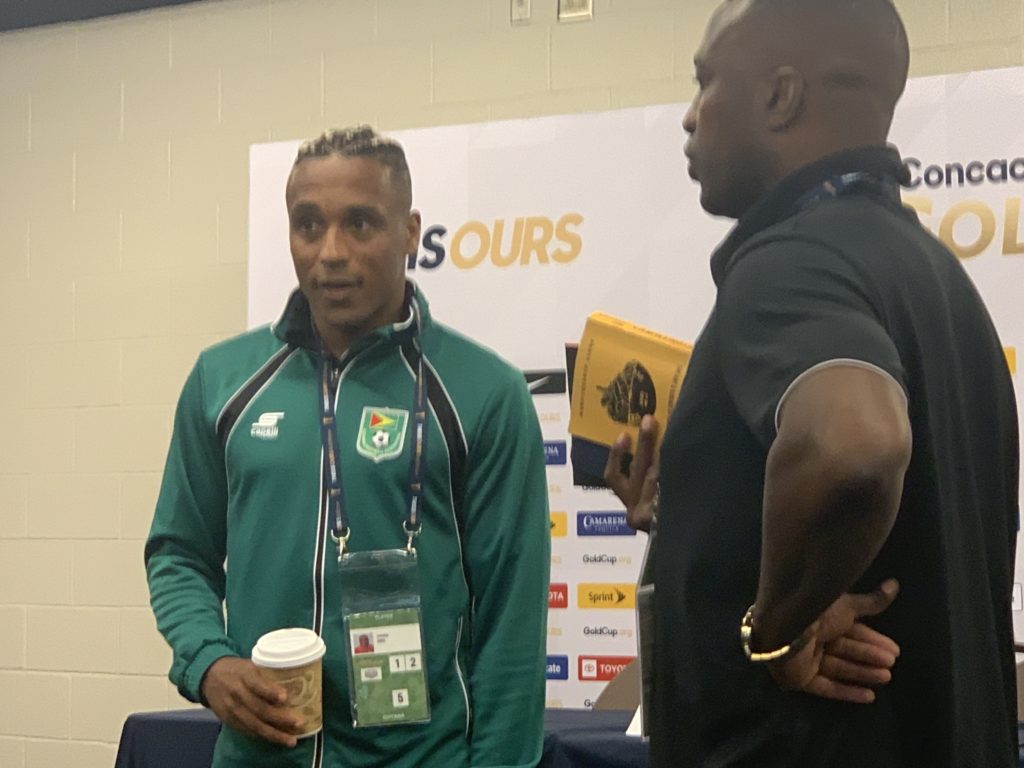 Contact the writer of this story at moc.l1701954895labto1701954895ofdlr1701954895owedi1701954895sni@n1701954895osloh1701954895cin.l1701954895uap1701954895