How they qualified
Honduras did not have to qualify for the Gold Cup after it was decided that the six Hexagonal World Cup qualifying teams would gain automatic qualification. Honduras finished fourth in the Hexagonal group, but were defeated by Australia in the final playoff, so their preparations for the Gold Cup has come from friendlies. 
Tournament record
The Hondurans have pedigree in the Gold Cup, having made the first final in 1991 and coming within a penalty shootout of becoming the first Gold Cup champions before losing 4-3 to the USA.
Since then, after a period of group stage exits and even a non-qualification in 2002, Honduras have been in four Semi-finals out of seven tournaments and have won some big games against their Central America rivals Costa Rica and El Salvador.
Star men
They will be led into the Gold Cup by the old stager of Honduran Football, Maynor Figueroa (pictured). He is 36 years old, but still as fit as ever and will be captaining his country in his fifth Gold Cup. He will lead a youthful side rebuilding after failing to make it to the 2018 World Cup, a side which will look to Alberth Elis and Roger Rojas up front to find the goals that secure further progression.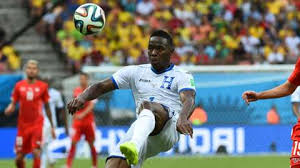 Manager
They will be coached in the Gold Cup by Fabian Coito, who was formerly the coach of the Uruguayan Under-17 and Under-20 teams, guiding them in two World Cups and making at least the Semi-finals on both occasions. He was appointed coach of Honduras at the beginning of 2019, after previous incumbent Jorge Jimenez took on the role of Director of Football.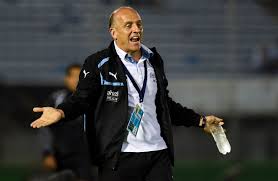 What can we expect?
They will face their neighbours and historical rivals El Salvador in the final group game, after first taking on the co-hosts Jamaica in the round of games being played at Independence Park in Kingston, then facing the final Caribbean Champions Curacao in Houston.
For Honduras, as a seeded nation, qualification for the Quarter-finals is their minimum expectation. But after that, further progression may be contingent on who they face in the Quarter-finals from Group D, the group with the USA in it.
Schedule
17 June – Jamaica v Honduras
Venue: Kingston, Jamaica
21 June – Honduras v Curacao
Venue: BBVA Compass Stadium, Houston
23 June – Honduras v El Salvador
Venue: Bank of California Stadium, Los Angeles
---
SQUAD
GOALKEEPERS
Harold Fonseca           08-10-1993     Vida
Luis López                  13-09-1993     Real España
Rafael Zúñiga              13-05-1990     CD Platense
DEFENDERS
Danilo Acosta             17-11-1997     Orlando City SC
Ever Alvarado             30-01-1992     Olimpia
Brayan Beckeles          28-11-1985     Necaxa
Félix Crisanto              09-09-1990     Lobos BUAP
Henry Figueroa           28-12-1992     Alajuelense
Maynor Figueroa        02-05-1983     Dynamo
Emilio Izaguirre           10-05-1986     Celtic
Denil Maldonado        26-05-1998     Motagua
Andy Najar                 16-03-1993     Anderlecht
MIDFIELDERS
Bryan Acosta              24-11-1993F   C Dallas
Jorge Álvarez              28-01-1998     Olimpia
Héctor Castellanos      28-12-1992     Motagua
Michaell Chirinos        17-06-1995     Lobos BUAP
Luis Garrido                05-11-1990     Alajuelense
Alexander López         05-06-1992     Alajuelense
STRIKERS
Rubilio Castillo2         6-11-1991       Saprissa
Alberth Elis                 12-02-1996     Dynamo
Antony Lozano           25-04-1993     Girona
Romell Quioto             09-08-1991     Dynamo
Roger Rojas                09-06-1990     Alajuelense