How they qualified
Los Pinoleros needed a 65th minute winner from Juan Barrera on the final day of qualifying in order clinch a Gold Cup place.
Tournament Record
The Central American country are featuring in the Gold Cup for the third time and will hope to go one better this time around after making a swift exit in both 2009 and 2017 without picking up a single point and being outscored 15-1.
Star Man
Juan Barrera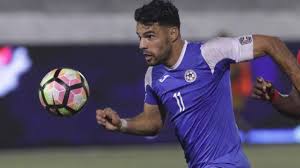 The veteran winger is not only the captain but by far their most important player, regularly getting on the scoresheet   Two years ago, against all odds, Nicaragua managed to beat Haiti to qualify for the tournament with Barrera scoring a hattrick and ironically will line up against the same opponents second time out.  Also to be watched is Renato Punyed, a key cog in the heart of midfield with responsibility for shielding the defence.
The Coach
Henry Duarte was hired in 2014 and has subsequently guided the nation to back-to-back Gold Cups for the first time in the tournament's modern era. The much-travelled 60-year-old faces the country of his birth, Costa Rica, in Nicaragua's opening game on June 16 which should be a particularly emotional occasion.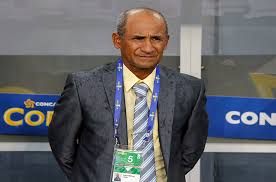 What we can expect
For most of their footballing history, Nicaragua was one of CONCACAF's weaker teams but in recent years have beaten Haiti, Jamaica, and Trinidad and Tobago and have stopped losing important matches to tiny Caribbean nations. Now the goal has to be to match the improvement. Costa Rica may represent too big a hill to climb but matches versus Haiti and Bermuda are big opportunities. Duarte will be looking at this tournament as a stepping-stone to the future and only if they stay defensively disciplined and don't leak goals do Nicaragua seem to have a chance of advancing to the knockout stage for the first time.  The clash against Haiti will likely determine the team's fate but there's more than a decent chance they can pocket a first ever Gold Cup point, if not also their first win – probably in the group closer against Bermuda.
Schedule
June 16: Costa Rica (San Jose)
June 20: Haiti (Frisco)
June 24: Bermuda (Harrison, N.J.)
---
Squad:
Goalkeepers: Justo Lorente, Henry Maradiaga, Brayan Rodriguez
Defenders: Francisco Flores, Luis Copete, Oscar Lopez, Camphers Perez, Manuel Rosas, Carlos Montenegro, Rene Huete, Josue Quijano
Midfielders: Marlon Lopez, Daniel Cadena, Renato Punyed, Kevin Serapio, Agenor Baez, Junior Arteaga, Jorge Betancur, Armanto Gkoufas
Forwards: Byron Bonilla, Carlos Chavarria, Juan Barrera, Luis Galeano