Nissan Stadium, Nashville, Tennessee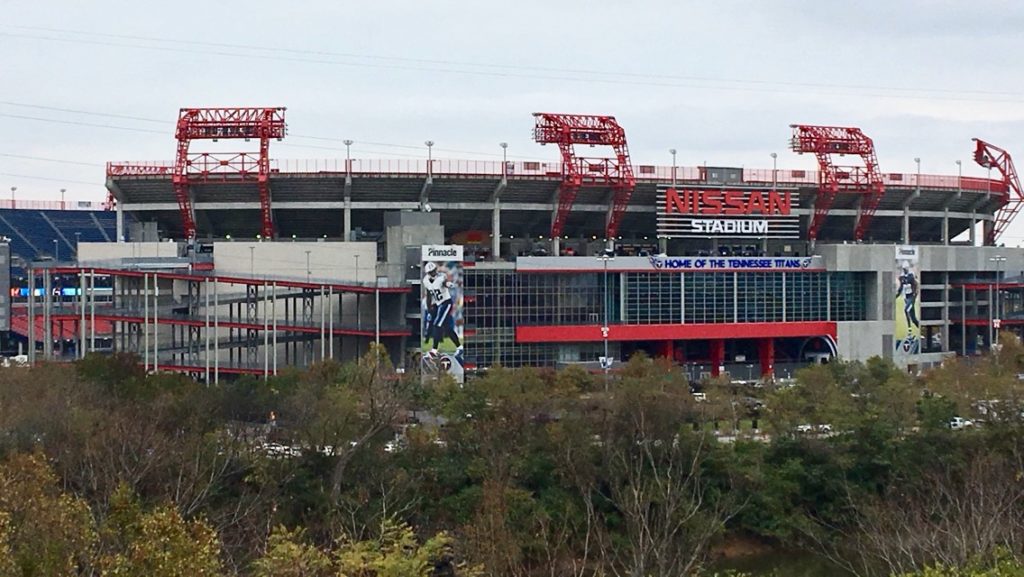 The home of NFL team the Tennessee Titans, the 69,143 capacity Nissan Stadium is a multi-purpose stadium in Nashville Tennessee and will host a semi-final in The 2019 Gold Cup.
Since opening in 1999, it has been known by multiple names, including Adelphia Coliseum (1999–2002), The Coliseum (2002–2006), and LP Field (2006–2015).
The stadium features three levels of seating, with the lower bowl completely encompassing the field. The club and upper levels form the stadium's dual towers, rising above the lower bowl along each sideline. All of the stadium's luxury suites are located within the towers.
The stadium received upgrades during the summer of 2012. Among the improvements are a new sound system, high-speed elevators to the upper levels, and LED ribbon boards mounted on the faces of the upper mezzanines.
Nissan Stadium has regularly hosted the US men's and women's national teams. The venue was first used for soccer on April 20, 2004 in an exhibition game between the of the Mexican Primera Division. In 2004 it also hosted the US Women against Canada and 2006 the US Men against Morocco.
Games in the Concacaf men's qualifying tournaments for the 2008 and 2012 Summer Olympics were played there as well as 2009 World Cup qualifier against Trinidad – Jozy Altidore scored a hat trick in the US's 3-0 win.
The Nissan Stadium hosted two games in the 2017 Gold Cup and is a candidate venue for the 2026 World Cup.