Estadio Nacional, San Jose, Costa Rica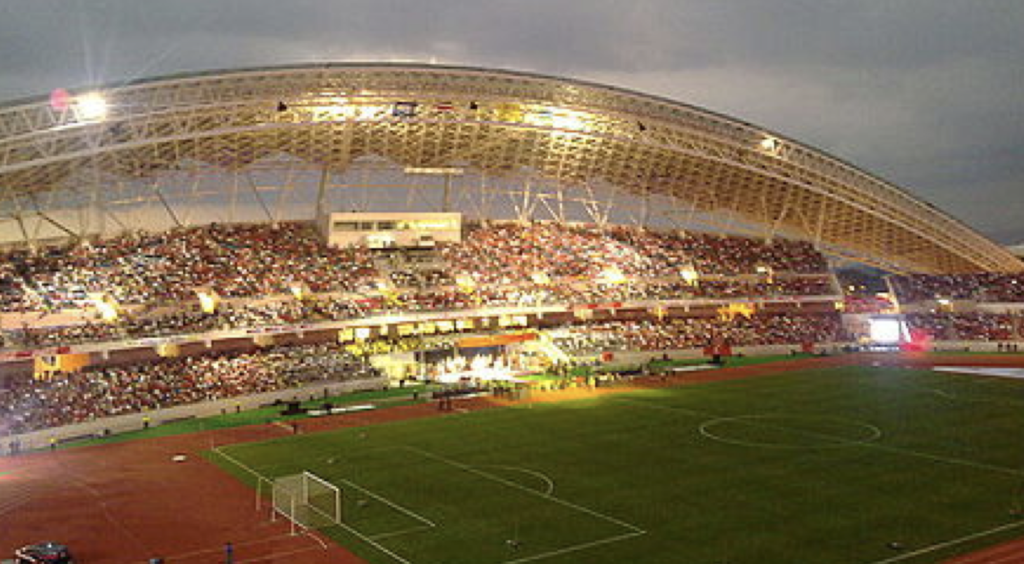 The National Stadium of Costa Rica was the first modern sport and event arena to be built in Central America. Completed in 2011 at a cost of $100 million with a capacity of 35,175 seats. It replaced the original National Stadium as the home of the Costa Rica national team.
The Chinese government financed the construction of the stadium in its totality, along with its furnishing, and assumed all other costs. It formed part of agreements signed between the presidents of Costa Rica and China, Oscar Arias and Hu Jintao during Arias' first visit to the Asian country in October 2007. Construction began in 2009, and finished in 2011. 800 Chinese labourers were brought to complete the work.
It was used to host matches during the 2014 U-17 Women's World Cup including the opening game, the third place match and the Final.
The National Stadium hosted all 14 matches of the 2013 Central American Cup.
The stadium will be the venue for the first games to be played in the Gold Cup outside of North America on June 16.
First round of Group B games will see Haiti play Bermuda and Costa Rica face Nicaragua.