Toyota Stadium, Frisco, Texas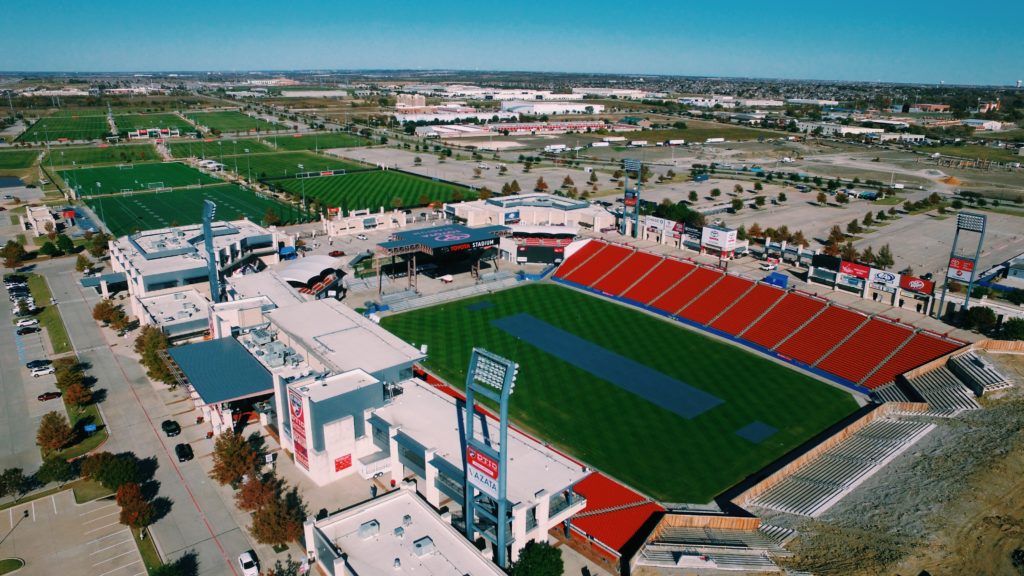 The 20,500 capacity Toyota Stadium in Frisco, Texas, is a soccer-specific stadium and the home of MLS side FC Dallas.
It cost approximately $80 million and opened on August 6, 2005 with an MLS fixture between FC Dallas and the New York Red Bulls
In 2018 construction was completed on an extensive renovation of the south end of the stadium. The renovation included a European-style roof built over the new multi-tiered stand that replaced the old bleacher section.
The complex also has an additional 17 regulation size, stadium-quality soccer fields (both grass and artificial turf) outside the main stadium. These fields are used for practice by FC Dallas, matches for the FC Dallas reserve squad, and for hosting soccer tournaments.
The stadium played hosted matches in the 2015 and 2017 Gold Cups. It also hosted the 2016 Concacaf women's Olympic qualifier as well as the second leg of 2016 Men's Olympic Qualifier against Colombia.
For the 2019 Gold Cup it will host second round Group B matches between Nicaragua and Haiti, and Costa Rica and Bermuda.