Broncos Stadium at Mile High, Denver, Colorado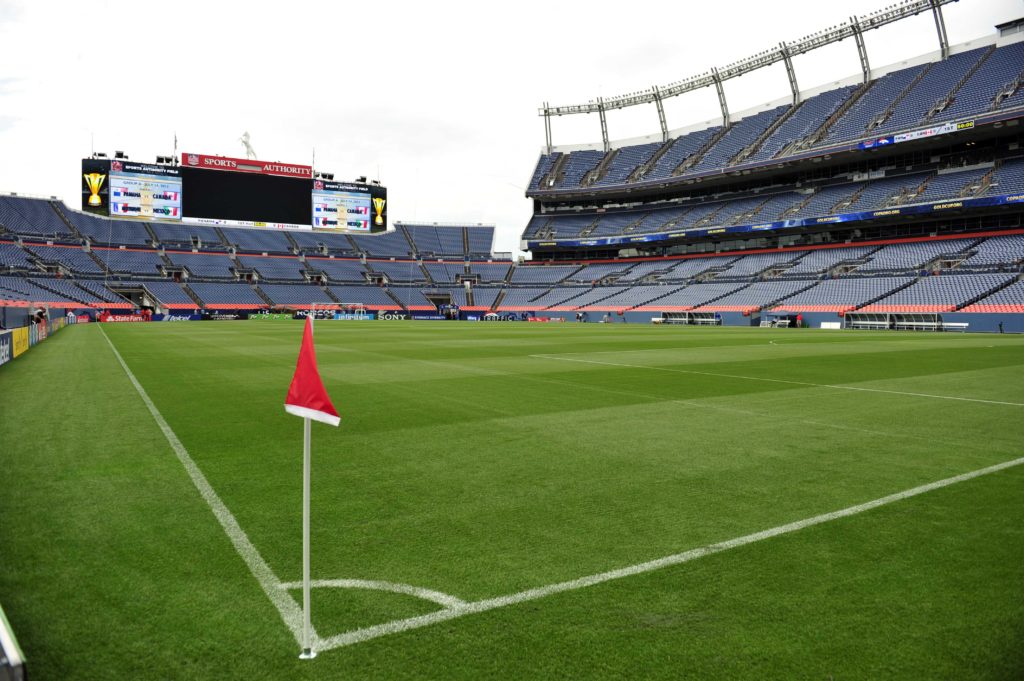 Broncos Stadium at Mile High, previously known as Invesco Field at Mile High and Sports Authority Field at Mile High, is the home of the Denver Broncos. It was previously the home of the Colorado Rapids MLS team before they moved to Dick's Sporting Goods Park in Commerce City.
Called the Mile High because of the Denver's elevation of 5,280 feet (1,610 m), the stadium opened in 2001. The 76,000 capacity has been sold out every Denver Broncos  home game since it opened in 2001
In 2012, the Broncos began a $30 million renovation project prior to the start of the 2013 season, including a new high-definition LEDvideo board on the stadium's south end zone that tripled the size of the old video board.
It terms of soccer the stadium does not have an international pedigree but is a candidate for hosting 2026 World Cup matches.
This is the first time it has hosted Gold Cup matches and will preside over Group A's second round of grou game which will see Cuba vs Martinique and Mexico vs Canada.