Red Bull Arena, Harrison, New Jersey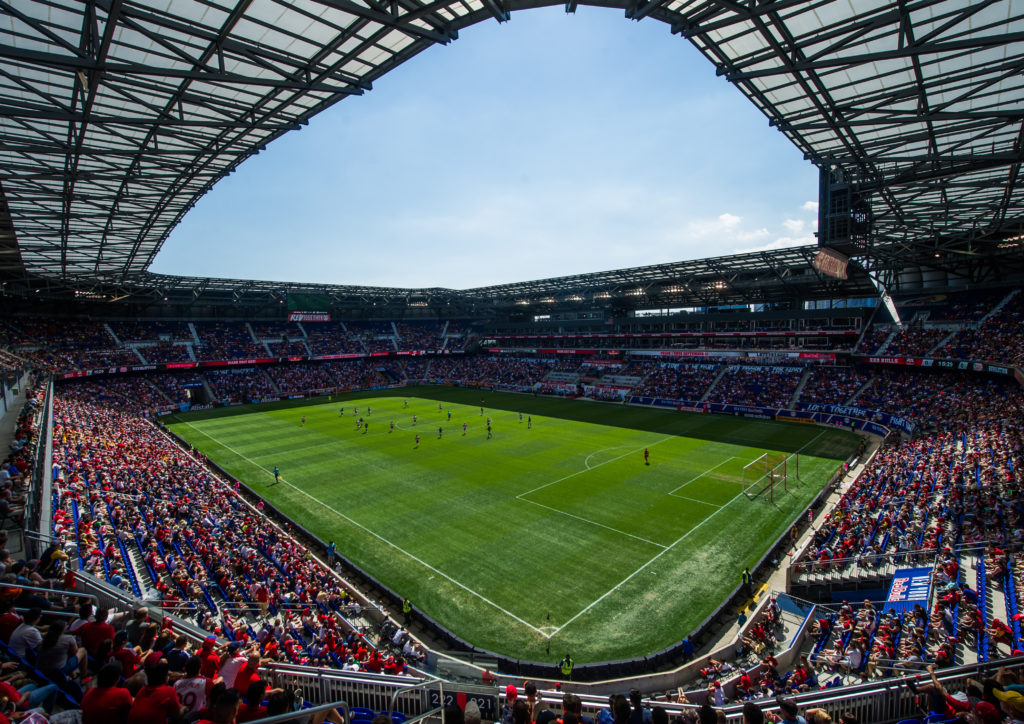 The Red Bull Arena at 25,000 capacity is the largest soccer-specific stadium in the MLS. Based in Harrison, New Jersey, it is the home of the New York Red Bulls.
Groundbreaking took place September 2006 and construction was set for November 2007 – that was delayed when Red Bull bought the MetrosStars (then playing at the Giants Stadium) from AEG and changed the clubs game.
In addition to purchasing the team, Red Bull bought out AEG's $100 million share of the stadium, though their differences during negotiation delayed the early stages of the stadium's construction which was eventually opened in 2010.
IN October 2011 the Red Bull Arena hosted its first US men's team match against Ecuador and in June 2013 its first women's national team game against South Korea which saw Abby Wambach score four goals to beat Mia Hamm's goalscoring record – a record for both men and women.
On August 12, 2016, Major League Soccer, in collaboration with the United Soccer League and oversight by the international Football Association Board, the stadium made history by becoming the first soccer league ever to use VAR a live match.
The stadium will hoist final group B games between Bermuda and Nicaragua and Haiti and Costa Rica at the 2019 Gold Cup.