How they qualified
An automatic berth earned by reaching the final round (hexagonal) of World Cup 2018 qualifying.
Tournament Record
Panamá have played in exactly half the Gold Cups that have taken place to this date and have not missed a single edition since the 2003 tournament. Yet Los Canaleros have never won the title, their best result being runners-up in 2005 and in 2013.
Star Man
Skipper Roman Torres has the big-stage experience and is in his seventh Gold Cup but watch out for winger Yoel Barcenas (pictured) who caught the eye at the World Cup and is currently on loan at Real Oviedo in Spain.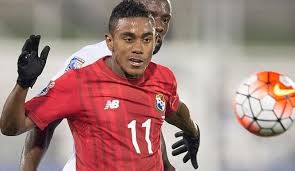 Coach
Julio Dely Valdes
Julio Dely Valdes, along with his twin brother Jorge, are legends of Panamanian football. Julio  played for 14 years for the national team level and previously managed Panama from 2010 to 2013. Now he is back on an interim basis after Hernán Gómez's resignation.  The former PSG and Malaga forward certainly knows his way around a Gold Cup, having taken the team to the 2013 final and the 2011 semis.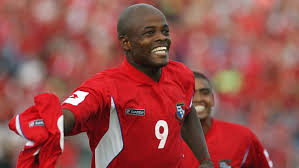 What Can we expect
Of the 23-man squad that went to the World Cup last year, much to the chagrin of the United States, 14 will compete at the Gold Cup. But like all other teams in their group, Panama come into the Gold Cup on a poor run of form with only one win in 21 months – ironically against group rivals Trinidad and Tobago.  But it should be mentioned that they did manage  a 1-1 draw against Brazil in March. The problem is that some of their most reliable players have retired with no obvious replacements  of comparable talent. In fact ever since Russia, you could argue they have been on a downward spiral and are very much in a transitional period. Having said that, they face familiar foes in the USA and Trinidad and Tobago, opponents that they have troubled in the past few years.
Schedule
June 18: Trinidad and Tobago (St Paul)
June 22: Guyana (Cleveland)
June 26: USA (Kansas City)
---
Squad
GOALKEEPERS 
Luis Mejía, José Calderón, Orlando Mosquera (Tauro FC; Panama)
DEFENDERS
Eric Davis, Kevin Galván, Fidel Escobar, Adolfo Machado, Harold Cummings, Román Torres, Michael Amir Murillo, Francisco Palacios
MIDFIELDERS
Alberto Quintero, Édgar Yoel Bárcenas, Marcos Sánchez, Armando Cooper,  Ernesto Walker, José Luis Rodríguez,  Omar Browne,
FORWARDS
José Fajardo, Rolando Blackburn, Gabriel Torres, Abdiel Arroyo,  Valentín Pimentel