By Paul Nicholson at the Banc of California Stadium, Los Angeles
June 25 – Curaçao caused the upset of the tournament so far when they beat top seeded Honduras 1-0 in Houston. It was a giantkilling act that put Honduras out of the competition and put Curaçao in a position to make history against Jamaica in Los Angeles.
A Curaçao win would guarantee them a place in the next round against either the US or Canada. Jamaica would still qualify if a wounded Honduras beat El Salvador.
Jamaica go into the game having played out a 0-0 draw with El Salvador, atopping the group table on goal difference from them. In 2017 when they met Curaçao in the Gold Cup they came away with a 2-0 victory with second half goals from Romario Williams and Darren Mattocks.
They go into the match with injury doubts over Bayer Leverkusen striker Leon Bailey, and their defensive midfielder Michael Hector (Sheffield Wednesday).
While Jamaica are one of the stories of this tournament, having hosted a round of the Gold Cup for the first time in the Caribbean and then comfortably beating Honduras, Curaçao have provided an intriguing twist.
"In the first game against El Salvador we were too angry to play freely. Against Honduras it was a fight and we knew we must win. It was not easy and we knew we would have chances. In the first half we had two or three good chances," said Curaçao head coach Remko Bicentini (pictured below, centre) at the pre-match press conference at the Banc of California Stadium in Los Angeles.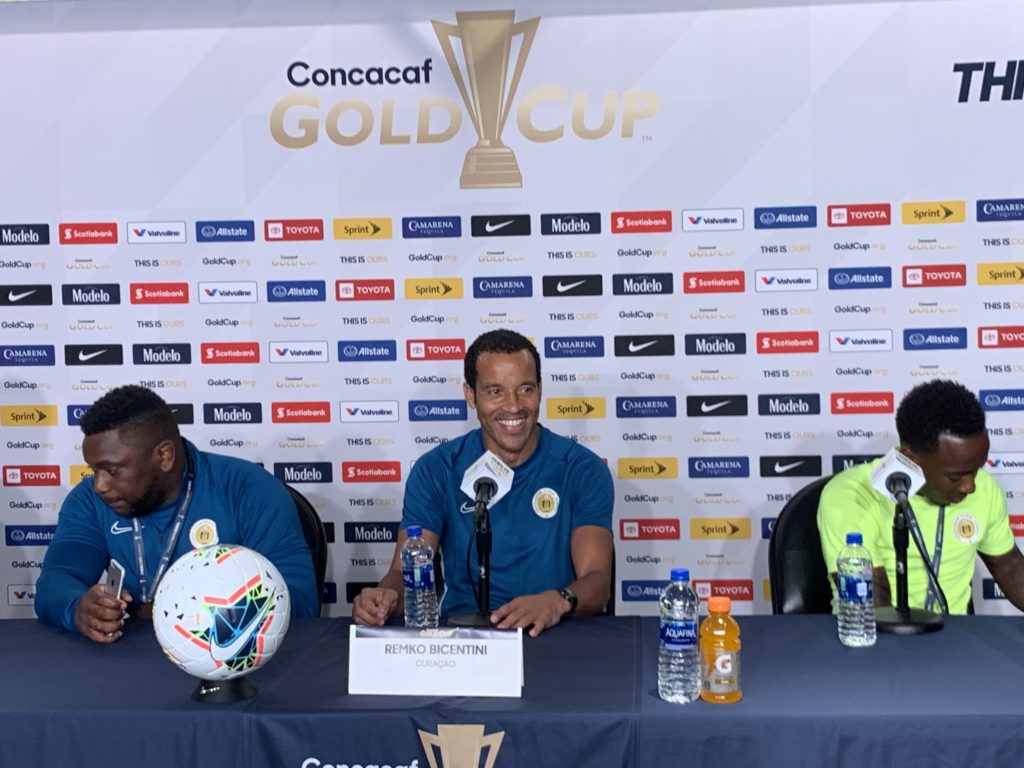 Curaçao spent a huge amount of time under pressure but Bicentini knows that they are unlikely to withstand that kind of attacking force again without conceding. "We must win to stay in the tournament. We must score a goal, we cannot play defense the whole game. We have a great striker (smiling at Elson Hooi who was sitting to his left). We know what hee can do. One goal is enough, one more goal than Jamaica that it will be very good."
"I am very happy, we have worked so hard for this. We have stayed together and worked hard for the next game," he continued.
"People at home are now very excited. It is the first time we scored a goal in the Gold Cup. At home they are very happy and so proud we win and they want a good game against Jamaica."
Beating Jamaica, one of the traditional giants of the Caribbean, would be another giantkilling act, though perhaps not on the scale of beating Honduras. Jamaica have however reserved their best form for the Gold Cup, making the final in 2015 and 2017.
Bicentini acknowledged the importance of the Nations League in preparation saying that "it is a tournament we must play and we played well, we had a lot of games and we scored a lot of goals. But the Gold Cup is two levels higher. We learned this in 2017 and that was our preparation."
Elson Hooi epitomised the commitment that the Jamaicans can expect. "For myself it is an honour. My national team is more important than my club team…" About his team mates he referred to the match winning performance of goalkeeper Eloy Room and his 15 saves (Honduras had 37 shots in the match). "The confidence it gives you when you know you have a fantastic keeper in the goal behind you is great," he said. "Along with the other 22 players in the squad," reminded Bicentini.
El Salvador vs Honduras
El Salvador know a point would guarantee qualification for the next round, but that a Jamaica win would also do the job for them. Jamaica play first so El Salvador will know what is needed before they take the field.
El Salvador coach Carlos de los Cabos is quietly confident about his team, despite the history of his opposition who played at the 2010 and 2014 World Cups and only missed out on 2018 qualification losing a play-off against Australia.
"I am content with the progression in the tournament and pleased with the team. I think we can be more efficient in our play and we know it will be difficult and complicated tomorrow," said de los Cabos.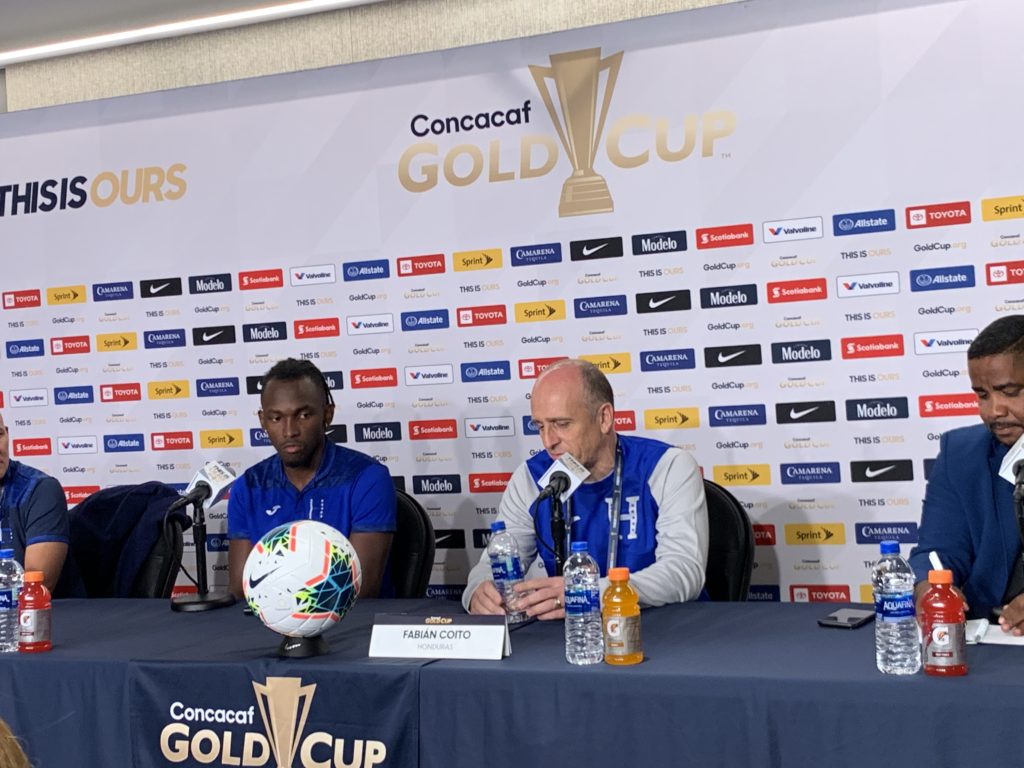 There is a long history between these two teams. They have played each other 66 times dating back to 1930 but only once in a Gold Cup match, which was won by Honduras, 1-0, in the 2013 group stage with Jorge Claros scoring in second-half stoppage time.
Honduras are playing for pride, and to start the process of re-establishing themselves as one of the top teams in the region. In front of the Honduran media at the Banc of California stadium, coach Fabian Coito (above, centre) who only took over at the beginning of this year, backed his team against El Salvador and expressed disappointment at their failure to win. He similarly pointed to the number of goal chances they had created and said that he could not fault their commitment.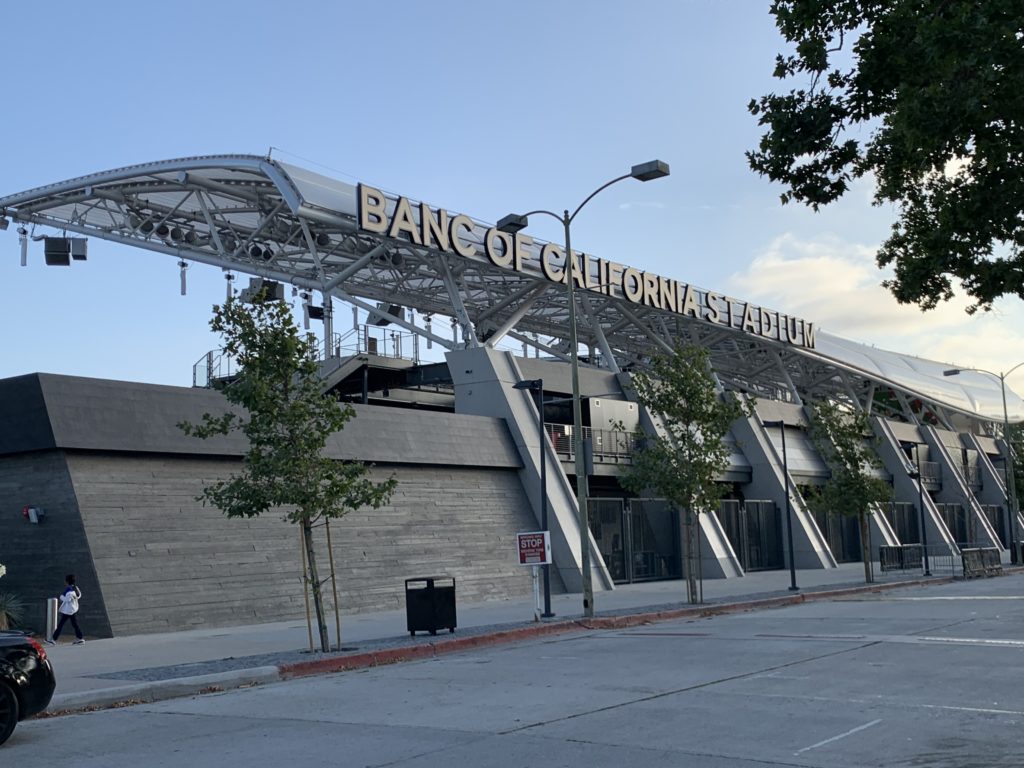 Contact the writer of this story at moc.l1679912023labto1679912023ofdlr1679912023owedi1679912023sni@n1679912023osloh1679912023cin.l1679912023uap1679912023