By Paul Nicholson at the State Farm Stadium, Phoenix
July 1 – The Gold Cup semi-final against Mexico in the State Farm Stadium tomorrow night is not just another game of football for Haiti, the 'Comeback Kings' of this tournament.
Three times they have looked to be going out of the tournament, three times they have come back to win. The three stunning second half goals that reversed a two-goal half time deficit to knock Canada out, brought people in Haiti out on to the streets in celebration.
In a country wracked by poverty and a critical lack of infrastructure, basic amenities and services, the performance of the national team is bringing happiness and joy. They have been performances of grit and determination.
"Tomorrow there is no pressure and there is also no excuse. The players are aware (of the importance) of the event. Everyone in Haiti will be watching. In Haiti it is extraordinary for Haitians to be in the Gold Cup and at this stage of the tournament," said coach Marc Collat in his pre-match press conference.
"Among the players there are many who have family in Haiti and we do not try to remind them of the difficulties for their families in the country. But they know they are playing for them, for the team and for the country.
"People were celebrating in the street in Haiti (after the quarter final win) and we have a feeling of pride and are aware that we are bringing a lot of happiness to people who do not have daily happiness. For us soccer is something fantastic."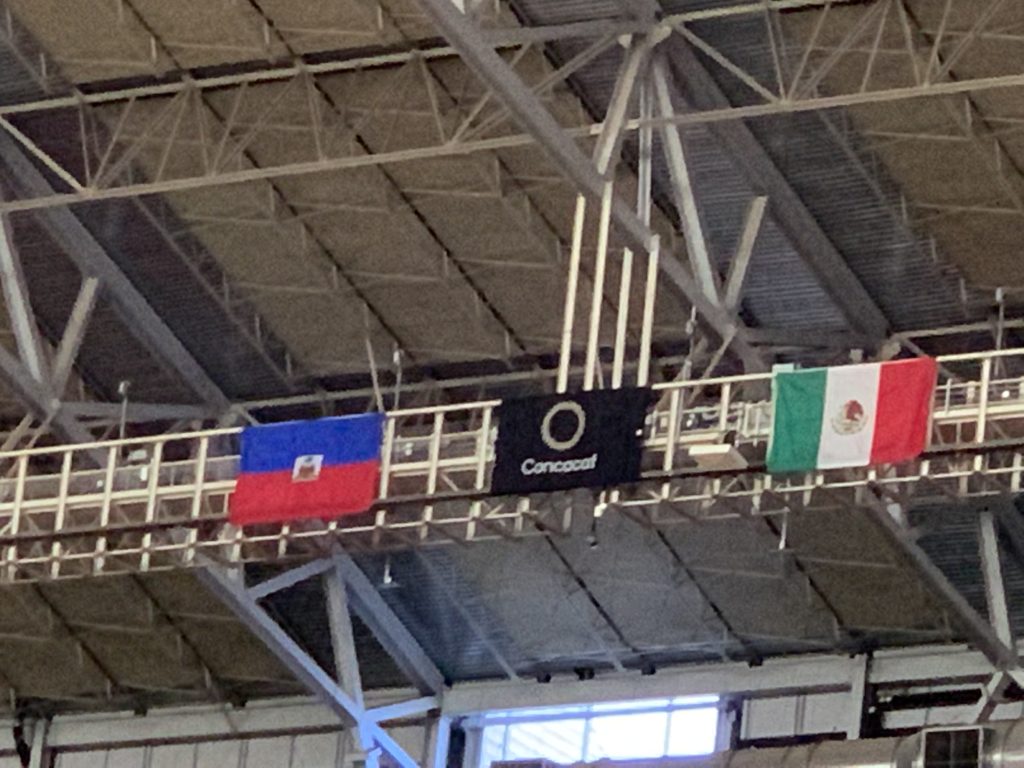 To beat this Mexico team would be a fantastic footballing achievement in its own right.
"We are aware of the task with the Mexicans that are a big favourite. We also know that at a big game there is always hope for a small teams," said Collat.
"I would say the secret of our success has been our determination. My players since the beginning of our preparation on May 26 have known that the aim was to get past the quarter finals and Mexico."
It will be a clash of playing styles with the Haitians being more power and physical opposed to Mexico's passing game. Collat was non-committal on tactics preferring to say they "are getting ready very seriously. Since the victory over Canada there has been only two days and under those conditions it is very difficult to recover. But we are on the same level and will be able to demonstrate our strong presence in the semi-final."
Expanded to 16 teams from 12 this edition, Collat is positive about the impact the Gold Cup has had in this format. "I believe this Gold Cup has been a turning point in this region's soccer. I believe after this tournament you will discover many teams in the Caribbean. In future there will be many good teams that will come and create trouble for the established teams in this zone."
Contact the writer of this story at moc.l1695783552labto1695783552ofdlr1695783552owedi1695783552sni@n1695783552osloh1695783552cin.l1695783552uap1695783552