By Paul Nicholson at Soldier Field, Chicago
July 6 – When the US and Mexico kick off the final of the Gold Cup Sunday night in Chicago the atmosphere is likely to be more like the Azteca than Chicago Field.
Wherever Mexico play in the US it is like a home game and this Gold Cup they have packed stadia with more than 60,000 people where they have played.
Recognising the "intensity of matches liken this", Berhalter reckons that the crowd won't influence his players. "You don't need much motivation to be up for a final."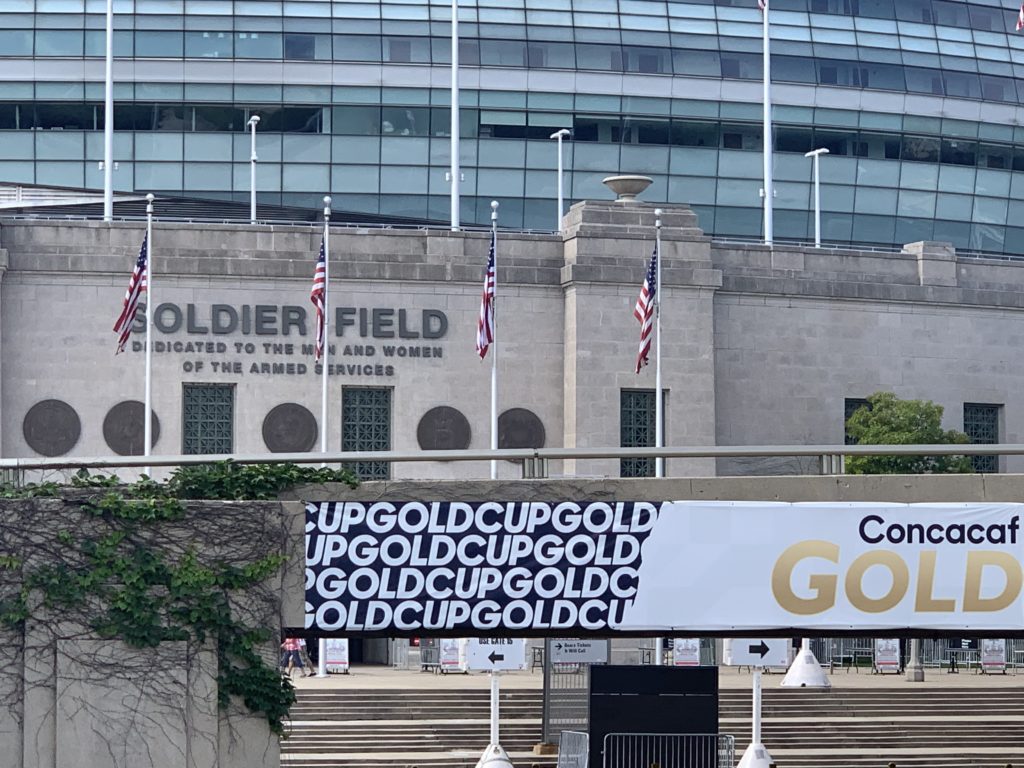 "Every game against Mexico has different challenges. This is very special because both teams have the opportunity to win a trophy."
But he is very aware of the threat the Mexicans bring. "We will need to keep our defensive shape. That will be key and we are comfortable with that. Mexico will attack down different channels than we have seen so far (in the Gold Cup). There will be occasions when we need to keep the ball…We are very familiar with them, we have been watching them and enjoying what they are doing."
Concacaf has done a great job of organising the Gold Cup. For the other teams in the region they have a chance to compete against Mexico and the US have a responsibility to play.
While Berhalter said "we see Mexico as a peer in our region", the favourites will be Mexico though coach Gerardo Martino tried to play this down at his pre-match press conference.
"I think this is a final that is going to be very even, with the possibility to win for both team. It is very much a shared stage. The US and the coach are going to attack, keep the ball. We are both going to have a different challenge than what we have had to this point," said Martino.
Mexico came into the tournament with a number of injuries to attacking players but have found a new generation to step forward. "Young players in their first time have found the level. Uriel (Antuna) is a new name, Alvarado of course. We are competing in the Gold Cup trying to consolidate the team, to have young players ready tomorrow so can depend on them in the future. But we are here to win but we have several goals and not all to do with what happens tomorrow at the end of the match," said Martino.
Both coaches know each other from coaching in the MLS and have respect for each other.
Berhalter on Martino: "He is a very nice person and very good coach. The way his teams play have a very specific intensity. Their offensive transition creates problems for the opponent. His team perform really well."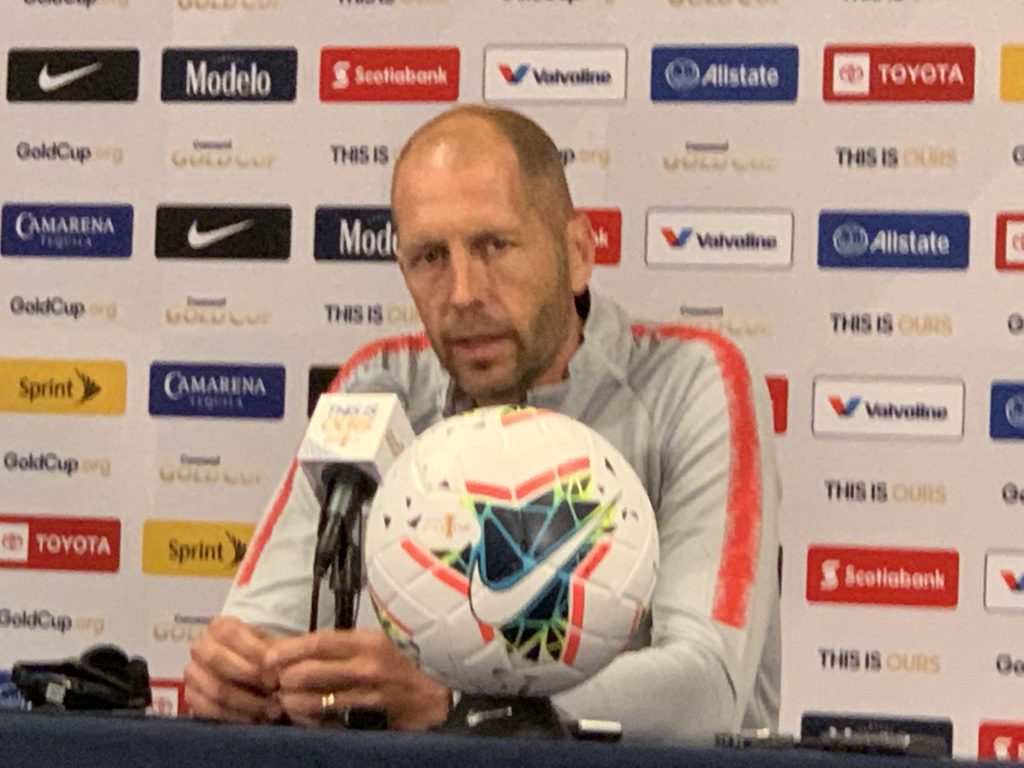 Martino on Berhalter: "I respect him as a person and as a coach – one of best coaches I played against in the MLS. The soccer he plays requires time, but they have starting to show and have improved. It is not easy to play for Greg, it is different but you can see how he has developed (the US team)."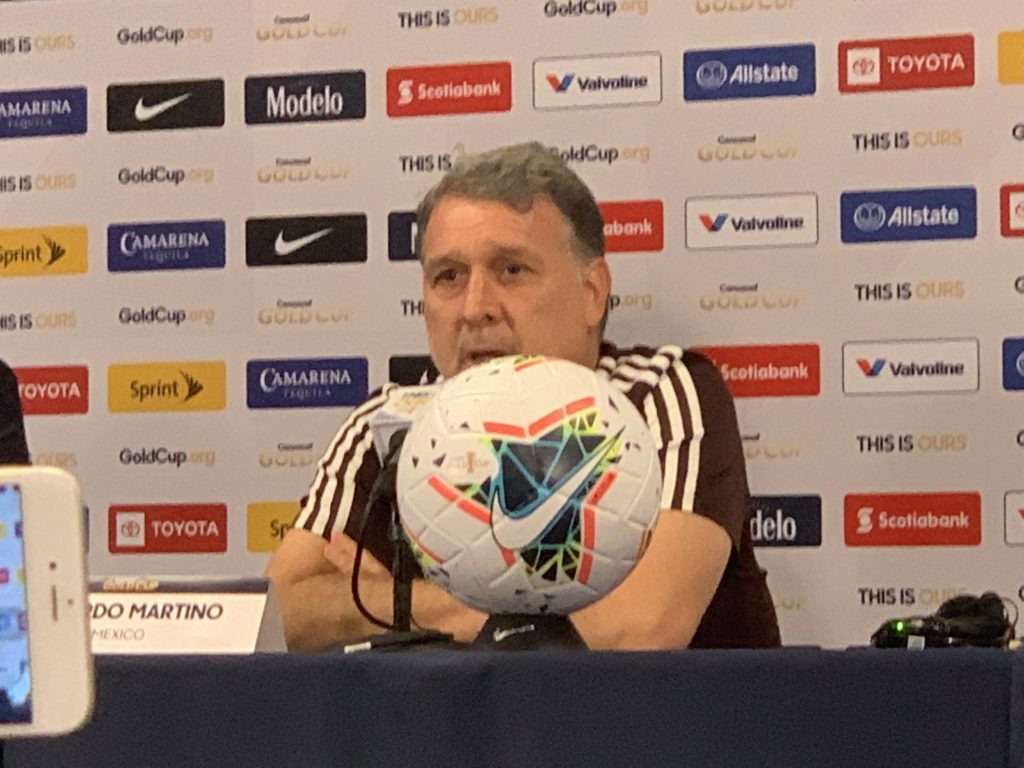 The standout player of the tournament has been Christian Pulisic who has developed in a more central role Berhalter has moulded him into. Berhalter tries to play down his importance, saying it is "good to see him embracing his role on and off the pitch."
Martino is more effusive. "He is one of the great players in international soccer. One of the most unsettling players I have seen. We will need to pay special attention to him or will be a problem. He can be very disruptive by himself."
But Martino also points to the learning his own players have gone through, in particular the game against Costa Rica which they eventually won on penalties.
"I think throughout I did not have any doubt in our last match (against Haiti which Mexico won 1-0 in extra time) that we would follow our goals and win … but however we were not efficent as before – with Costa Rica and Haiti. The kind of team we are is that when we are close to goal it is important to score. We hope to have more opportunities tomorrow."
The stage is set and Mexico are bringing the crowd. Most of the big questions are around what the US will bring for this region's biggest head-to-head.
Contact the writer of this story at moc.l1696197170labto1696197170ofdlr1696197170owedi1696197170sni@n1696197170osloh1696197170cin.l1696197170uap1696197170